Escape from Paris. Picnic in the vineyards. Enjoy a gourmet dinner in a dream location. 1h30 by train from Gare de l'Est, Épernay presents itself as a highly chic and exotic destination for a bucolic weekend without needing to rent a car.
It 's simple: everything revolves around Avenue de Champagne , the main artery which serves the great wine houses. Overview of stylish activities to do this summer ... on foot!
An author's dinner with Perrier-Jouët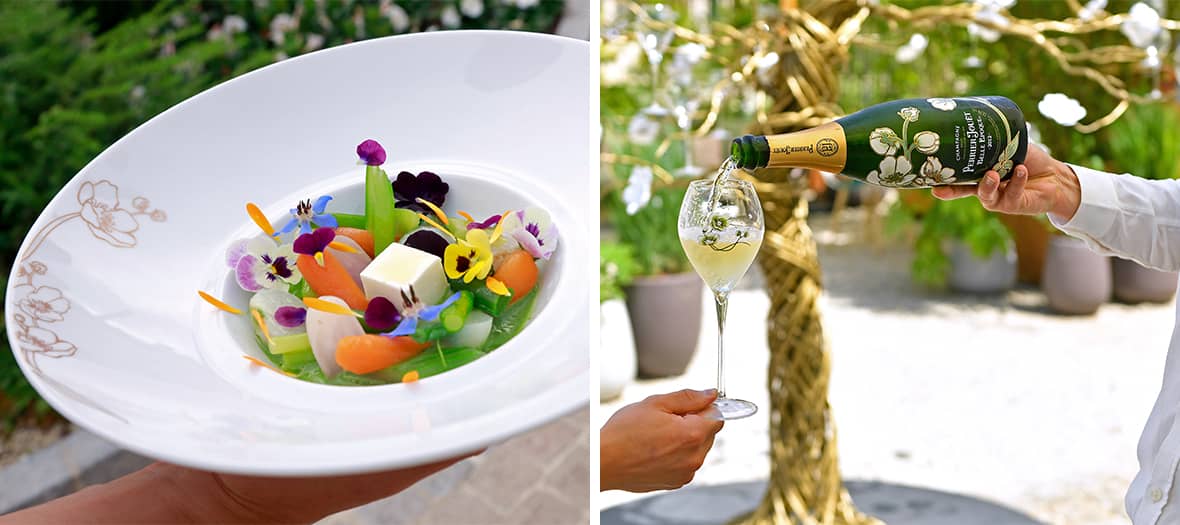 It is the enchanted parenthesis that will remain engraved. The Perrier-Jouët champagne house is opening to the public for the first time the superb Maison Belle Époque , a former family home and registered on the UNESCO World Heritage list (ie its exceptional character). After exploring the romantic garden and the absolutely magical Art Nouveau decor, we sit down for an extraordinary dinner.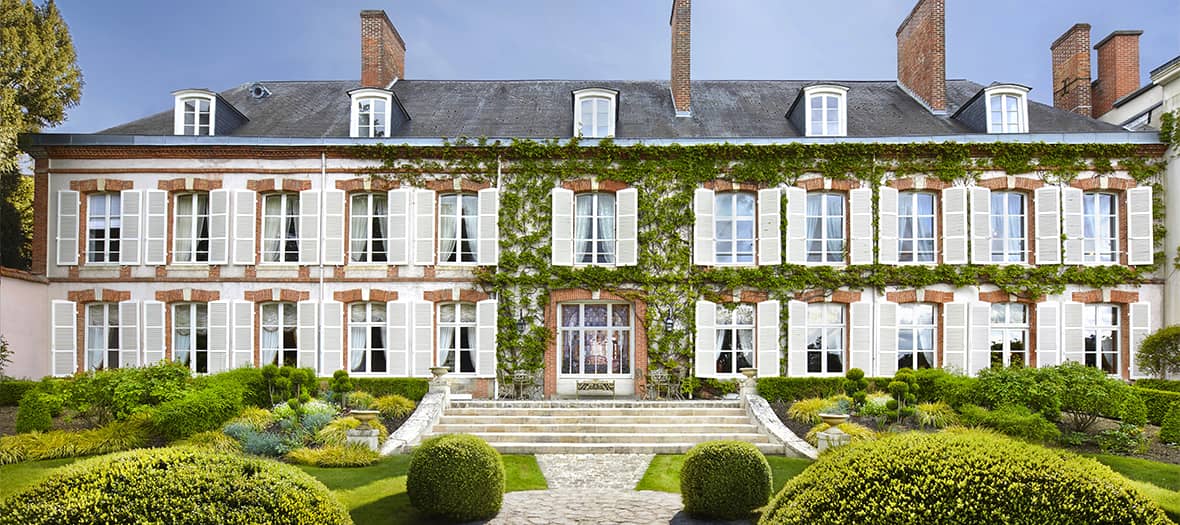 Namely, a complementary food-champagne pairing developed by Sébastien Morellon and his mentor Pierre Gagnaire , with the help of the house cellar manager: bouquet of vegetables and flowers of the moment, burrata, " Zézette broth " with a Perrier-Jouët Belle Époque Blanc de Blancs or almost farmed veal flavored with oregano, caramelized sweet onions, zucchini, potatoes Cracotte created with its 2012 vintage. Exceptional ...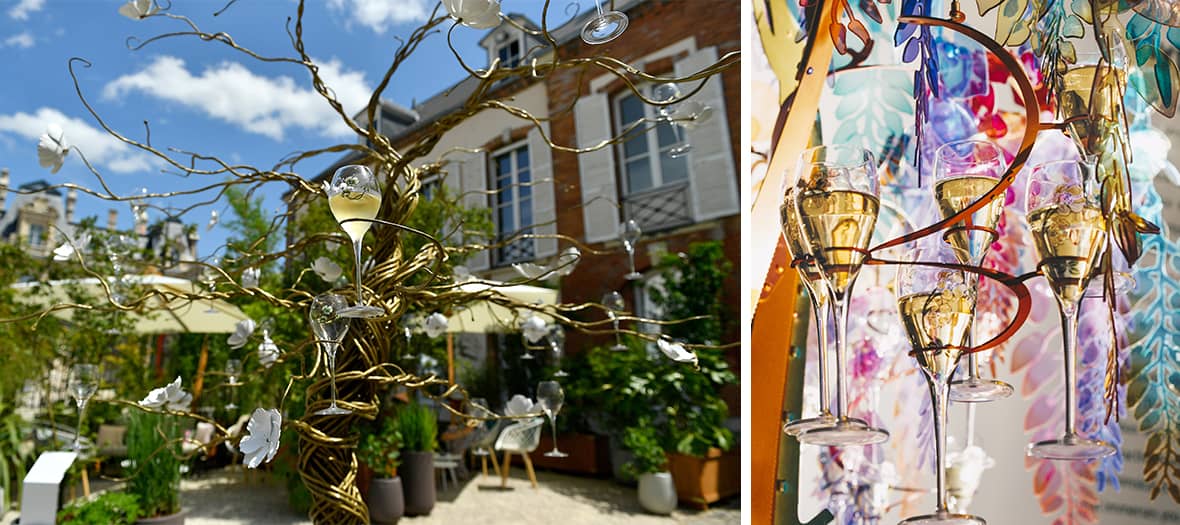 Also note: the possibility during the day to visit the cellar just opposite with beautiful works of art including the champagne flutes trees of Bethan Laura Wood and Tord Boontje , but also to have the box of his box engraved with his name. bottle of champagne in the adjoining shop.
Dinner at the Maison Belle Époque 250 € per person, only by reservation at 06 74 27 05 88
11 avenue de Champagne, 51200 Épernay
© Laura Wood
A charming night at Villa Eugène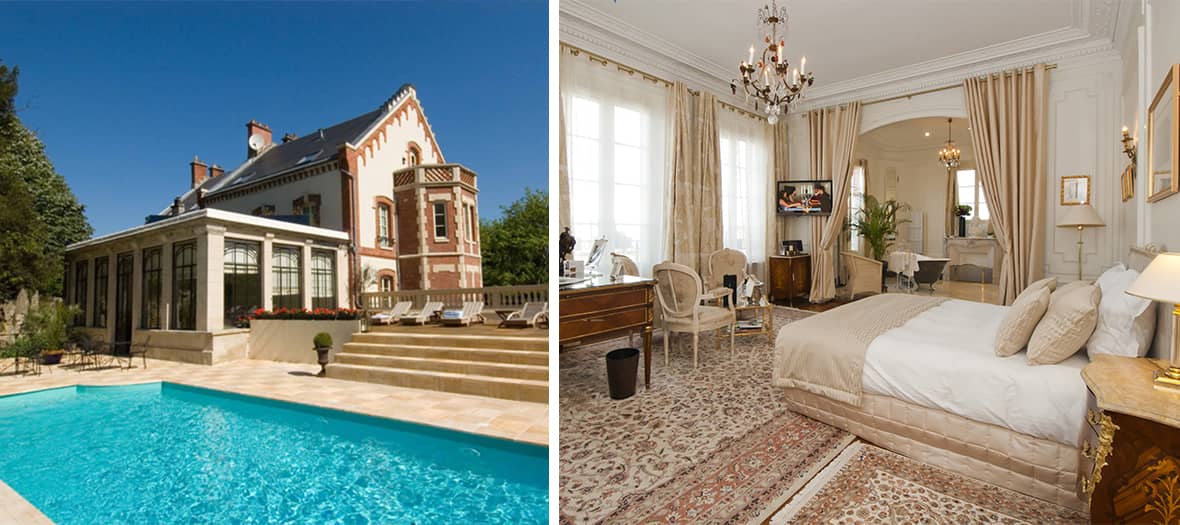 If a 5-star hotel in the heart of Épernay was needed to complete the Champagne experience on foot, it would necessarily be Villa Eugène , former property of the Mercier champagne family. A house steeped in history with a magnificent sloping garden, a heated swimming pool with solarium and deckchairs, extremely chic common areas with in particular an accumulation of old Vuitton trunks and princely rooms in the Louis XVI style with large carpets and antique wooden furniture.
Breakfast to be taken by the pool or under the glass roof is also an embellishment, with a selection of delicious homemade yogurts, pastries, hot drinks, fruit salads and artisan jams. All at 15 minutes watch in hand from Épernay station, at the top of Avenue de Champagne, perfectly located to visit all the places mentioned.
Rooms from 190 €, reservations on villa-eugene.com or on 03 26 32 44 76
84 avenue de Champagne, 51200 Epernay
A chic and chill party at Maison Gosset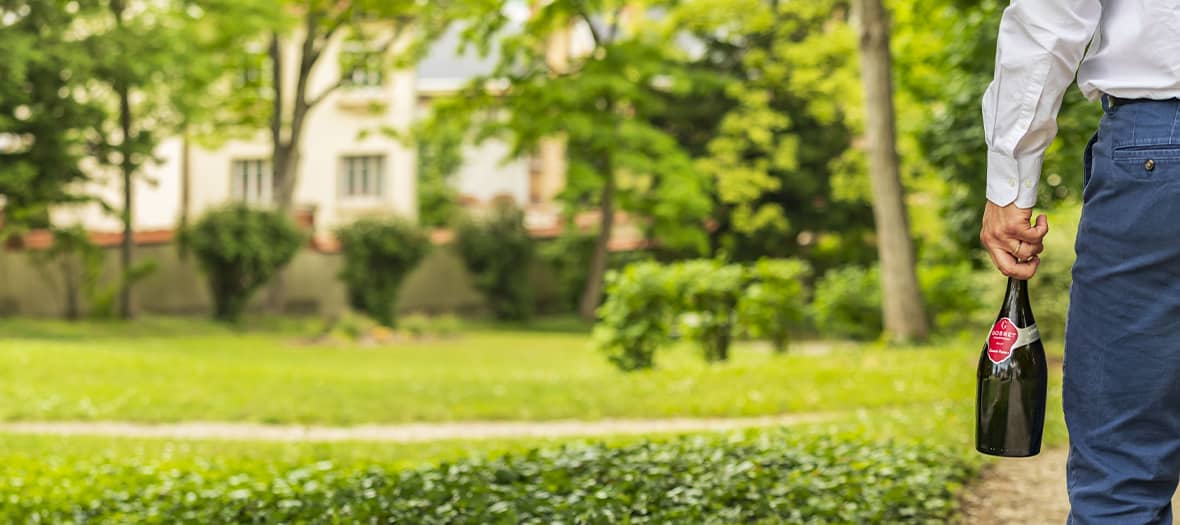 Gosset , the oldest wine house in Champagne, is also opening its listed park for the first time and promises a wonderful garden party for its inauguration on July 3. On the program: a food truck with burgers and pancakes, a concert by the jazz group Olivia Begyn Quartet and an Achill DJ set. The opportunity to discover this dream setting and of course the bubbles of their production, which will then be offered for tasting from € 10 a glass. It's time to take out your most beautiful dress ...
For the arty note, the Champagne architect Giovanni Pace signs a new elegant space open to nature, as well as the art work Reflections in Champagne by Bob Budd as part of the Vign'Art festival until September.
Inauguration of Maison Gosset on July 3, all information on 03 26 56 99 56
12 rue Godart Roger, 51200 Épernay
© IMAGESinAIR Productions
Moët & Chandon's glamorous picnic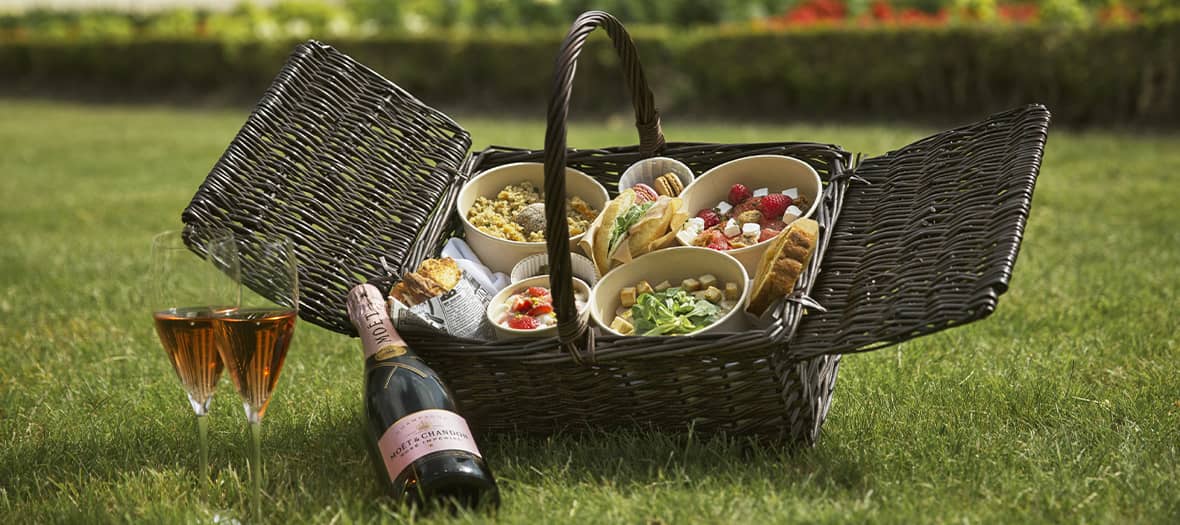 Impossible to miss this lunch on the grass worthy of Ascot and the Prix de Diane . Until Sunday August 29, Moët & Chandon offers the most glamorous and exclusive picnic of the summer, every Friday evening and Saturday and Sunday for lunch. All you have to do is pick up your basket and take a seat in the shade of tents or on the lawn of the French-style gardens of the Orangerie in the heart of Epernay, on the edge of the basin with a view of the admirable 19th century building.
In the basket concocted by Marco Fadiga , chef of Maison Moët & Chandon: a one-way ticket to the Mediterranean with Portofino olives marinated in extra virgin oil, lemon and basil; vitello tonnato with tuna sauce, anchovies, capers and croutons and other pretty summer dishes embellished with oriental spices, figs, raspberries, pink grapefruit with feta and Moroccan mint or even dried apricots, coriander and dumplings eggplant with cumin. Without forgetting, of course, a bottle of the iconic Moët Impérial Rosé for a perfect match.
From Saturday June 12 to Sunday August 29, Friday evening at 7 p.m., Saturday and Sunday at 11:30 a.m. € 55 per person, registration on moet.com
L'Orangerie, Residence Trianon - Champagne Moët & Chandon, 9 avenue de Champagne, 51200 Epernay
A visit to the brand new Champagne Wine and Regional Archeology Museum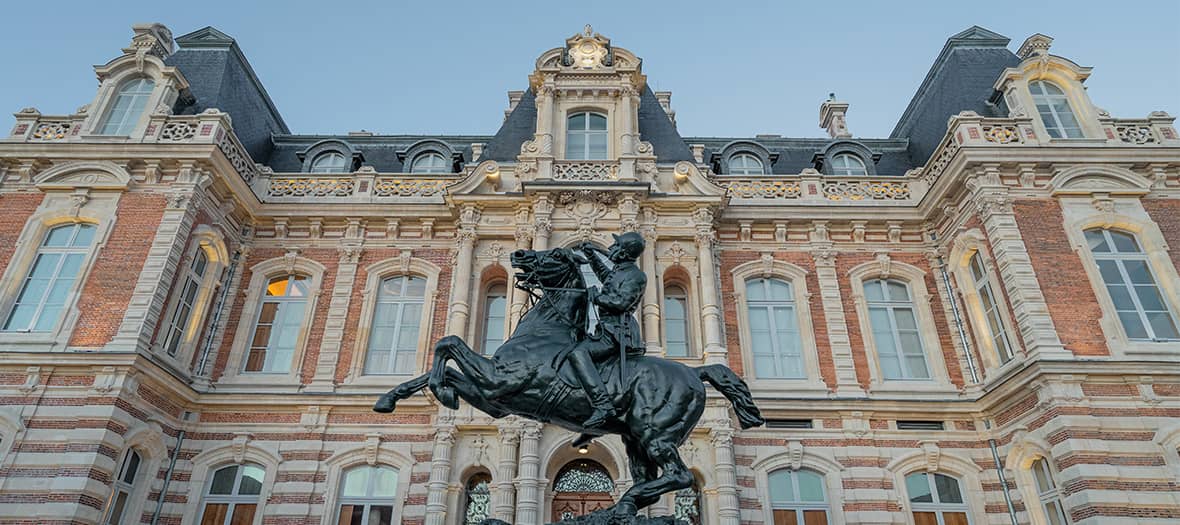 It has just opened its doors and it is THE cultural visit not to be missed in Épernay. Also located on Avenue de Champagne, the Museum of Champagne Wine and Regional Archeology is in fact the new function of the majestic Château Perrier (former home of the founders of Perrier-Jouët ), closed to the public since 1998. A building impressive built by the architect Pierre-Eugène Cordier, whose new basin at the bottom of the garden allows sublime photos with the reflection on the water.
In the basement, the old cellar, empty, immense, high and masterful, where one could easily imagine a parade by Marine Serre or Alexander McQueen . And upstairs, a large archaeological collection retracing the settlement of man in Champagne, from prehistoric times to the Middle Ages. It must be said that the region is in fact a favorite place of excavation for connoisseurs, where mammoth tusks, sarcophagi as well as vaults and other relics have been found. On the floor below, the museum gives pride of place to the history of Champagne wine , featuring old machines, bottles of all sizes and tableware. Cheerful for the whole family.
Entrance 9 €, reservations recommended on archeochampagne-epernay.tickeasy.com or on 03 26 55 03 56
13 avenue de Champagne, 51200 Epernay
Also discover 7 stylish getaways for a change of scenery and three spa getaways 2 hours from Paris without a car .