Best-seller in 2016, the enigmatic novel by David Foenkinos , Le mystère Henri Pick , hits the cinema with a production by Rémi Bezançon ( The first day of the rest of your life ). On the program: a Fabrice Luchini as a passionate literary critic and a Camille Cottin as a detective in spite of herself. What we thought of the film:
A pitch that works
In view of the brilliant story straight out of the brain of David Foenkinos , we understand why the director Rémi Bezançon wanted to adapt this investigation on the big screen. In a strange library in the depths of Brittany , an editor from Grasset (played by a perfect Alice Isaaz ) discovers a room reserved for books refused by publishers.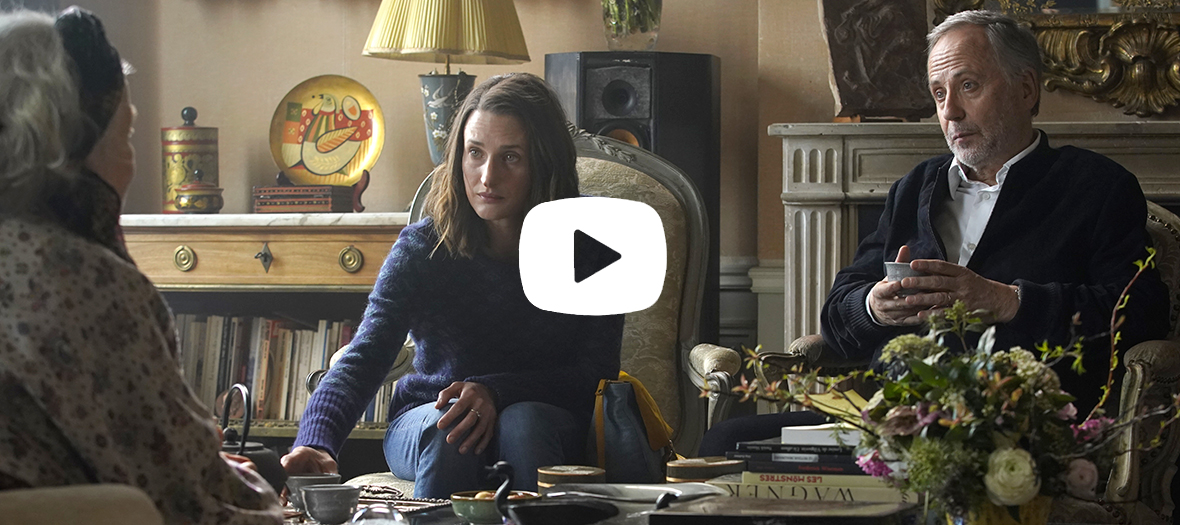 She finds there a manuscript of a certain Henri Pick which she decides to publish. The novel is a bestseller but Jean-Michel Rouche , the film's François Busnel ( Fabrice Luchini ) smacks of the stunt: according to his wife and daughter ( Camille Cottin ), the pizza maker Henri Pick , who died two years earlier, no. he would have written nothing in his life other than a shopping list ... Nothing can stop the investigation of the famous literary critic and the daughter of Henri Pick, desperate to unravel the mystery . Suspense guaranteed!
A delicious tandem
In the skin of Jean-Michel Rouche and the intellectual mother Joséphine Pick, Fabrice Luchini and Camille Cottin carry the film on their shoulders. With the same goal in mind (to find out if Henri Pick really could have written this masterpiece), the two characters forge a tender relationship, sometimes ambiguous and often very funny .
In addition to the literary investigation itself, the film applies itself to paying a nice tribute to the different professions of literature, even if it sometimes flirts with a few clichés (looser writer, club of enthusiastic readers ...)
Verdict
While it isn't the movie of the year, The Henri Pick Mystery is still good entertainment if you haven't read the book and therefore don't know the ending. Because the interest of the story lies more in the resolution of the investigation than in the dialogues or the realization which do not shine for their originality.
Also discover La Favorite, a masterpiece in the running for the Oscars .