The quarantine is starting to get on your nerves and you really need to project yourself elsewhere? Now is really the time do discover new horizons and find a good dose of inspiration for your next holidays—surfing on the net to find the most desirable and wish-listed houses on Airbnb.
A beach house in Santa Catarina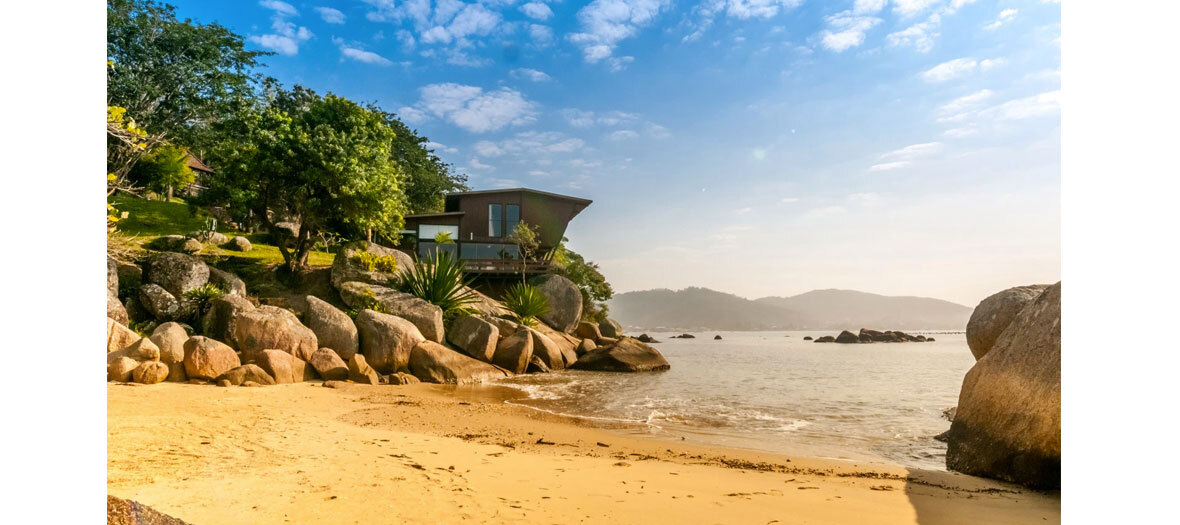 The paradise of surfers, this is where it's happening…. How about a hipster waterfront house in Santa Catarina, a small ultra bohemian village on the Brazilian Atlantic coast… You are already dreaming? Going to fetch the catch of the day on the harbour, grilling it on the BBQ and clinking glasses at sunset, a caipirinha in hand, while watching the dolphins swim. The must? A direct access by wooden boat and windsurfing!
House for 8 persons starting at 151€
A house party in the Tuscany countryside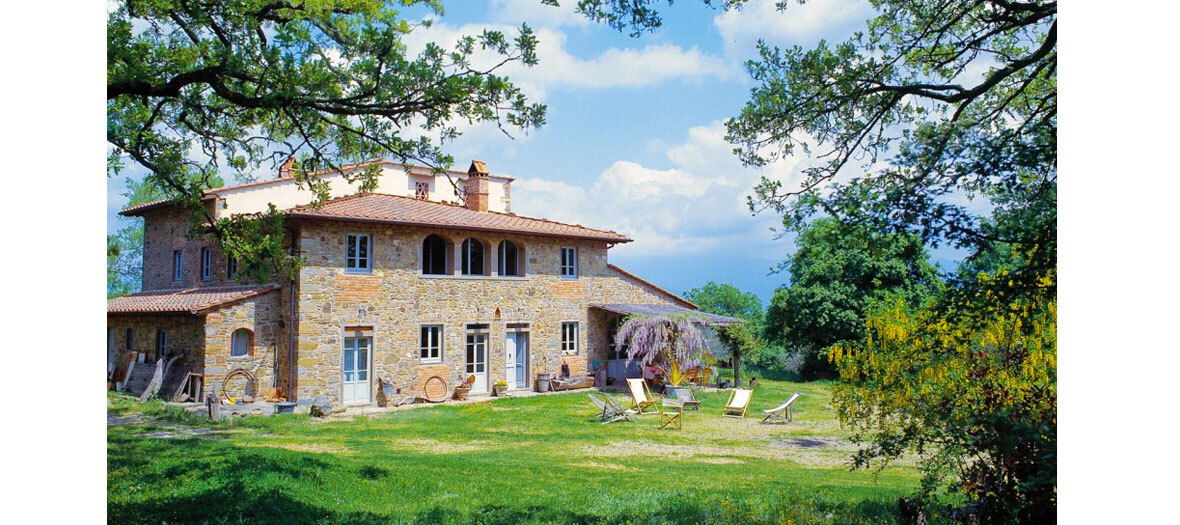 You dream of Italy, prosecco, lunch in the shade and relaxation? So, make a beeline for the hills of Tuscany, in a large stone farm of the 17th century with
7 bedrooms, surrounded by centennial oak and olive trees where you are totally taken care of: cooking and beds! Meanwhile, you can take long leisurely walks in the vast botanical garden of 18 hectares, filled with works of art, sunbathing around the fab saltwater pool and become a margarita pro in front of the à pizza oven!
House for 17 persons starting at 7349€
A lovebird hut in Bali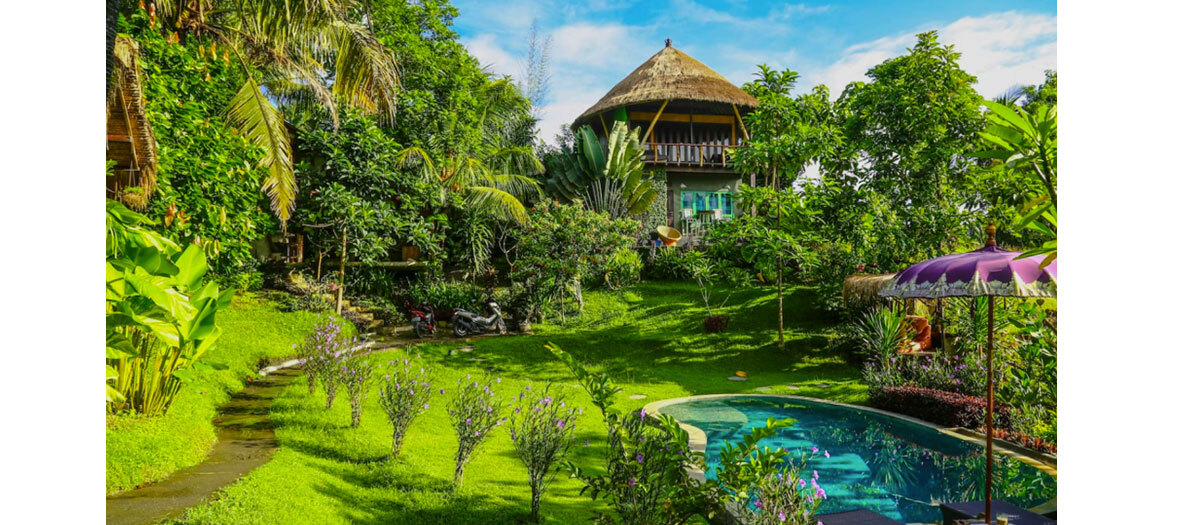 Just the kind of Robinson Crusoe experience we were dreaming of. Hidden in the volcano mountains of Gunung Agung, here is the green refuge "just for two" all the lovebirds have fantasized about to disconnect from urban frenzy... Waking up and taking a dip in the pristine river at the heart of the rice fields, living all day half nude, drinking mango juice for breakfast, making love in the garden, reading for hours, cooking and taking advantage of the silence… You already imagine yourself there?
House for 2 persons starting at 199€
A troglodyte grotto with a private pool on the Greek islands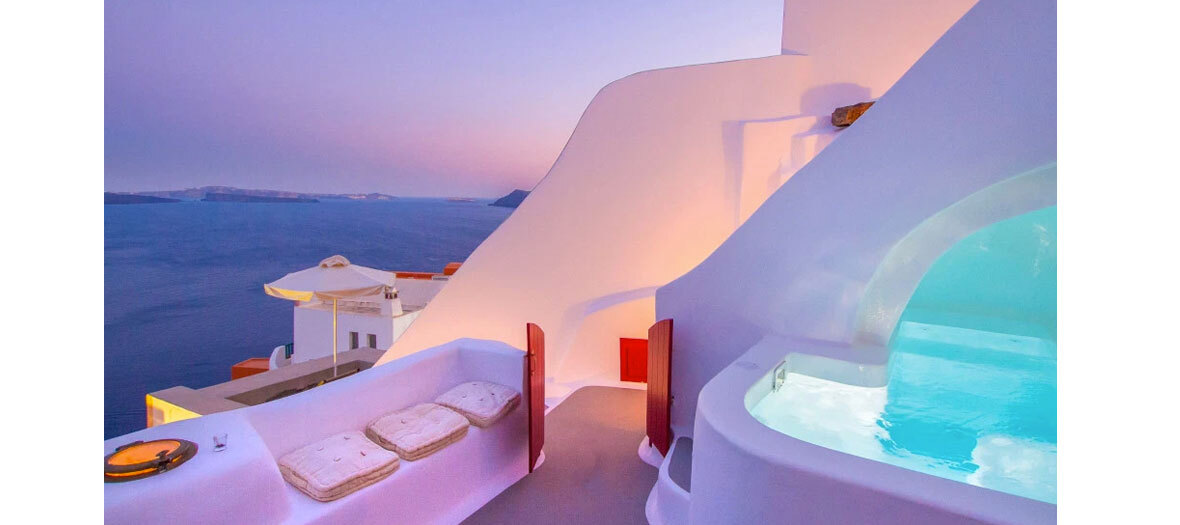 Head for Santorin on a very usual trip. Scene of the crime? A holiday abode dug out in the cliffs of Caldera which at the origin were… wine cellars! Transformed into a holiday dream house with a view on the Mediterranean, this magical address offers an amazing view from its large terrace looking out on the volcano and the island of Thirassia. Its high added value? A small private pool, ideal to clink glasses at sunset.
House for 2 to 4 persons starting at 1286€
An architect's house in California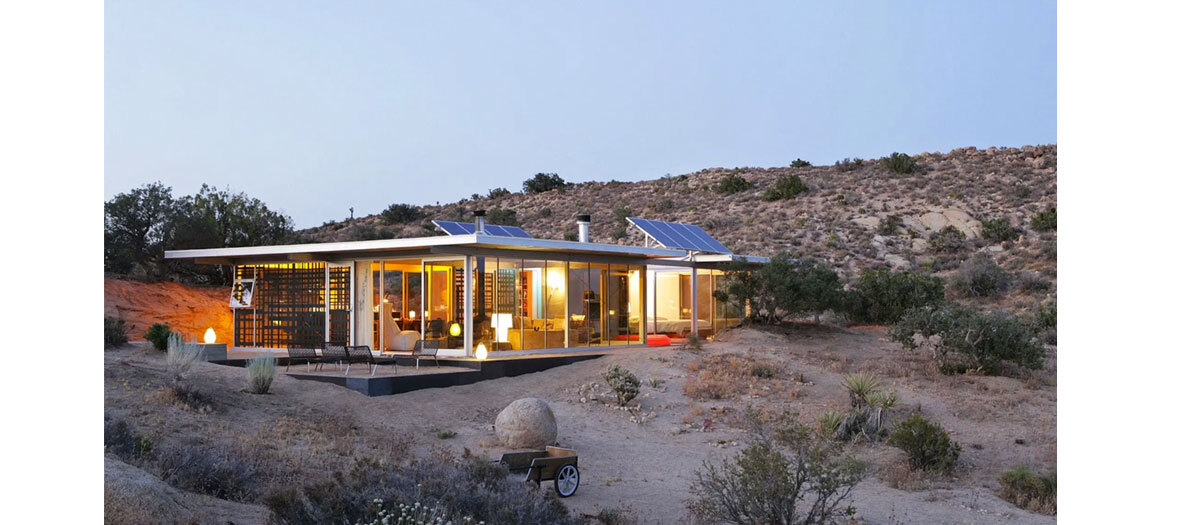 Regular fans of Coachella would dream to rent it during the next festival. A true phenomenon, this it-House without network, nestled in Pioneertown, a virgin valley in the middle of the desert near Joshua Tree National Park, has been classified as the best house in southern California by the Los Angeles Times. Considered as an avant-garde venue, obsession of architects from around the world, this house totally powered by solar panels is a design jewel… The perfect place for artists or writers who dream of isolation in order to be creative.
House for 2 to 4 persons starting at 1180 €
A Heidi chalet in the Ardèche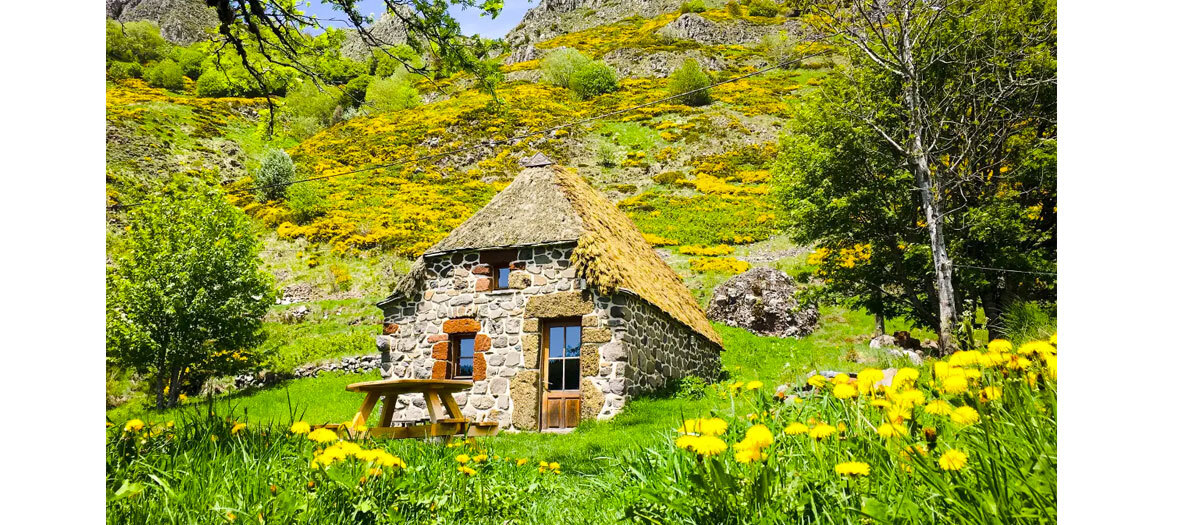 This should definitely appeal to the little girl sleeping inside you. Life just like in Little House on the Prairie—it's in this small house in stone with a thatched roof, that it's happening—1350 high atop Mont Mézenc, in the Parc Naturel Régional des Monts d'Ardèche… Waking up in the middle of a field of flowers, picking up wood to keep the stove going under a star-filled sky, trying to spot the Big Dipper! A dream of wilderness can now come true.
House for 3 persons starting at 349€
A seashell house on Isla Mujeres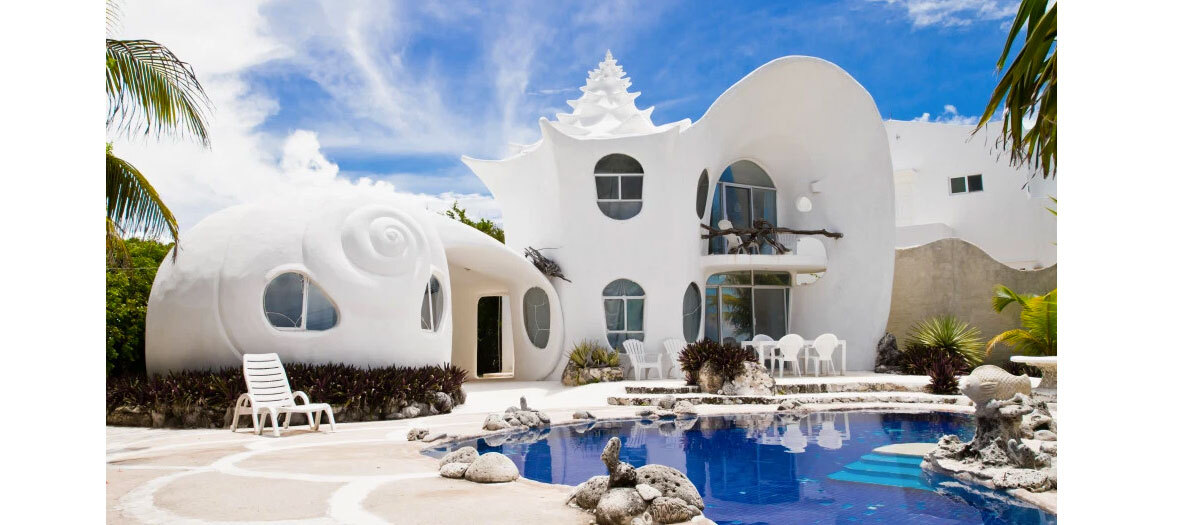 Spiral staircase imitating the inside of a seashell with the coral used as decor, mermaid pool: it feels straight out of Alice in Mexican Wonderland … Nestled on top of a cliff overlooking a Caribbean Sea beach: an architectural marvel signed by designer Eduardo Ocampo—paying homage to the mountains of seashells one finds on the island, that has gone viral...
House for 2 to 4 persons starting at 660€

Also discover Abidjan, the new hip destination and a paradise in the middle of the vines