Remember Ruben Sarfati, the benjamin of the 2012 Top Chef contest.     A very talented chef, who had disappeared from our radars since the closing of his first Parisian restaurant, is finally back with a new wild project: Fumé, a BBQ just like in Texas certified 100% kosher, located in an upscale district.
A very West Village decor
The famous New York district known for its red brownstone houses has served as moodboard for its engineering and inspired architect Lara Swiecicki. Result, a raw and warm space made of bricks, duck blue banquette, hanging plants and a splendid metallic structure of alcoves.
From Dallas to Tel Aviv
In the style of Texan smokehouses, Fumé ensures smoked cooking techniques. Benefit of the operation? Meats, fish and vegetables are permeated with subtle woody notes borrowed from beechwood. Phew, the smoking is not too asphyxiating.
Other strong points of the venue, the menu is kosher (including Israeli wines), in other words validated by Habad Loubavitch of Paris and Ruben Sarfati, who sprinkled Israeli influences here and there.
You will enjoy a kémia of pretty sunny starters: chickpeas with lemon, marinated peppers, potatoes and coddled egg, houmous to dip with a pita, special kudos for the salad of quinoa, pomegranate, hazelnuts (€20).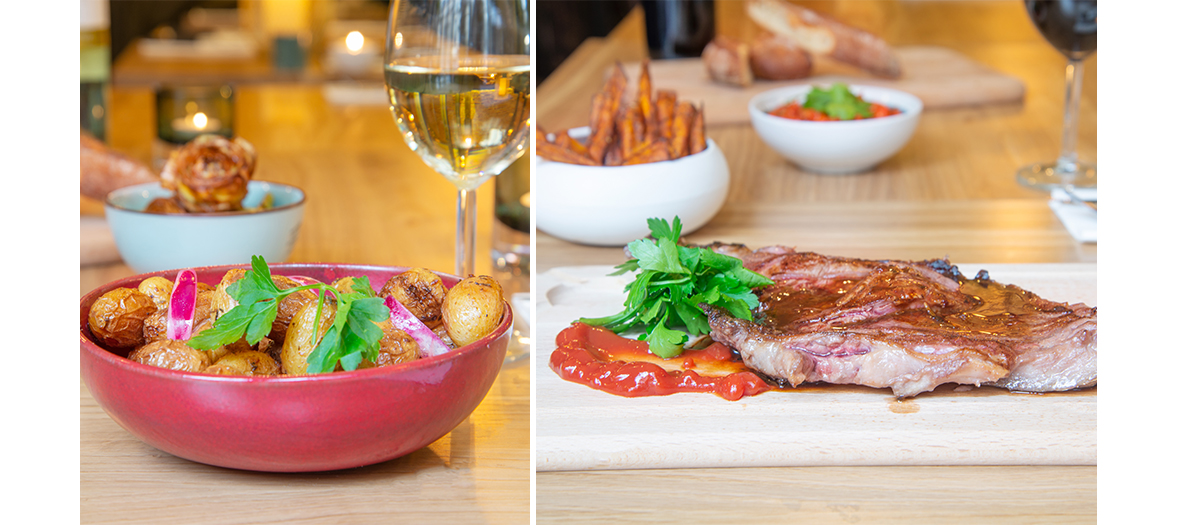 On the menu: half-cockerel (€16.50), smoked salmon - snacked (€15,50) and the signature dish, tender prime ribs of beef, smoked for 3 hours, boiled for 4 hours and grilled in order to remove excess fat (€22).
As sides, panned artichokes (€7), roasted sweet potatoes (€7) and the grilled veggies picked in Ruben's farm only 1h outside of Paris (€6).
Lactose-free desserts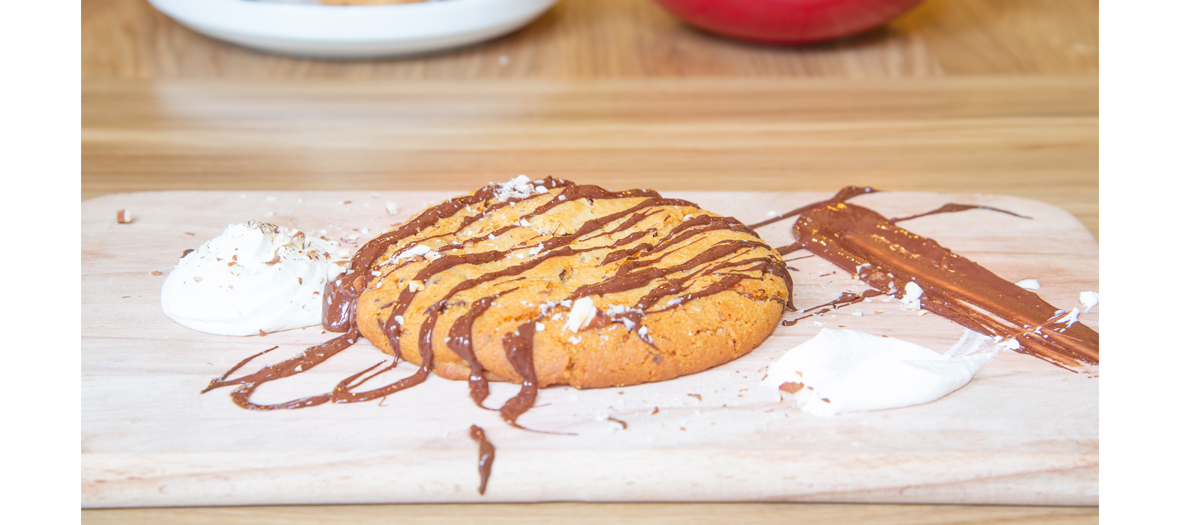 Judaism formally forbids to mix milk and meat. No problem, the tiramisu-style sabayon (€8,50 €) and the cookie chantilly (€7) are made with vegetal milks.

Closed Friday night and Saturday.


Also check out the smoke room of Rhino Rouge, Beefbar and the Argentianian BBQ of Biondi.