The legs are out soon! We are now preparing to display them thin, muscular, tapered and golden. The opportunity or never for the queen of palpate and roll Odile Vilain and Kahina Abrous, pharmacist of the stars ( Pharmacy Matignon ) to reveal us the good reflexes easy to adopt to cross and uncross the legs with panache.
We exfoliate above all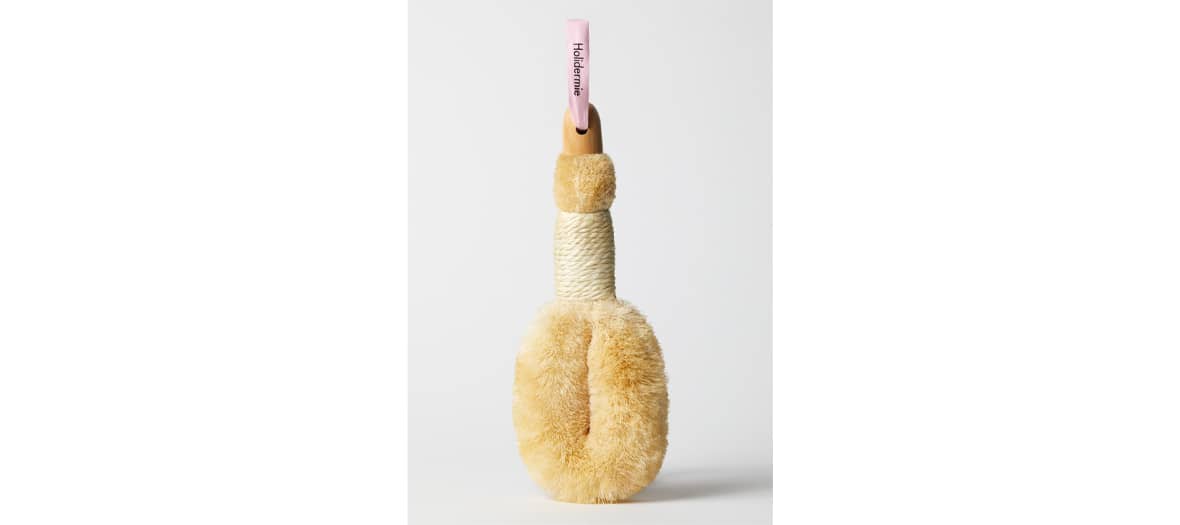 Why ? History of a new skin by preparing the skin before optimizing it with other treatments.
The right reflex: brush, exfoliate, regularly whip the skin.
The right products:
The HoliBody body brush : with its fibers that are both soft and firm, it exfoliates, drains lymph, detoxifies and firms tissues. Ideally before applying your body care. Result: a skin free of all impurities and ready to better receive other care.
HoliBody body brush, Holidermie , 22 €
La Rosée body scrub, 100% organic : with grains of sugar and its composition of vegetable oils , it exfoliates, nourishes and hydrates the skin for an incredible result of softness and purity.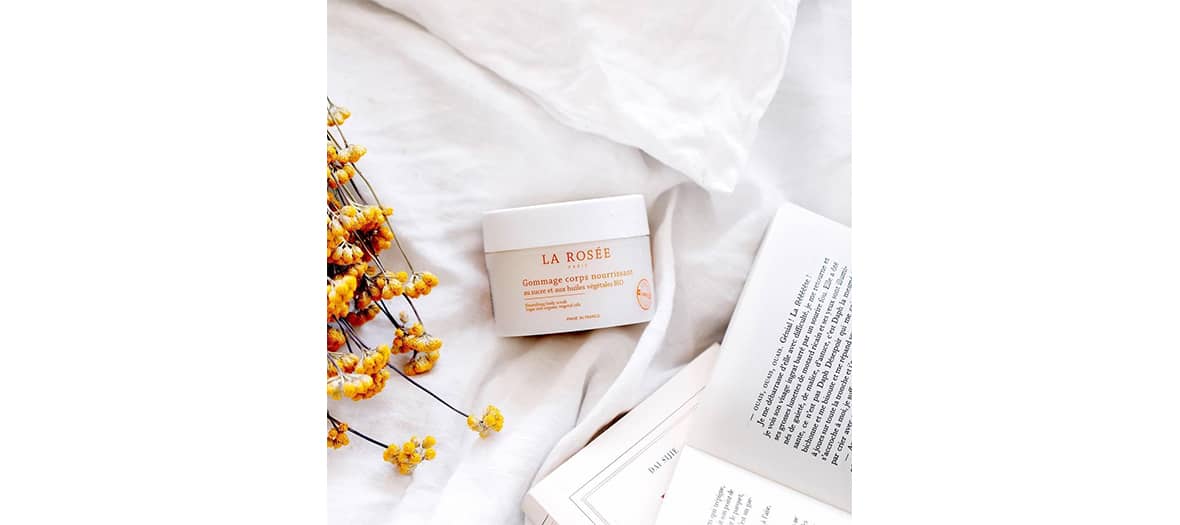 Nourishing body scrub, La Rosée , € 16.90
We tone, we sculpt, we massage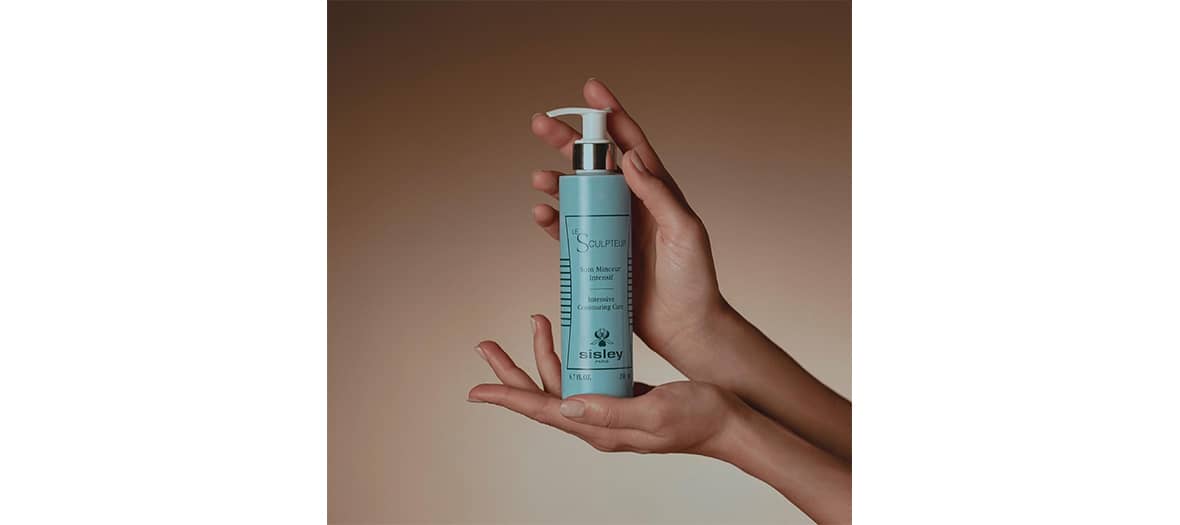 Why ? To boost lymphatic circulation.
The right reflex: a good cold shower every morning , starting with the feet. We stop at the legs if we lack courage. Here too, fresh water releases the famous endorphins, an unstoppable routine to boost lymphatic circulation .
The right products : Sculptor Sisley: an intensive and benevolent slimming treatment which, thanks to its formula developed after seven years of research, takes care of your body by ridding it of unnecessary overload such as fat storage . During the day, it boosts fat burning . At night, it limits the appearance of new adipocytes and anticipates the formation of new curves. Its gel-in-oil texture refreshes and provides an immediate shaping effect.
The Sculptor intensive slimming treatment, Sisley , 172 €
Holidermie sculpting body milk: with its formula packed with caffeine and silicon, it not only ensures the skin's firmness and elasticity, but also wonderfully hydrates the skin thanks to sunflower vegetable oil.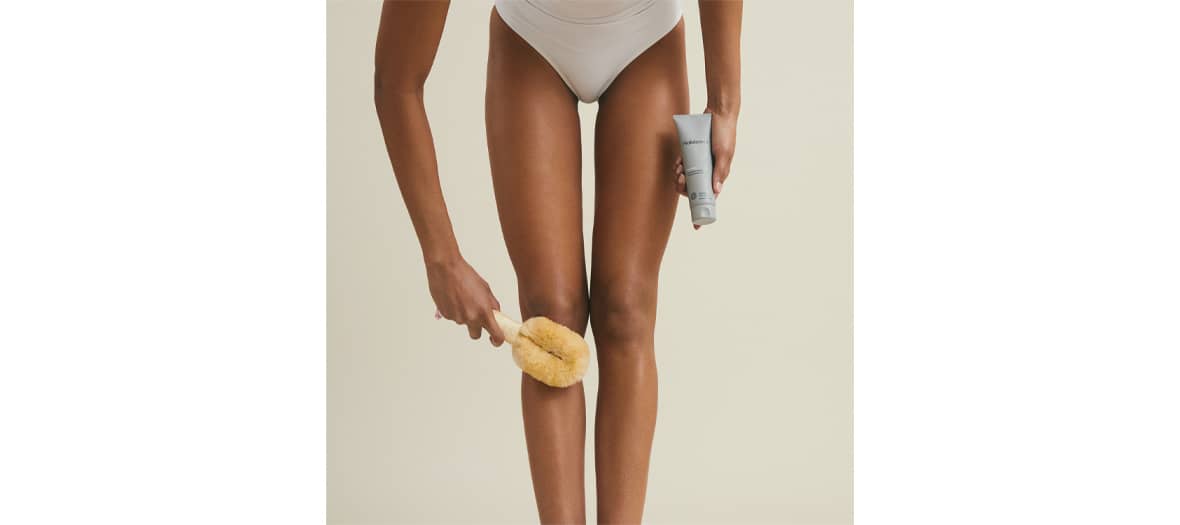 HoliBody sculpting body milk, Holidermie , € 39
We boost his blood circulation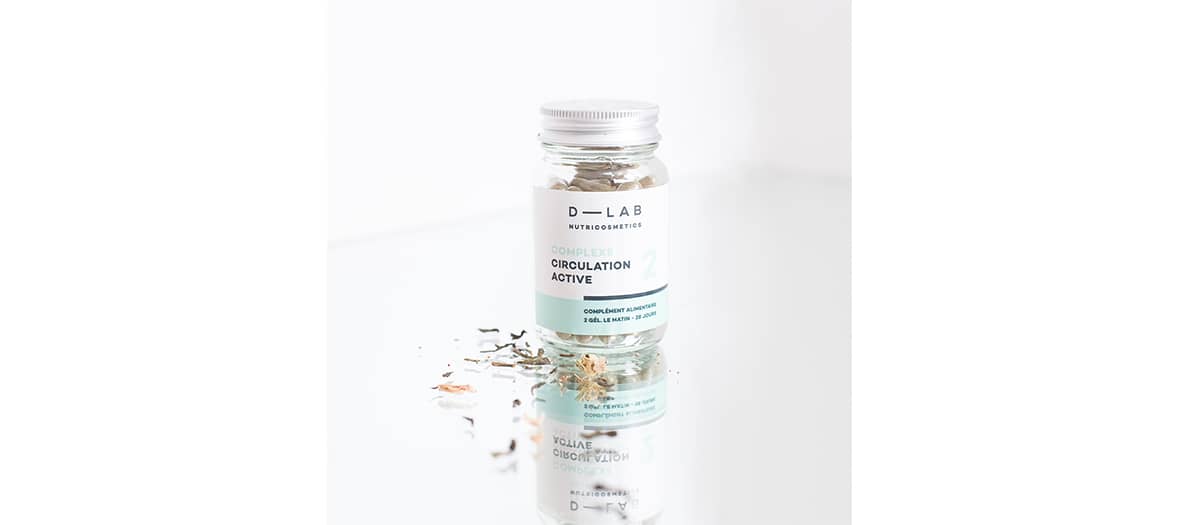 Why ? In order to avoid the horrible varicose veins .
Good reflexes: move your butt, this is the best medicine! We stop taking the elevator, we move, we run, we walk at least 30 minutes a day ... It gives good looks and morale by releasing the hormones of well-being, and it's very good for the legs .
The right products:
The D-Lab active circulation complex: with two capsules to be taken in the morning for 28 days, its formula of natural active ingredients such as horse chestnut and red vine promises beautiful, light and toned legs by reviving and improving circulation.
Complexe circulation active, D-Lab, 21,60 €
Dr Hauschka's 100% organic Birch care oil: ideal after sport, it relaxes muscles, stimulates circulation and leaves the skin very soft thanks to extracts of birch leaves and nettle.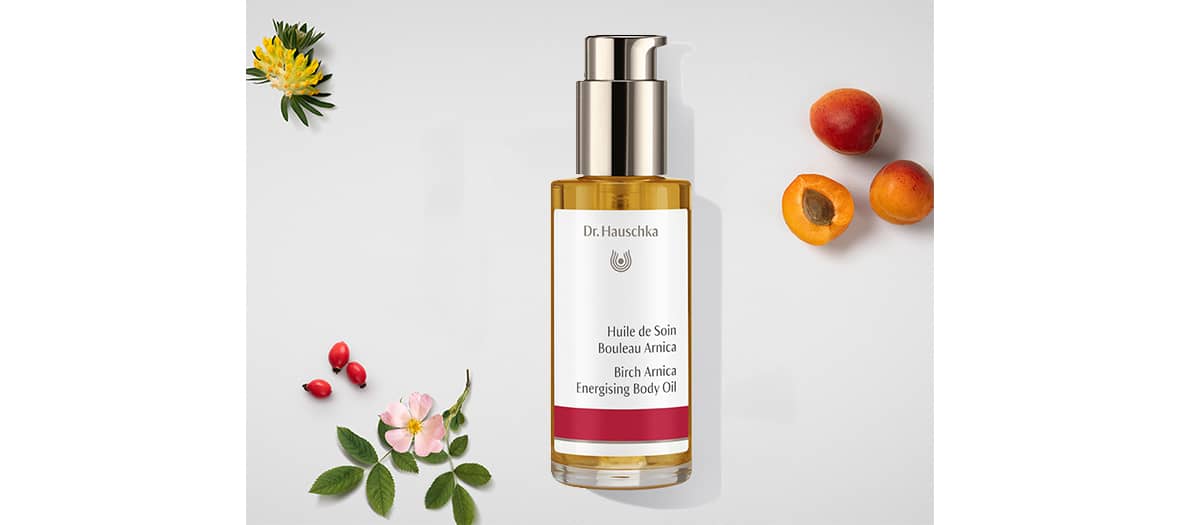 Birch Arnica care oil, Dr. Hauschka , € 18.90
We refresh and we lighten his legs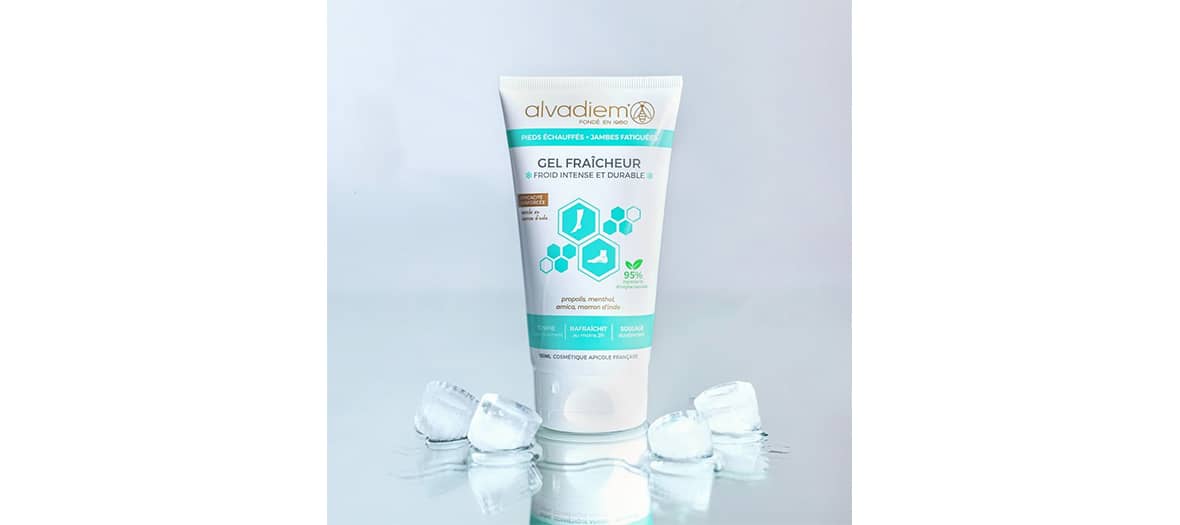 Why ? To feel lighter.
The right reflex: we always wear socks or compression stockings when we take the plane. The idea is not sexy, but it is the only way to avoid having poles, especially after ten hours of flight.
The right product: a freshness gel with a formula of 95% natural ingredients enriched with horse chestnut and arnica which instantly refreshes and refines the calf. Ideal after intense sporting effort, running on hot asphalt or after hours on the plane! Its non-greasy gel-cream texture is easily applied.
Fresh gel 150 ml, Alvadiem, € 11.20
We deflate
Why ? In order to free the veins / arteries crossroads.
The right reflex : take probiotics as a dietary supplement to strengthen the intestinal barrier but also prevent the belly from swelling ... and therefore pressing on the veins / arteries crossroads.
The right product: Bactivity from Lescuyer Laboratory. With four strains of microbiotics and complex strains, it will rebalance the intestinal flora , reduce bloating and suddenly unblock circulation.
Bactivit, Lescuyer Laboratory, € 24.30, available at the Matignon Pharmacy , 1 avenue Matignon, Paris 8th
We cheat with real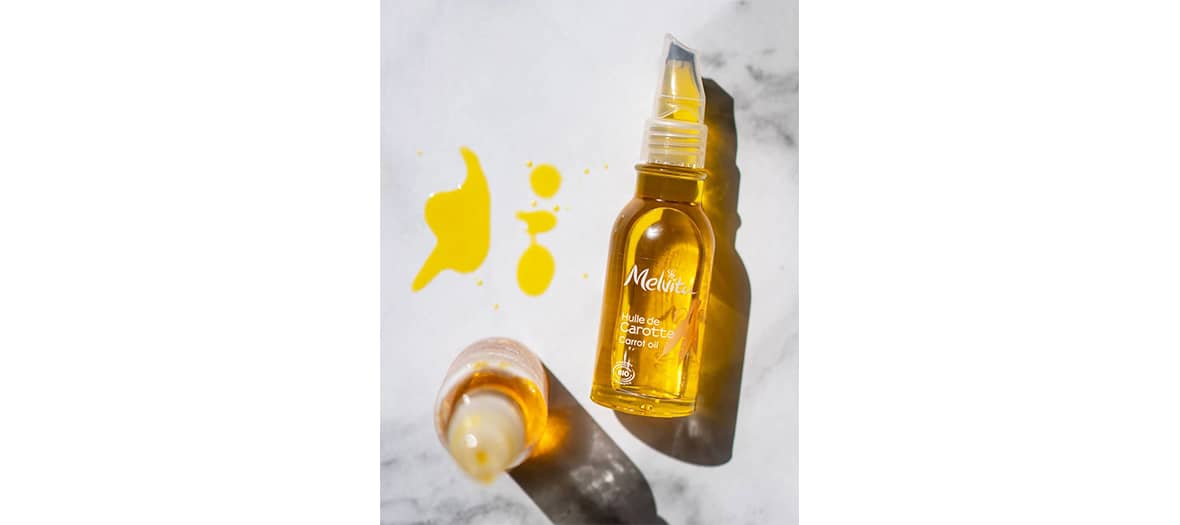 Why ? To unify and have legs " back from vacation ".
The right reflex: enrich your daily care to pimp your legs.
The right product: carrot oil , rich in beta carotene and vitamins, to apply after its usual care or diluted in its moisturizing milk. And the legs have a little holiday air!
Organic carrot oil 50ml, Melvita , € 13
Also discover 3 city sunglasses to slip into your bag and 3 tips to stay fit all year round .