Happiness with the return of sunny days! All means are good to track down the slightest ray of sunshine: cycling around Paris, jogging on the banks of the Seine or a chat with friends on the chairs of the Palais-Royal or Luxembourg .
Yet we have told you over and over again. Combined with photo-pollution, the sun in the city, especially its ultra-powerful spring rays, appears as the n ° 1 enemy of a baby face and the best ally of ugly wrinkles and stains.
Unless… We adorn ourselves with smart urban sunglasses to take out all day long and to integrate once and for all into their vanity with hydroalcoholic gel, tampons and lip sticks. A quick overview of the best products to slip into your it bag.
Clarins antipollution fluid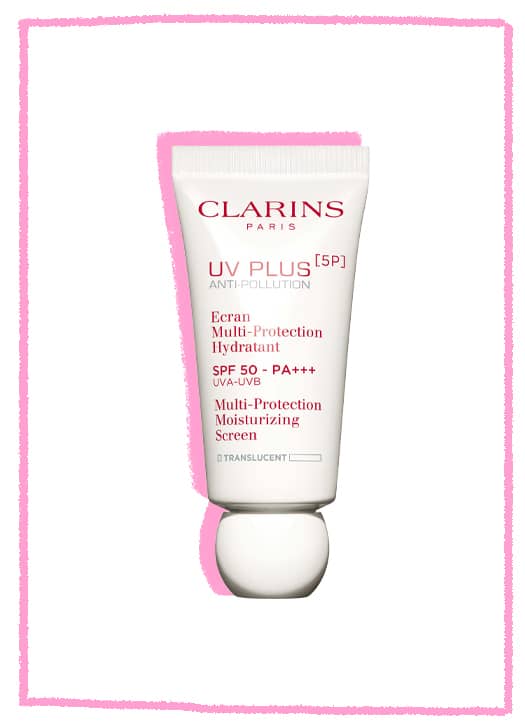 For who ? City-dwellers riveted to their screens with their heads in the handlebars.
Zoom on: the new weapon against urban pollution signed Clarins . This screen appears as the perfect tool to fight all daily attacks: air and indoor pollution , blue light , pollen . But its target of attack is above all the enemy combo: pollution + UV rays, the famous " photo-pollution ".
The added bonus: a minimum of filters and a high-tech complex composed of natural ingredients such as mango leaf with strong antioxidant power.

We like: a fluid in the form of a moisturizing gel-cream that gives a light pinkish radiance to apply when putting on makeup or last minute.
UV Plus anti-pollution SPF 50 screen, Clarins , € 42.50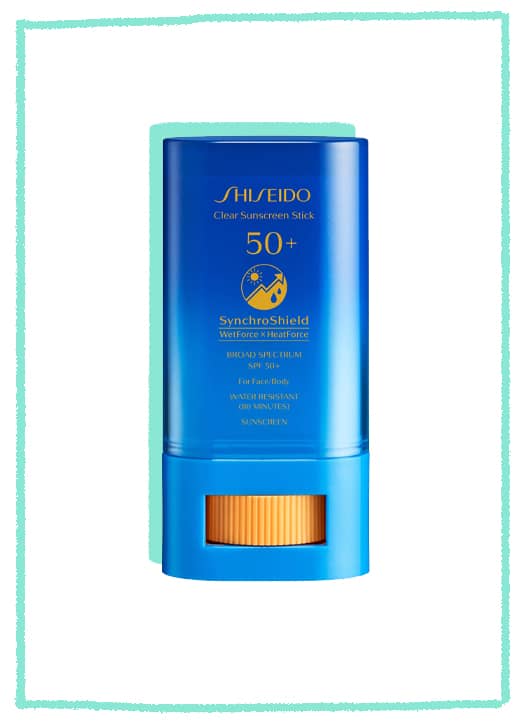 For who ? Maniacs who hate to touch cream. Especially outside of a bathroom.
Zoom on: the ultra-nomadic and innovative stick from Shiseido . Designed based on a duo of botanical ingredients, this totally invisible and non-sticky 2.0 anti-pollution solar shield leaves no white or greasy marks. Another core asset: its moisturizing and anti-wrinkle care action.
The added bonus: boosted sun protection in contact with heat, perspiration and water thanks to ultra-innovative SynchroShield ™ technology, ideal when pedaling a bicycle or having had sessions outdoor sport.
We like: being able to take it out at any time and apply it like a non-comedogenic veil to the skin (with or without makeup) without touching it, with a guaranteed total screen promise.
Transparent UV Protector Stick SPF50 +, Shiseido , € 30.50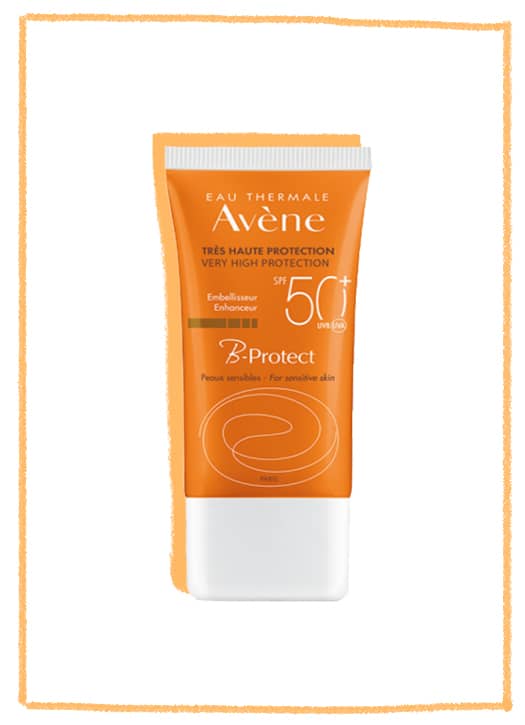 For who ? Speedies who have drawn features.
Focus on: the latest innovation from Avène, which imagines a real city sun care product . This dreadfully well thought out tube concentrates a remarkable anti-UV anti-pollution + a beautifying effect which refreshes the skin. Ideal to apply in the morning after its usual moisturizing serum.
The added bonus: the healthy glow effect BB Cream style thanks to the tinted micro-pigments which are released on application and a fresh complexion with an imperceptible powdery finish which makes you want to apply it " to refresh yourself".
We like: an ocean-friendly sunscreen that you can also take on board in your cabin suitcase when you can go back to the beach.
B-protect 50+ 30 ml, Avène, 13,40 €
Also discover 3 recipes to find the line after giving birth and where to play sports outdoors in Paris .