If you liked Whiplash , A star is born , Bohemian Rhapsody , you will be won over by Her Smell . T he director delivers a musical film with little onions, as much for its atmosphere as its insane soundtrack, its striking sets of meticulousness, its captivating camera movements or the striking performance of its cast. Cocaine, blood, tears, sex and electric guitars… We give you the tempo!
Behind the scenes of the life of a rock star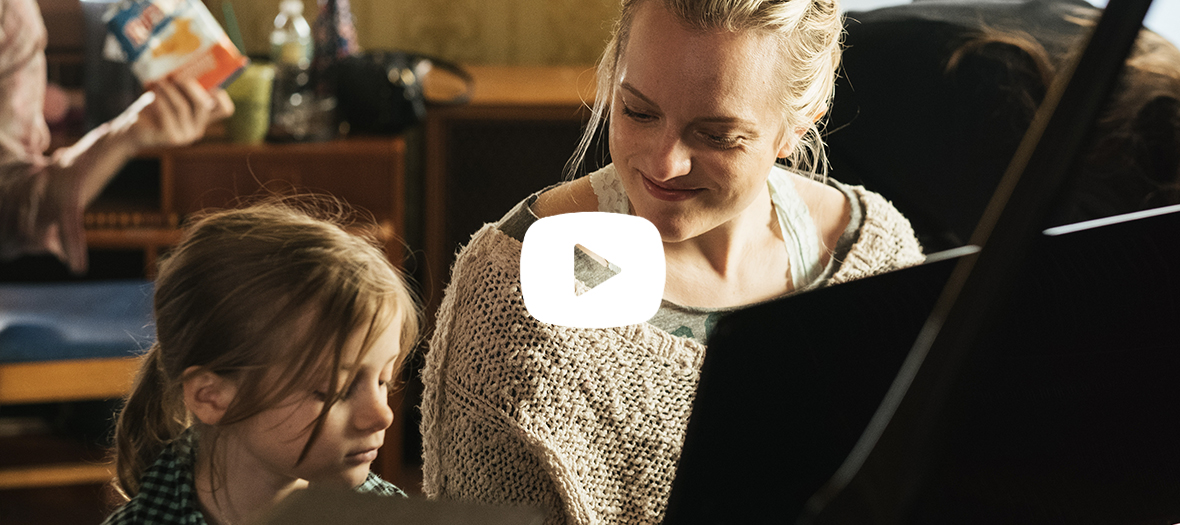 Her Smell is the story of the fictional rock band Something She . After a promising start to her career, the cohesion of this successful Girls Band is undermined by the destructive and toxic ego of the leader of the group, Becky ( Elisabeth Moss ).
Too many drugs, diva whims and hysterics ... While the three rock stars struggle to produce new songs, Becky always plunges deeper into her neurosis - at the risk of dragging down the sanity of all her. relatives.
A very intimate behind the scene
Director Alex Ross Perry strives to get behind the scenes of the grunge scene, as close as possible to the artists. The idea of construction, very inspired by a serial model, is similar to that with which Danny Boyle had structured his Steve Jobs biopic , namely " by chapter ", between several key moments in the life of his character.
Here, the course of the film is divided into five acts of 25 minutes in very distinct places: the dressing rooms, the recording studio, Becky's apartment… This very theatrical setting allows you to attend a closed session hyper intimate with all the details of the girls' gradual descent into hell, and detailing the difficulty of human relationships
A 100% girl power casting that hits the screen
Elisabeth Moss aka Becky is a rebellious woman in revolt against the established order, character very inspired by Courtney Love , widow of Kurt Cobain . A role that is not foreign to him, because it is precisely a very similar hysteria to which his characters had accustomed us in Mad Men or The Handmaid's Tale .
The rest of the cast also promises an electric film. Cara Delevingne and her girlfriend Ashley Benson as a couple in the city as on the screen or Amber Heard , the ex Madame Depp , who had burst the screen by playing the role of Chenault, unfaithful wife of a wealthy man of deal in the adaptation of Hunter S. Thompson's Rum Express .
In theaters July 17.
Also discover A Star is Born and Bohemian Rhapsody .