A true phenomenon on the other side of the Atlantic, notably thanks to her cult series, Inside Amy Schumer, Amy Schumer, is still (unfairly) less known in France. Yet the success of the sparkling Crazy Amy, gave her a few fans, impatiently waiting for news.
Netflix is meeting their expectations by featuring a new film in exclusivity, I Feel Pretty.
A feel-good  novel-com with a fanciful pitch
Check it out: Renee Bennett, computer analyst for Lily LeClaire, a fashion icon, is a plump 30-year-old with complexes. The turning point of her life occurs when, after an accident, she is convinced that she has become a real bombshell. From this moment on, the self-confident young woman radically changes her life style.
The magical trick of the film
For their first film, Marc Silverstein and Abby Kohn (also script writers for How to be Single and Never been Kissed had a very clever idea: opting for simplicity.
No tricked close-ups to show the radical change in the life of Renee. Just a transformation in terms of clothing and the attitude of their main comedian. Because their special effect in front of our eyes during the entire film: the impeccable Amy Schumer, both funny and touching, indeed manages to morph from a geeky computer analyst, filled with complexes, to a self-confident and sexy woman in an incredible way.
A top model casting
Around her, aside from a hilarious Michelle Williams, the catwalk specialists will spot three generations of top models playing small parts: the Queen of Instagram Emily Ratajkowski, the Queen of 90's podiums, Naomi Campbell, and the one who opened the royal way for all of them, the very classy Lauren Hutton, who incarnates with rare evidence a timeless icon of fashion.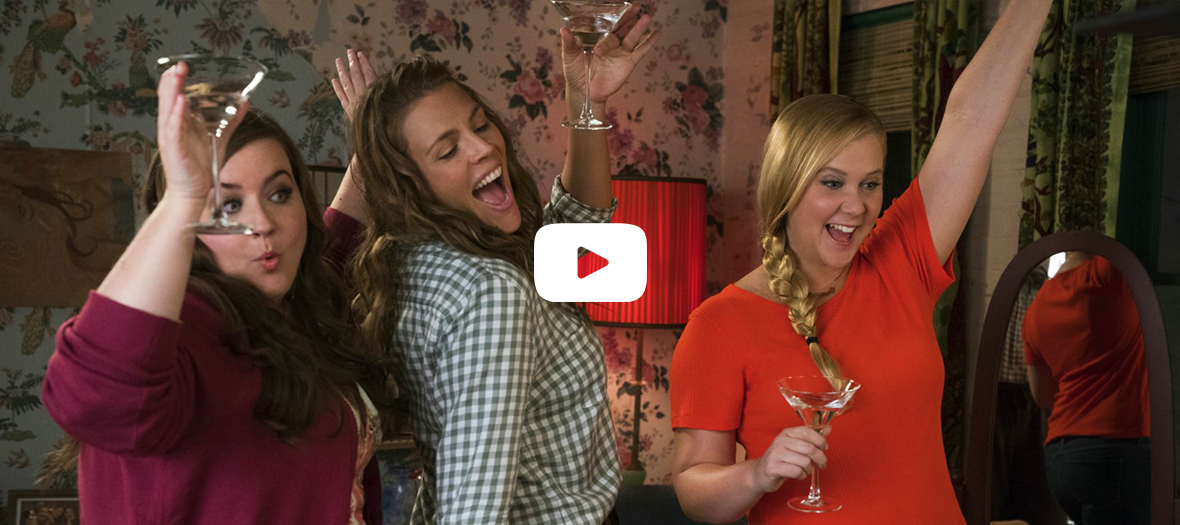 Broadcasted exclusively on Netflix starting the 20th of July.
Also discover Sharp Objects, the new HBO bomb.