The favourite actresses of Frenchy cinema are in the spotlight! Do you prefer the eccentric duo Sophie Marceau - Pierre Richard of the dangerous liaisons between Gaspard Ulliel and Isabelle Hupert…? Such is the movie dilemma of the week.
Madame Mills, such a perfect neighbor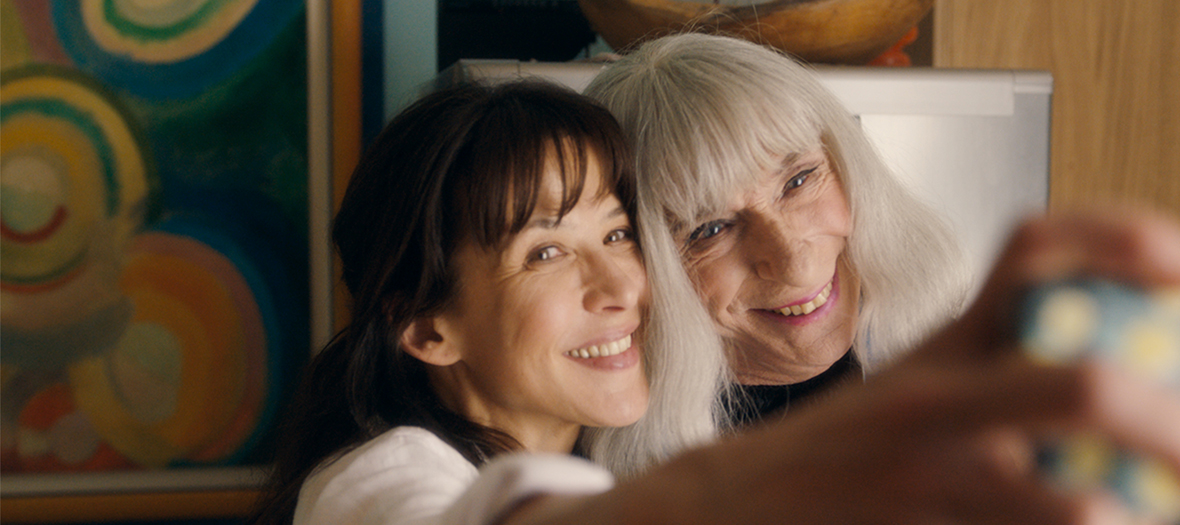 If you enjoyed Some like it hot with Marilyn Monroe and Mrs Doubtfire, you will be delighted by this film! A delicious small comedy directed by Sophie Marceau, Madame Mills may not be the blockbuster of the year, but it's for sure the feel-good movie of the moment with all the necessary ingredients: Sophie Marceau, more bombshell than ever, a very refreshing scenario, a grandma that becomes an icon to save a family publishing house on the verge of going under. And Pierre Richard as a very amusing sidekick. Joyful !
The pitch: everything begins in Asia when an art dealer offers to a rich client an installation that is going to create a revolution in the art world… Back to Paris, where Hélène, who publishes sentimental novels, is on the edge of a burn-out. The arrival of a new neighbor, Madame Mills; an eccentric old American lady is going to upset the life of Hélène. For better or for worse?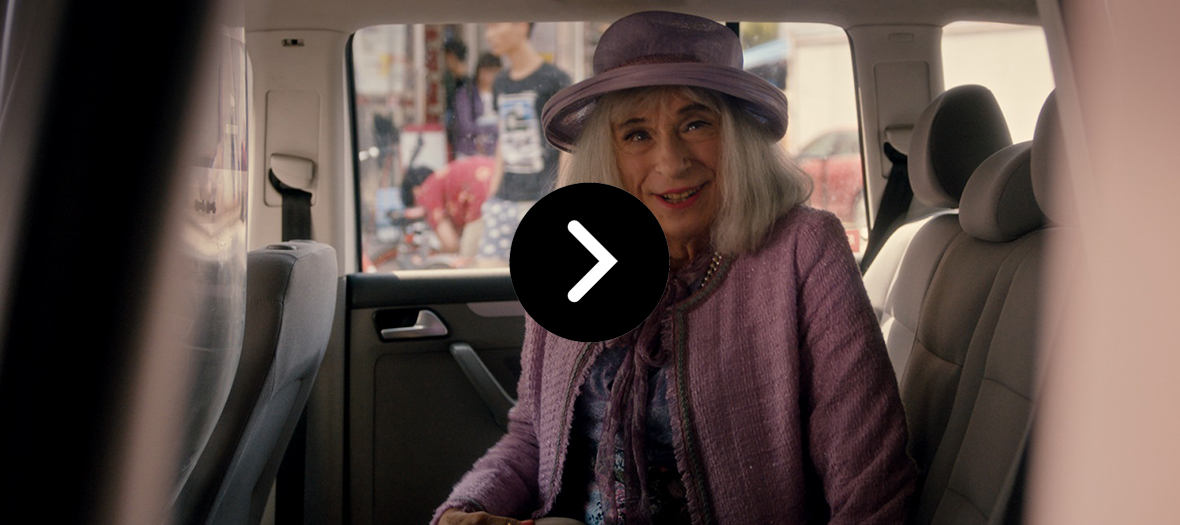 Madame Mills, une voisine si parfaite with Sophie Marceau and Pierre Richard. To be released on Wednesday the 7th of March.
Eva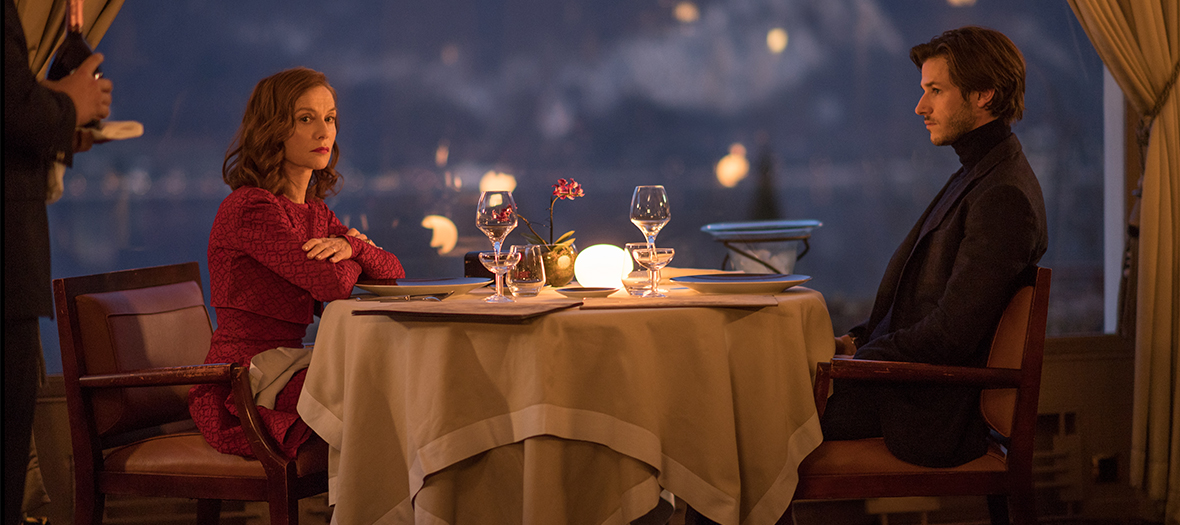 A real UFO, directed by Benoit Jacquot (Les Adieux à la reine, Journal d'une femme de chambre), this adaptation of the novel by James Hadley Chase had already come out with Jeanne Moreau as femme fatale. This surprising detective story has everything to fascinate us. Starting with the intrigue. The story of a young man, who steals a manuscript and becomes despite himself a star author of the Parisian scene, trapped by his own lies… The trio Isabelle Huppert-Richard Berry-Gaspard Ulliel is quite poisonous.
The pitch. Bertrand, a promising writer and imposter has a hard time finding the inspiration for the new novel he promised his publisher. Having taken off for a change of scenery in the chalet of his girlfriend's parents, he meets Eva, a mysterious prostitute who inspires him… This encounter is going to upset Bertrand until it becomes obsessional. Until his demise?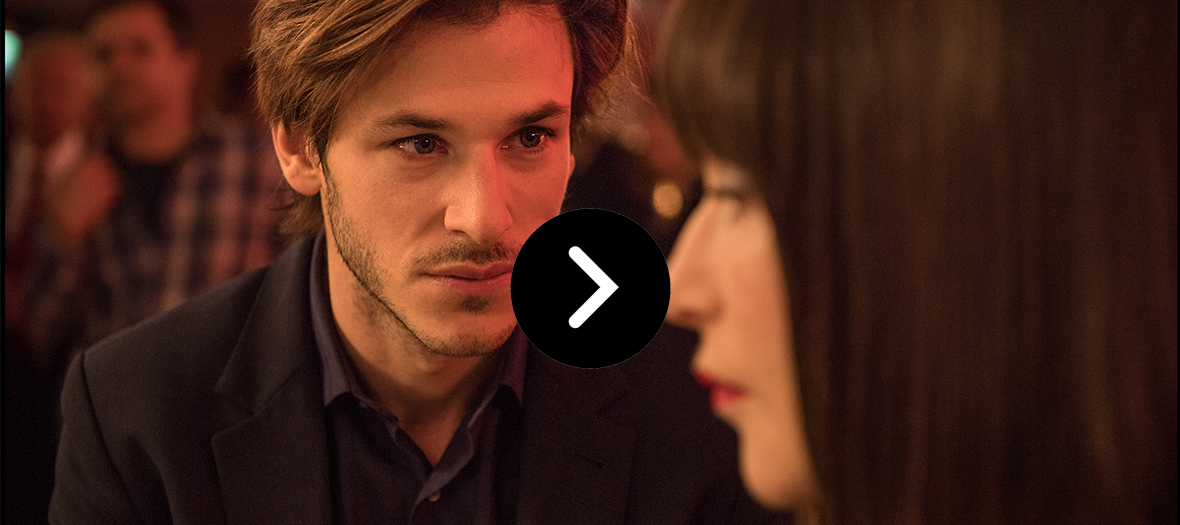 Eva with Isabelle Huppert, Richard Berry and Gaspard Ulliel. To be released on Wednesday the 7th of March.