It was given a very racy lifting but has kept its eternal childish spirit. After 9 months of intense renovation, the iconic Jardin d'Acclimatation in the Bois de Boulogne is reopening its gates to welcome cool kids and Parisians looking for large scale greenery. An occasion to rediscover one of the most good looking parks (almost) in Paris, inaugurated by Napoleon III.
Phew! All those who knew it before can be reassured, the cult spaces of our childhood are still around: the little train train, the animal farm, the enchanted river, the aviary with its tropicool birds… All there.
But the big novelty that is going to delight all those blond cuties and and teenager… are the 17 new attractions. Roller coasters, flying  chairs, "Steam Engine, "Around the Clock"... Conceived like futuristic  machines dating back to the 19th century, halfway between the universes of Jules Vernes and Tim Burton (just so you know, it's called the "Steampunk" movement), the spanking new merry-go-rounds are as good looking as they are sensational.  Special kudos to the steam jets and playful lights/ sounds of the zany "Speed Rockets".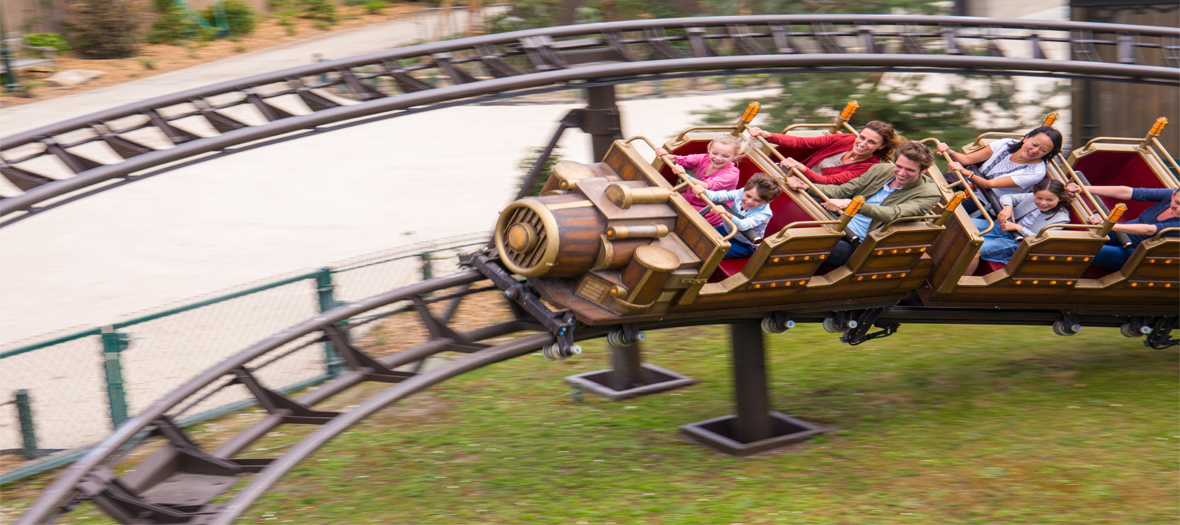 While regulars will note a certain number of changes in the organisation of the green promenades (new alleys, hundreds of trees planted around the river, a fitness path...), they can also partake in fairytale and ultimately swag indoor activities with magic spectacles and an interactive cinema.
A great way to enjoy a good ambiance and enjoy the sun before making a beeline for the incredible exhibition "In Tune with the World" at the Fondation Louis Vuitton, just behind. Greenery and culture, the winning combo.
Open every day : 10am-6pm, 7pm on the week-end.
Also discover made in Paris picking and the Parisiennes "Pokémon Go".