In front of the camera of the brilliant David Michôd , Timothée Chalamet shows us a new facet of his talent by playing one of the most famous figures in English history alongside Lily-Rose Depp and Robert Pattinson . 3 good reasons to dive into this British drama inspired by Shakespeare.
From thriller ( Animal Kingdom ) to SF ( The Rover ) through war satire (the squeaky War Machine , with Brad Pitt), David Michôd turns every subject he touches into gold. Continued success with the fourth film by Australian director, King, full of evocative sound and fury of years of learning of Henry V.
We follow the journey of young Henry, still nicknamed Hal, heir to the crown, reveler, closely watched by veteran John Falstaff, obliged to quickly become a respected warlord upon the death of his father, Henry IV. , overwhelmed by illness.
From a small role in Interstellar to A Rainy Day in New York , via Call me by Your Name , Timothée Chalamet has built one of the most beautiful filmographies of the moment. He once again proves his great talent by embodying the different facets of a king in the making. In front of him, Robert Pattinson plays a heinous dolphin of France, when Sean Harris (big bad of the last two Mission Impossible ) slips into the skin of an influential advisor.
But the biggest surprise comes from Joel Edgerton , transformed into Falstaff. Faithful to David Michôd and co-writer of the film, Edgerton impresses in this Shakespearean role, previously immortalized by Orson Welles. We will obviously not forget the short but striking scene of Lily-Rose Depp, who immediately knows how to impose himself in this very masculine universe.
A bluffing historical approach
If the brilliant cast seduces, the realistic treatment imposed by David Michôd on the historical film impresses. The battles here (reminiscent of Braveheart's ) are brutal and the mud duels of armored knights are far from glamorous. A price paying party, so much we are immediately immersed in the harshness of an era, transfigured by a superb artistic direction and photography. Great art!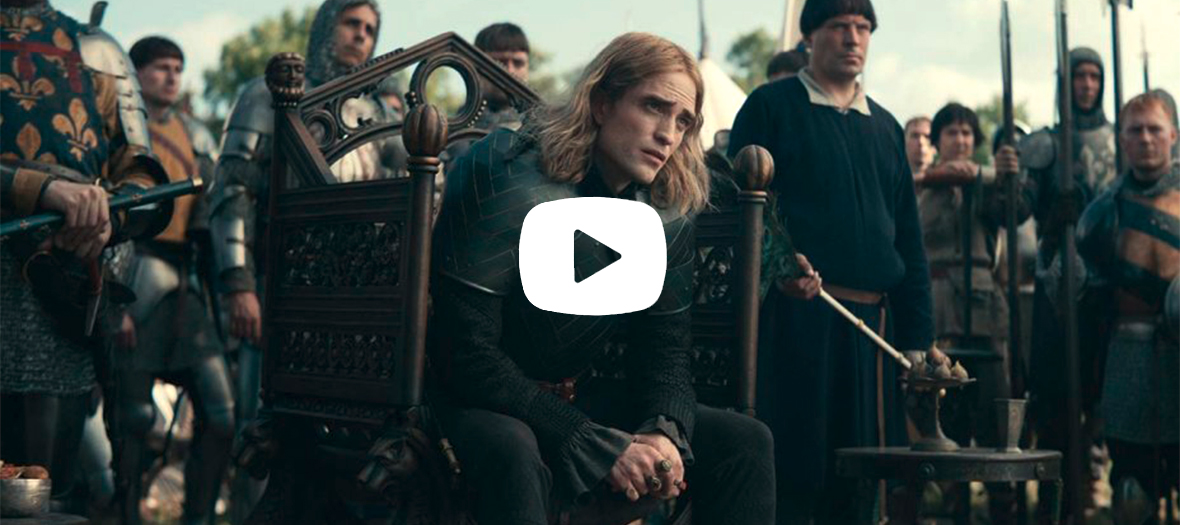 The King on Netflix on November 1 (2:20 a.m.).
Also discover the 10 series for the start of the school year .