Who could be cooler and more badass than Maria Grazia Chiuri , the Italian who conquered the DA of the most venerable Parisian house? Sneaking into the backstage of his creations for Dior is the fantasy that the infiltrator of fashion Loïc Prigent has paid for the time of a glam 'documentary for Bangumi , the production company of Yann Barthès and Laurent Good .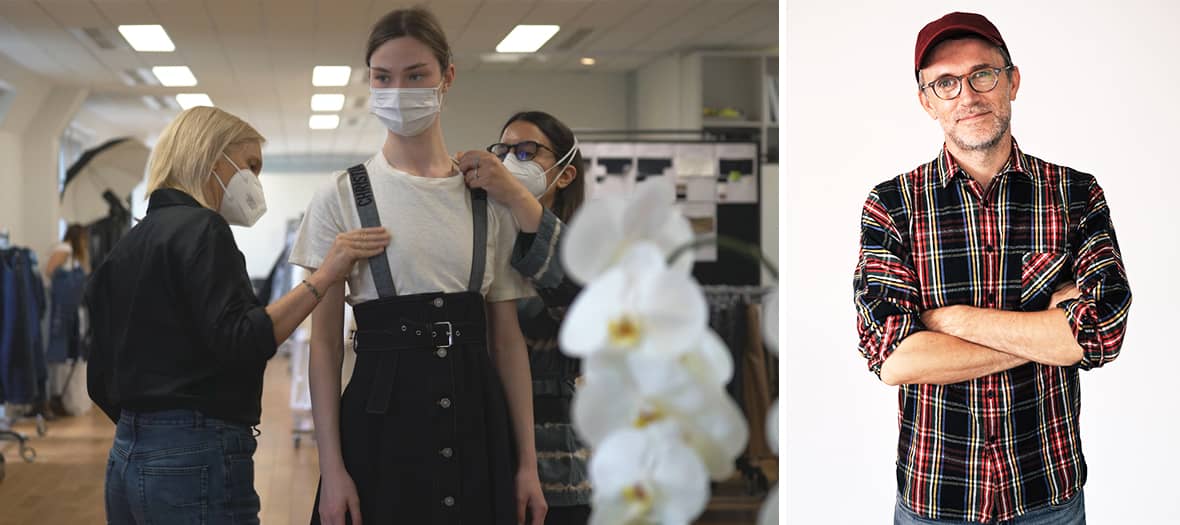 Une femme à la tête de Dior will be broadcast on Friday, October 15 at 10:25 p.m. on France 5 and then available in replay, and it's the dream shoot we needed.
"Impetuous and adventurous Greece"
You have no doubt been amazed by the beauty of Dior's cruise 2022 collection , presented last June during a legendary parade in Athens . The creations of the Roman stylist resumed her trademark: Mediterranean fashion, supple, ample, a thousand leagues from the skimpy dresses and impractical stilettos often advocated by her colleagues.
Under the eyes of prestigious guests ( Virginie Efira , Pierre Casiraghi , Catherine Deneuve , Cara Delevingne , Anna Taylor Joy, etc.), the Dior house paid tribute from the Panathenaic Stadium to clothing of ancient influence with nearly a hundred mannequins (it's huge) with vestal airs to revisit the peplum, togas and drapes at the bend of tributes to the goddesses Ariane, Arachnée, Athena or even Leda. A graceful embellishment.
A little mouse named Loïc
For such an inspiring Cruise collection to emerge, it took months of work and the participation of thousands of stakeholders. But what interests Loïc Prigent is, as always, the creative process at the heart of the Parisian studio. Little hands struggling with a dress, first fittings, foreman in management mode of the cult bar tailor … We still love to slip behind the scenes of haute couture with the spicy humor of the journalist.
But where the docu becomes (even more) interesting, it is in meeting the Greek artisans to whom Maria Grazia Chiuri called on: embroiderer, hatmaker, designer of prints ... Going to meet these fashion artists on their journey atypical and with a strong character, it is a bit the breath of the concrete in a universe that is sometimes so vain.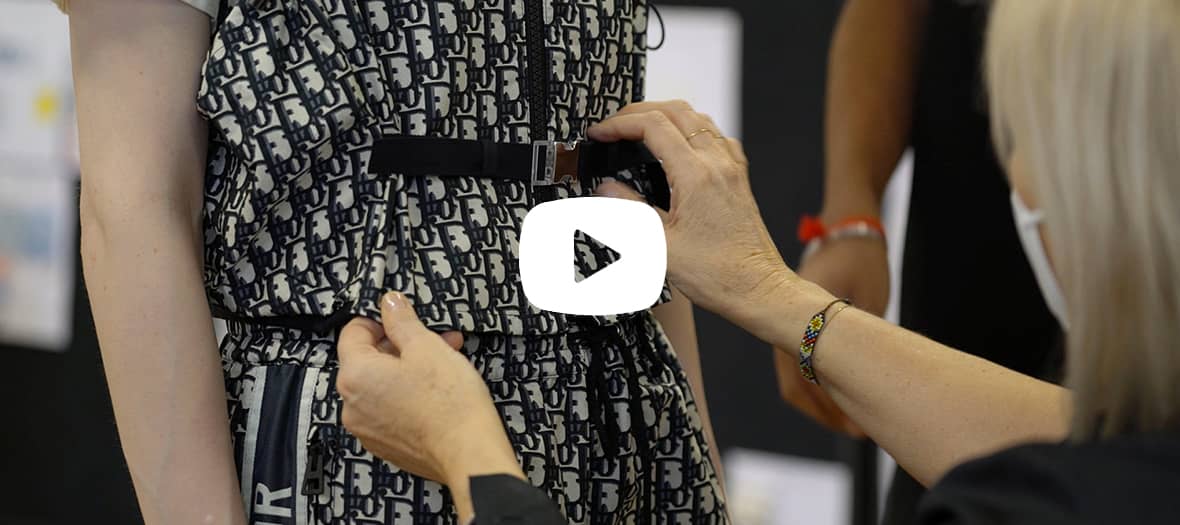 Broadcast on Friday October 15 at 10:45 p.m. on France 5 then in replay on france.tv
Also discover Apocalypse Mode: the shocking docu on the shortcomings of the luxury world and the book everyone is talking about on fast fashion .