In the world of stylish Parisian moms, back to school can quickly turn into a nightmare and burn out three weeks of vacation in 48 hours, watch in hand.

It's time to take a look at Gynécée , an adorable poetic house at the end of a courtyard in the 9th arrondissement and find well-being solutions without going through the parental burnout box.


A nugget in the 9th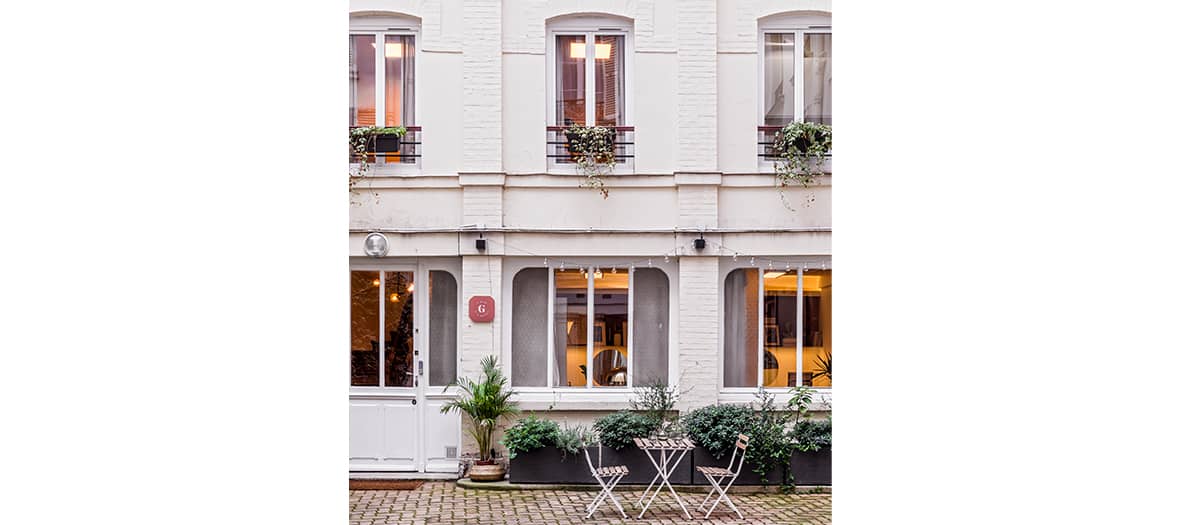 © Romain Ricard
How to go to yoga every week when you have trouble letting go of your baby? Or get a massage without paying a babysitter ? How to lose pregnancy pounds ? Who can you talk to about your organizational problems? How to find a little calm and serenity when you are at the end of the roll?
So many complicated or taboo issues to which Camille Boursier and Salomé Brial , the brilliant founders of Maison Gynécée, wanted to answer in a cocoon place with unprecedented progra that mixes sport, treatments, massages, conferences and ultra-cutting-edge practices ...
A kids-friendly place
Paris is full of places that are not kids friendly. Here, it's the opposite: you can put your baby on the mat to greet the sun with your new yoga teacher (20 €), like all the activities, even solo where children are welcome. , it is the signature of the house. Even your insane massage, you can do it with your baby on the table.
Yoga, relaxation therapy and insane treatments
© Romain Ricard

These two canon and hyper dynamic nurses broken up to several years of intensive care have created the place that Parisians dreamed of.
The concept: to make women's lives sweeter by reconciling the power of alternative medicine around perfectly complementary stakeholders with classic medical care.
We are reconciled with our body that we have trouble loving or our face of cake thanks to a specialist in draining massage , a facialist or a naturopath for a nutritional rebalancing.
And to take a step back, manage your emotions and organize your life as an overwhelmed mother before ending up at the end of the line: a psychologist and a life coach or a sex therapist are available.

This is without forgetting the incredible sophrologist (70 €) to learn to breathe, reflexology (70 €), energy treatments or outright massage under hypnosis (160 €).
To manage her new life as a young mother: baby massage workshop (€ 75), lactation advice (€ 85), introduction to babywearing (€ 20) or even the ecology of intimacy to find your bearings after a pregnancy .

We also like: the on-site talks that dare to talk about everything (how to deal with menopause) and their new podcast La Voix des Femmes .
Open Monday to Saturday 8 a.m. to 8 p.m.
Also discover the new massage trends to adopt and the incredible masseur of the star dancers