With its resolutely joyful packaging and super clean formulations, the Minois cosmetic brand for kids and babies makes them feel like hopping happily in the tub! Launched in 2016 by Hélène Fulchi, the Made in France label recently inaugurated its very first Parisian boutique in Montorgueil.
Bubbles galore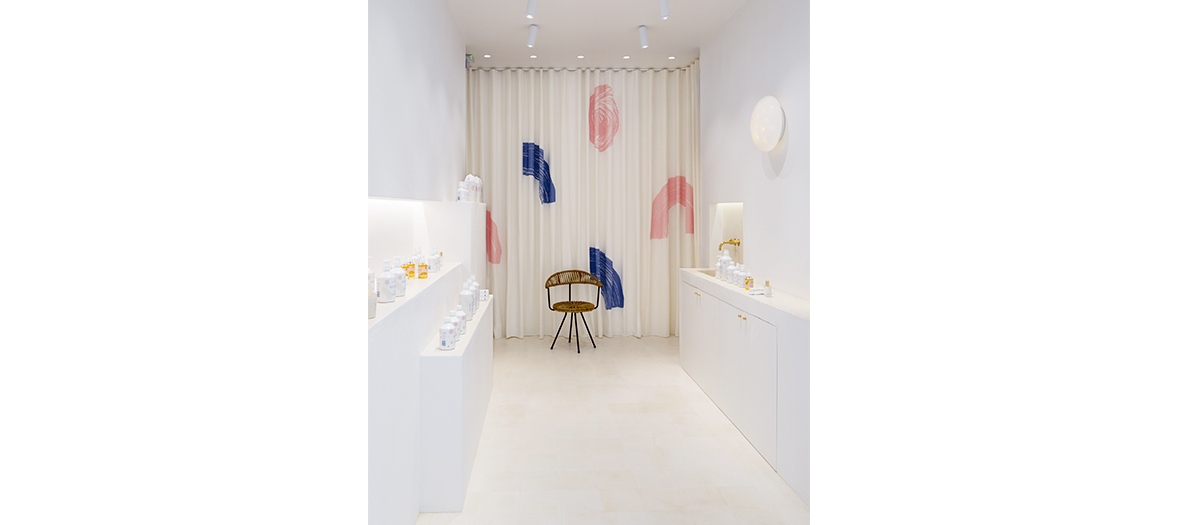 It's in a darling Polly Pocket-size flagship of 25 m² that one finds the soft and delicate universe of Minois. An all-white and minimalistic cocoon, heated by a few colourful spots brushed on a large curtain.
Special sign? A pretty sink test on the spot the products composed with natural and organic ingredients, instantly identified by their sunny fragrance of flower blossom: the all-around body and hair cleansing gel (€22), the wonderful bubble bath (€25), the moisturizing cream with Shea buter/ almond oil /calendula (€24 ), super-fatted soap (10 €)... All are suitable for newborns. And for sure, parents rarely wait for the authorisation of their offspring to use these products.
Latest novelty, dry oil with organic vegetal oils that nourish without making the skin oily (€36). Ultimate snobbism, fragrant laundry detergent elaborated in collaboration with the Kerzon fragrance house (€21).
The perfect baby gift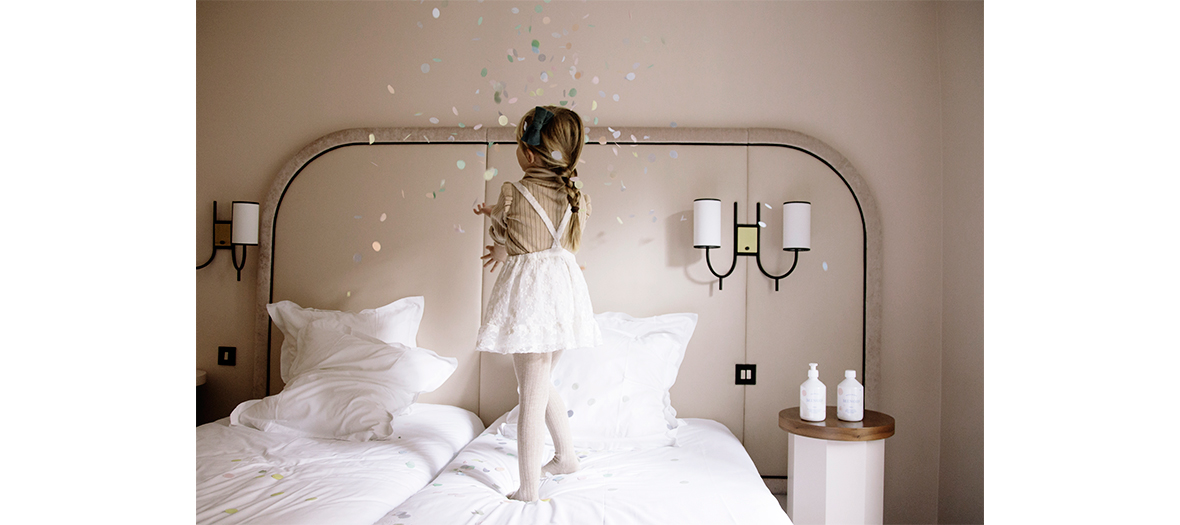 Cleverly, Minois has elaborated a survival kit for the overwhelmed your parent. A wonderful kit comprising the bathroom essentials for the arrival of baby: cleansing gel, moisturizing cream, light water and cotton cloth (€59). This should make little ones gurgle with happiness.


Open Tuesday to Saturday from 11am to 7:30pm.

Also check out the Petit Bailly concept-store and a kids-friendly escapade to Ibiza.