There must be someone who pushed you one day to watch this brilliant series, probably one of the best written and funny in the history of series. Haven't launched Mrs Maisel on Amazon Prime Video yet ? February 18 marks the arrival of the fourth season, and it's high time to catch up.
Girl power and frills
She looks a little goofy like that, with her frills, pastel dresses, curlers and little handbags from the perfect New York stay-at-home mom of the 50s. But Miriam Maisel (exceptional Rachel Brosnahan ) is much more than that. Freshly separated from Joel, father of their two children ( Michael Zegen ), a stubborn and mannered pure-bred Jewish mother from her Upper West Side apartment, " Midge " decides to throw herself into stand-up music, body and soul.
Supported by her priceless manager Susie (accomplice Alex Borstein ), as broke as she is resourceful and ultimately damn efficient, she affirms her strong opinions on stage to the detriment of her family (the little ones are dropped to the grandparents without batting an eyelid, the ex-husband acts as a bank), criminal record and reputation. Everything makes Mrs Maisel a series character as flirtatious as it is feminist, and this season 4 begins precisely with certain resentments and claims against the patriarchy. It's decided: Midge goes to war.
A multi-award winning series
Winner of a slew of Emmys and Golden Globes since its inception in 2017, creators Dan and Amy Sherman-Palladino 's brilliant work has garnered an army of fans. It must be said that the polished aesthetics, the impeccable costumes and sets made possible by a (strong) substantial budget, but above all the writing of the characters and the hand-sewn dialogues make Mrs Maisel an incomparable candy, as no one can produce than Hollywood. A season 5 finale has just been announced…
Previously… (season 3 spoiler alert)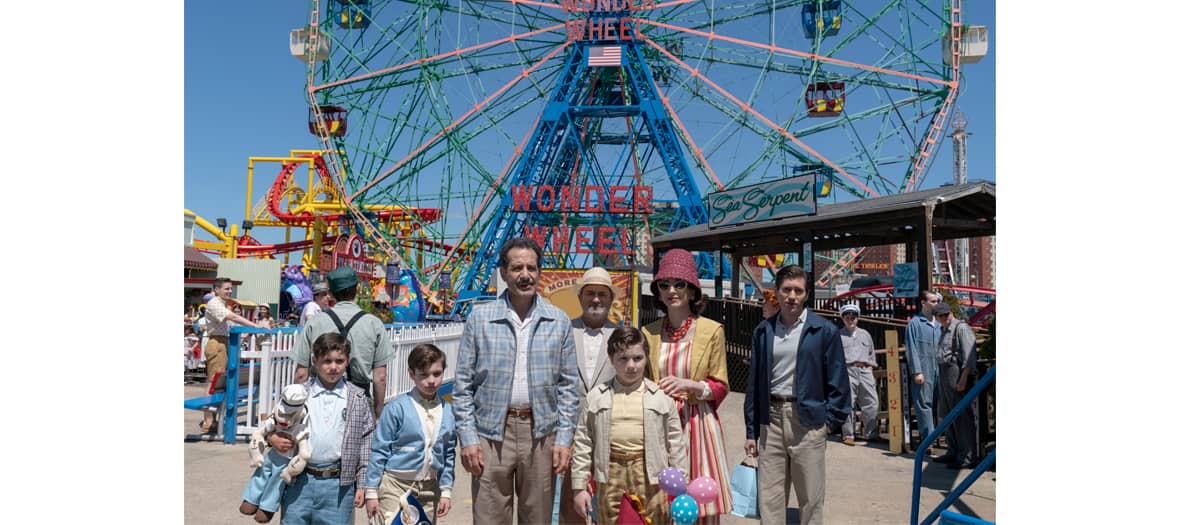 For accomplished fans of the series, a little reminder of the end of season 3. At the dawn of the 60's, on tour with crooner Shy Baldwin, Midge and Susie find themselves abandoned on the tarmac, fired because of comments made on stage by the comedian. If she cries revenge at the opening of this fourth season, Midge had already made a financial commitment to her ex-father-in-law to buy her old apartment. To avoid bankruptcy, she runs into debt with slates from all the merchants in her upscale neighborhood.
Susie's other client, terrible comedian Sophie Lennon ( Jane Lynch ), had just failed miserably on a Broadway premiere night . We find her more siphoned off than ever in a (very chic) madhouse, always escorted by her docile butler.
As for Myriam's parents, the now penniless Rose and Abe (legendary duo formed by Marin Hinkle and Monk star Tony Shalhoub ), season 3 left them unhappy forced roommates of Joel's parents in Queens, resigned to put up with their total absence. of modesty. Going back to the beautiful neighborhoods with their beloved daughter could save them the day, unless they turn out to be huge burdens for her. Here's the program...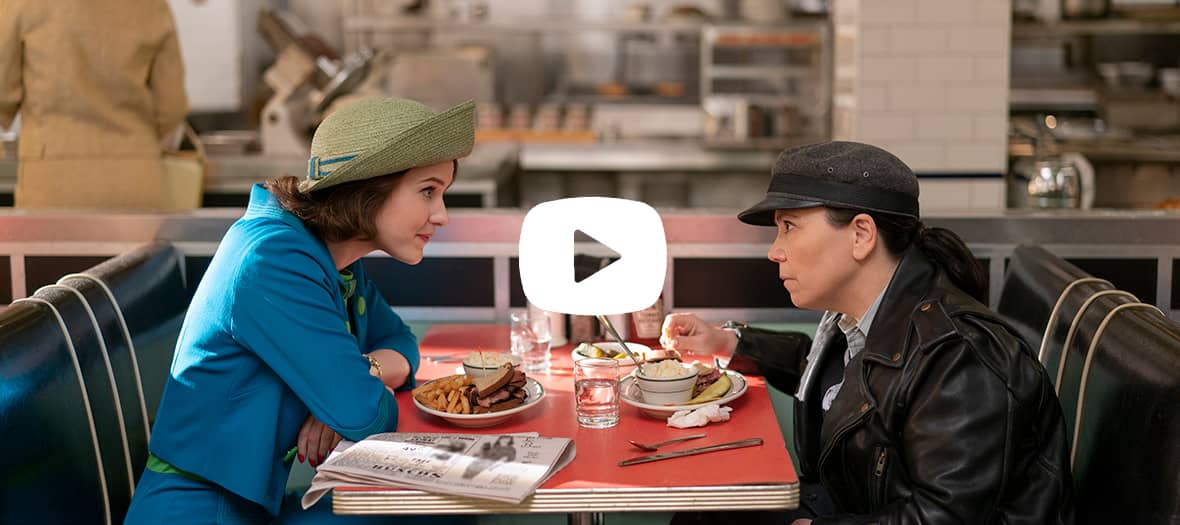 Season 4 available February 18 on Amazon Prime Video .
Also discover the good series not to miss in February and the new saga from the creator of Downton Abbey .