A teenager, who is half human, half witch, combats the forces of evil while leading a double life at her high school: the pitch of one more teen show that does not appeal to you ? Just wait until the spell is cast ! Borrowing from the Exorcist just as much as Harry Potter, The new adventures de Sabrina reboot, fomented by the creator of Riverdale for Netflix is totally bewitching  and (we must admit) totally addictive. We guarantee that you will be spellbound.
Sabrina: your (new) bewitched series
Once upon a time in the town Greendale, an orphan by the name of Sabrina Spellman, daughter of a great sorcerer and a mortal, living in a manor with her undertaken aunts, Hilda and Zelda as well as her magician cousin Ambrose. At the eve of her sixteenth birthday, the high school student must affront her destiny: selling her soul to the Lord of Darkness by signing the Book of the Beast in exchange of malefic powers. But the cute blondie with a big heart has decided otherwise.
Out of the question to give up her crush on Harvey and her BBF Roz' and Suzie. Adversity! The Dark Lord (satan himself, a horriiiiible creature with a ram head worthy of your worst nightmares) is going to try with all his might to bring back his lost sheep on the occult path. Get ready for adventures !
Maleficent spirit are you there   ?
Yes! Starting from the opening credits (2 min, a gem animation, an opus in itself) the tone is set: this reboot of Sabrina the apprentice with (adaptation from Archie Comics) promises to be as gothic as possible. At the help: a team used to the exercise since it's the showrunner of Riverdale, Roberto Aguirre-Sacasa who signed the scenario. With maestria!
Filmed like a superproduction, the intrigue produces a good dose of adrenalin with horror scenes showcasing terrific special effects, captivating dramatic wagers, all this bathed in teen romance, with succubes in Peter Pan collars (#getthelook) and high school gossips: Harry Potter fans are sure to go ballistic.
Verdict: the magic works !
Watch your step Hermione Granger. The apprentice witch Sabrina (played by the irresistible Kiernan Shipka, already seen in Mad Men) may very well steal the show from you. A series that really tackles the genre with brio and makes chills run down your spine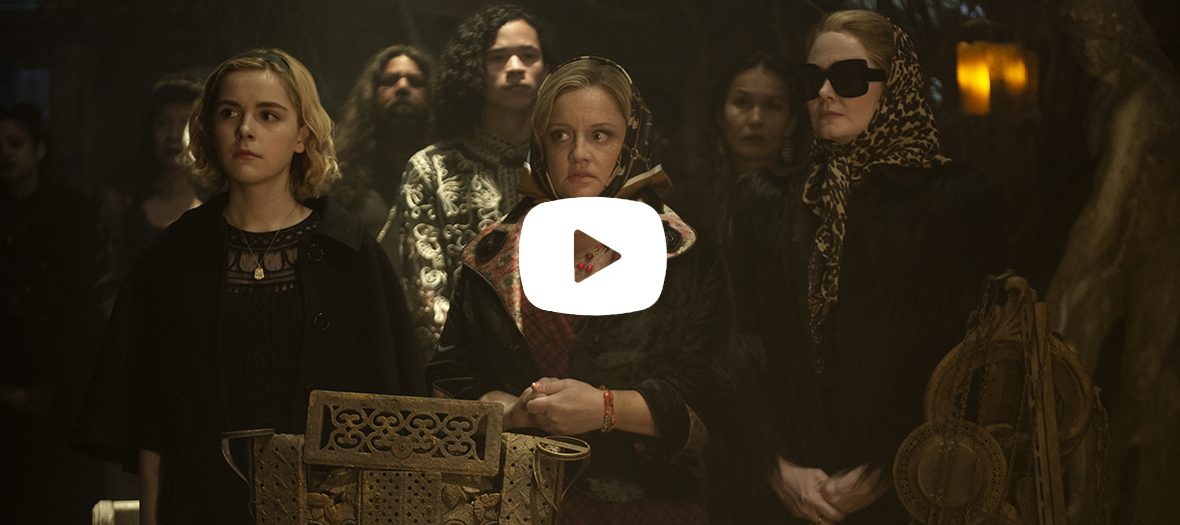 Also discover the latest series of Lena Dunham with Jennifer Garner
The 26th of October on Netflix