Shocking… and world preview ! NU, the (almost) entirely naked series is going to be aired on TV screens tonight. Between dystopic silliness, a back (less) detective comedy and hallucinating actor performances, a television UFO to be watched without blushing. Warning: best not to watch in open space or on the metro !
The pitch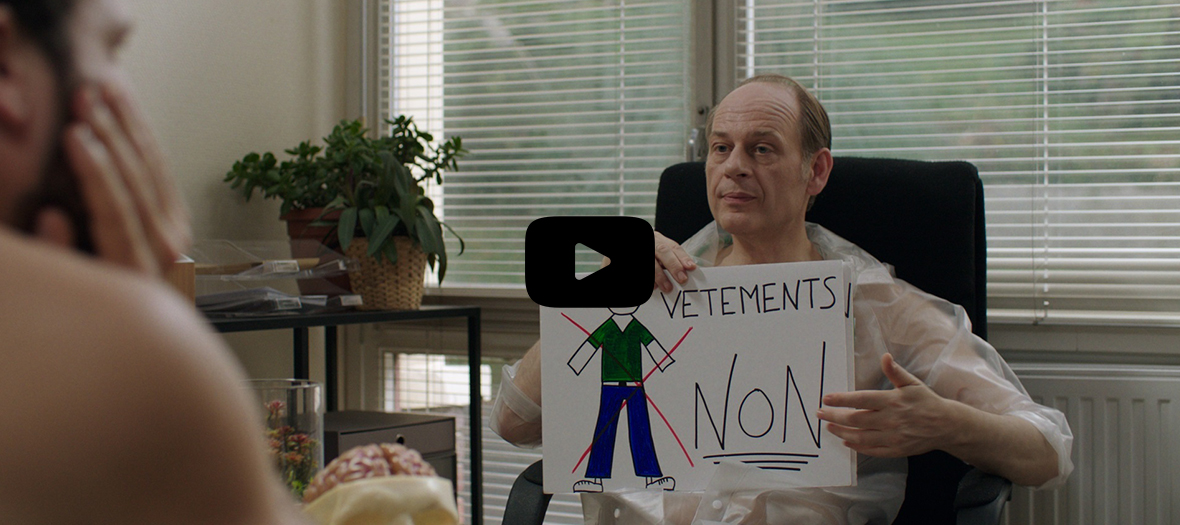 In France, in 2026, the Transparency law was voted to guarantee the security of the population. Motto of the new Republic: Liberté, égalité, nudité (Freedom equality, nudity) ! Aside from a handful of resistants who went AWOL to escape the dictature anti-textile dictatorship, since the population now lives naked. For Frank Fish, the police inspector who has been in a long coma, waking up is a shock. When hopping out of bed, he discovers his parents, Serge and Nathalie, in the nude (#nightmare) and must quickly get his act together to inquire on the murder of Jean Lanvin, the initiator of the Transparence law, found dressed (sacrilege !) in a forest.
Why we like it
Because behind a seemingly lightness and Kaamelott-style humor (with punchlines as precious as « I am ready to die for clothes…. except for low waists »), the series sends out a critical message to this futuristic society and its politically correct society.
Feel good potential
Old, young, muscular, wrinkled everyone is naked in NU. Translation : don't hope to be enjoying hot scenes ! Scriptwriter Olivier Fox (Engrenages, Doc Martin…), at the origin of this ultra daring project, has chosen to feature real and sexless bodies, without taboos nor silicone enhancements (big up to the comedians !) it can make your eyes sting, or on the contrary be super efficient to leave your complexes by the wayside. Ready to drop your pants ?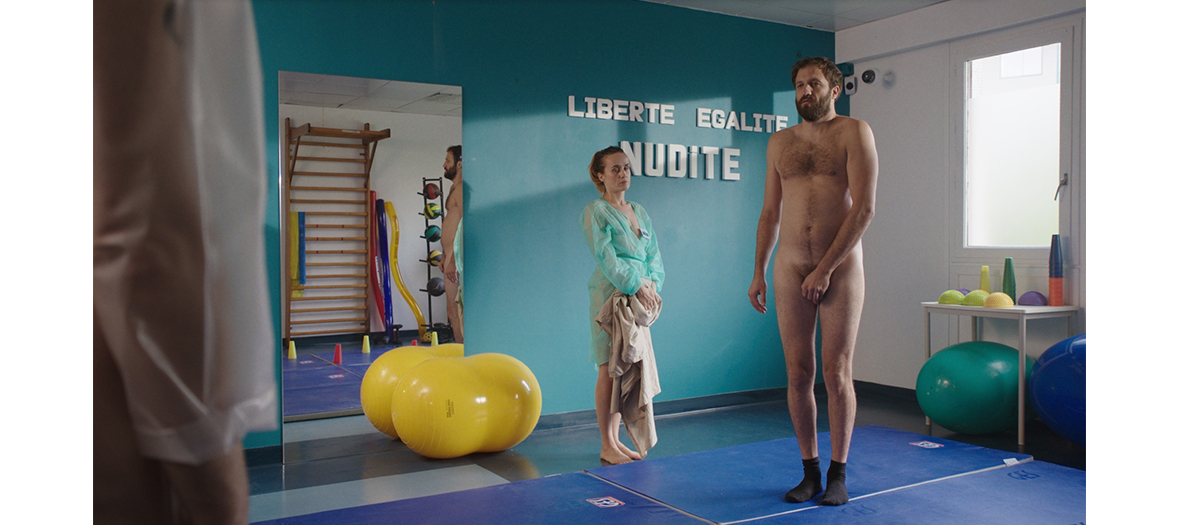 The 7th of June at 9:35pm on OCS Max and entirely on OCS GO
Also discover The Morosov collection in Paris and Britney vs Spears the netflix documentary