Welcome in the world of adults! The series incubated by the Bryan Marciano revelation and produced by Géraldine Nakache, Vingt-Cinq tackles the hinge age of 25, presented as an ultra-Parisian comedy featuring a gang of buddies, filled with great one-liners. The anti-depressing delight for Fall!
The totally Parisian pitch
"I want to break up, I can't stand eating cheese in front of the TV anymore." Back in Paris after spending two years in New York, it's the cold shower for Jeremy: Julie, his early love dumps him in the arrivals hall of Roissy CDG airport.
Back to Jules Joffrin at dad's house (fan of Hanouna) and mom (who intends to rent out her extra room to a handsome Latino in Airbnb mode). Welcome to the loser's club! Luckily the gang is still there: Alex, Adrien and Jonas, to help overcome the quarter-century crisis between two tours on the periphérique by night, listening to Goldman and eating Crocodile gummies.
« People move ahead and I back up, in fact I am a salmon… »
Are you aware of the quarter-century blues? This very real issue touches two-thirds of those between 25 and 33 years. Doubts, disillusions, social pressure (the famous combo flat-work-couple)… the Y generation is suffering from deep inner spleen.
It's a guys' comedy (but girls are welcome!)
So, what do your order from your sushi dealer when you are no longer 2 but 1? How to give your couple a second chance in the restrooms a Flunch? Moving into a studio with neighbours right across the way? Or matching up on Tinder with a sex kitten who paints vaginas? The answers to all these questions (and many others) are featured through this penmanship and film-directing gem filled with cult scenes and dialogues.
A slew of very talented young actors
A former record house AD (he notably managed singer Irma), Bryan Marciano decides to drop everything to launch into this project. "I was sitting around with the gang and we realized that in 5 years, we would be 30 years old and that we had not accomplished much. So I began writing every day. Scenes inspired from my life or my friends ." Screenwriter and film director, he also plays the main role, for which he was awarded best actor at à SérieMania. An artist is born!
The clever touch: he surrounded himself with a slew of young promising actors: Pablo Pauly, Esther Garrel or Alexandre Boublil who play a very realistic gang of buddies (it could be yours). Without forgetting the funniest guy of the moment Vincent Dedienne, a delight on the screen.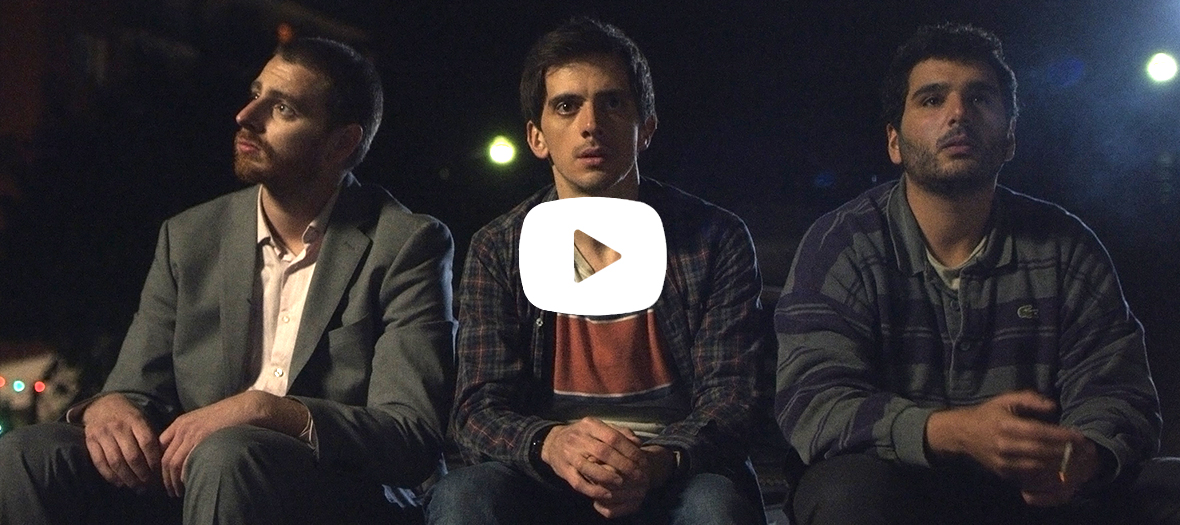 The 25th of October on OCS Max at 9:35pm

Also discover The Romanoffs, the fall event series and Elite, the new spanish Gossip Girl.