We have good news for series lovers: there are other options than Netflix in life ! The latest sensation of the moment is called the The Romanoffs, an ultra ambitious series of anthology with an amazing casting. And it's happening on Amazon Prime. Here is an insight into this UFO sparking curiosity all around.
Un show inclassable
If you are a fan of opulent historical series, skip this one. Because while the red thread of the intrigue features the illustrious dynastie that reigned over Russia, the setting is resolutely contemporary. The pitch: eight independent stories focusing on eight characters persuaded (right or wrongly: doubt hovers…) to be the heirs of the czars decimated by the Bolcheviks.
As appetizer, the first episode - The Violet Hour – narrates the story in Paris, of a rich widow, odious and racist, descendent of Catherine II (mythomaniac ?), who suddenly is sent a Muslim home helper whose overwhelming integrity and kindness upset her prejudices. In the third opus (a fascinating and fanciful tale with  a shattering ending) : a possessed film director spends her time bullying an actress on the haunted set of a film in Austria. The common denominator of these 360° tales ? An acid and upsetting reflection in the vein of Black Mirror on the weight of family lineage and the Slavic soul. Original and very baffling.
Worldwide filming with a monster budget
50 million dollars for eight episodes: such is the incredible budget of this TV show created, written, filmed and produced by Matthew Weiner (Les Soprano, Mad Men) multi-awarded showrunner. Paris, Austria, Mexico, United States, Hong Kong… the series was filmed in seven countries and on three different continents. With cinematographic quality, each 90 minute episode is a film in itself, the aesthetics are ultra slick and the sound track (from Prokofiev to Stromae) perfect.
Un casting qui donne le tournis
In terms of casting, it's total opulence ! Christina Hendricks (the busty  star of Mad Men), Aaron Eckhart, Marthe Keller, Noah Wyle, John Slattery, Amanda Peet... A slew of faces appear in turn on the screen. And for the French touch, the film director also invited actresses Louise Bourgoin (virtuoso as a venal pest in episode 1) as well as the superb Isabelle Huppert, who performs a hallucinating number in episode 3.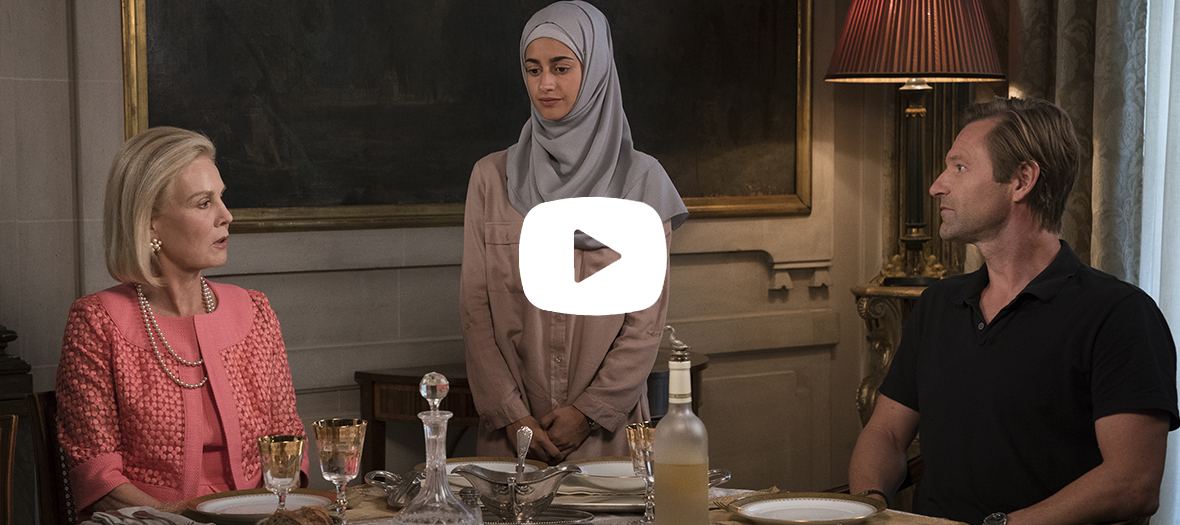 Currently on Amazon Prime Video.