FAVORITE ALERT! Created and written by Camille de Castelnau (Le Bureau des Légendes) and inspired by true events, the miniseries All Is Well, available on Disney+ starting November 15th, unfolds over 8 episodes, portraying the daily life of a family disrupted by the cancer diagnosis of one of their young daughter. Led by Virginie Efira, Sara Giraudeau, and Nicole Garcia, All Is Well is a precious gem, simultaneously tender and fierce. Grab your blanket... and some tissues!
All is well. At least, that's what the Vasseur family wants to believe. The routine of this ordinary family is struck by tragedy when Rose, one of the children, is diagnosed with leukemia. All members of the clan rally to support the parents of the 9-year-old girl, Marion and Stéphane. Habits change for those whose lives were once only punctuated by birthdays, gymnastics shows, school, and family gatherings. The new program includes hospital visits, consultations with a psychiatrist, lessons on properly wearing a surgical gown, snacks in the cafeteria... As the days pass, the pressure intensifies, bordering on thriller, compounded by the existing neuroses and anxieties of the characters.
A Cast that Shines (Very) Brightly
To address such a sensitive topic, a top-notch cast was essential. The creators succeeded with the cream of French cinema! A trio of women stands out, with Virginie Efira (Revoir Paris, 20 ans d'écart) in the lead role as Claire, the anxious aunt who takes turns keeping watch at the hospital to be with her niece and simultaneously trying to manage her partner's ex-wife and daughter. Her sister, Marion, is portrayed by Sara Giraudeau, who shakes us in the role of Rose's mother, gradually drifting away from her husband. Nicole Garcia is perfect in the role of the stifling matriarch who fails to grasp the looming threat, despite writing books on personal development. In the Vasseur family, we also have the grandfather played by Bernard le Coq and the incredibly endearing youngest member played by Aliocha Schneider (Virginie Efira's real-life brother-in-law!). It's a star-studded cast, we tell you!
A (More or Less) United Family
"When a child is sick, the whole family is sick", warns the hospital psychologist. Few series address this issue and especially the consequences it has within a family. All Is Well does not shy away from showing the hidden aspects behind a child's illness, without judging each person's actions. The parents' marriage may suffer, already strained relationships intensify, some turn a blind eye and seek comfort elsewhere, while others deceive themselves or completely break down. Who doesn't know an Anne who remains obstinately positive? Or a Vincent who is afraid to face reality? Each person handles the tragedy in their own way, sometimes poorly, sometimes well. Like the characters, we cry, we laugh, and we regain hope.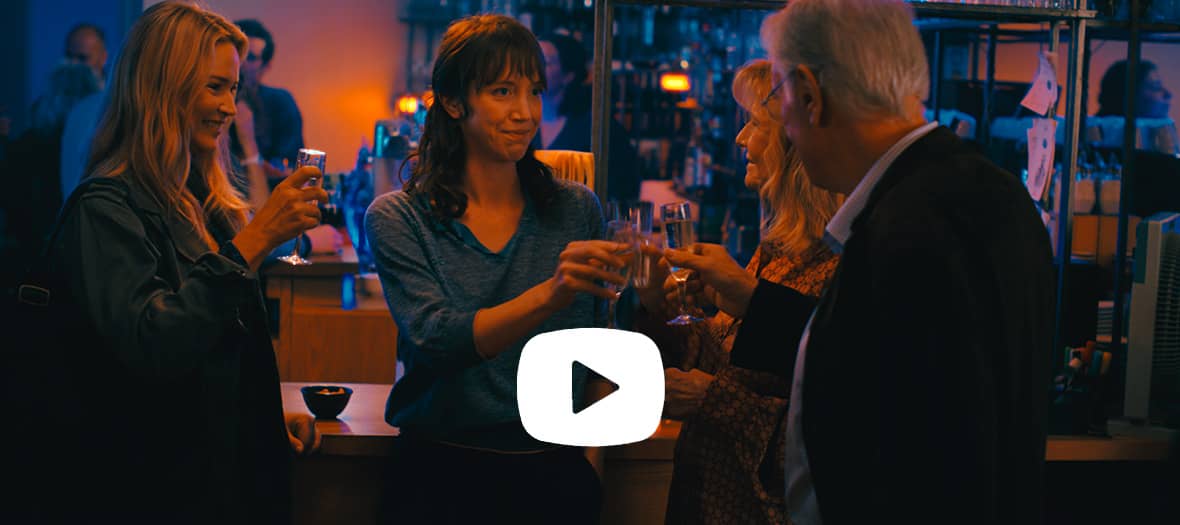 Available on Disney+ starting November 15th.
Also, explore the best free exhibitions in Parisian galleries and la baignoire, an irresistible romantic spot.