You have a tingling feeling, now is the moment! The proposal is very close? We are delighted for you. Even better, we have found for you the label of green jewellery that features both stylish and sustainable pieces. OR DU MONDE offers scores of engagement rings for every taste and budget, made with recycled gold, in order to seal your love while respecting the planet. Now just follow these 10 commandments to make the right choice...
1 – You will choose the right husband
It may seem silly, yet it's essential. A husband is chosen for life, so it's better to test ahead of time his capacity to make you happy. If he's gracious with you, if your well-being matters to him as much as his, if you are beautiful in his eyes and if all this is mutual, then go for it! You are permitted to continue reading.
2 – You will make sure he sees this article
You would love for your betrothed to pick out the ring himself, but let's be honest: it's better to orient his choice to avoid a misstep. Easy, OR DU MONDE jewellery pieces are as streamlined as they are elegant. Impossible to be mistaken, especially thanks to the savvy and concerned advice that is to be found in the Parisian boutique near the Grands Boulevards. Clever gals will print this article and innocently let it lie around for a few days in the living room. As the proverb says: "Heaven helps those who help themselves."
3 – You will opt for a green label
No more human and contraband in the lines of Blood Diamond. In 2019, impossible to continue endorsing these practices which violate Human Rights and damage the environment. OR DU MONDE commits itself by carefully selecting mines, using recycled gold while sustaining local know-how by making its jewellery in Paris.
4 – you will go for a luminous green stone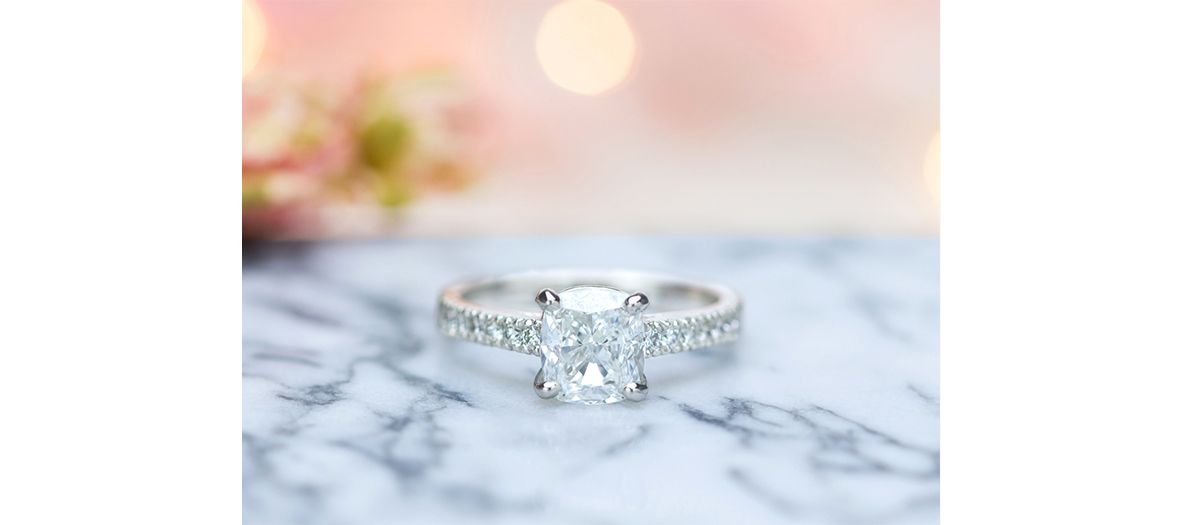 Let it shine! OR DU MONDE diamonds are noted "Excellent" and classified a minimum in VS2, which is very well placed on the purity level. Also note that what makes the stone radiate, is its "cut"—understand the way it shaped. So, its sparkle is not at all a question of weight: better to choose a small well-cut stone than the reverse!
5 – You will add colour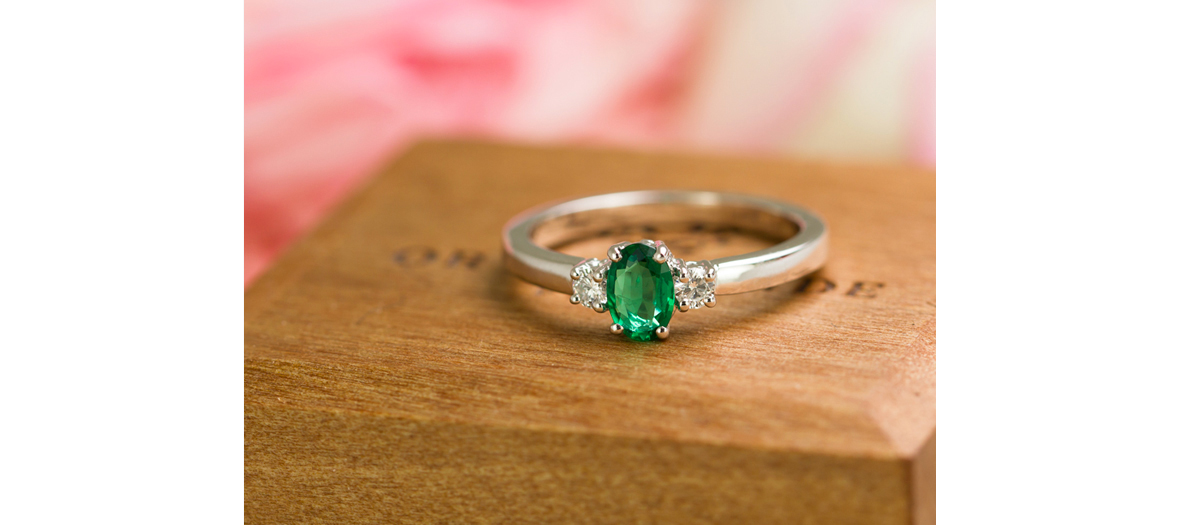 You are not attracted by simplicity? At the moment, it is of good taste to add a wonderful colour stone to a wedding ring: ruby red, sapphire blue, emerald green… This will surely provide depth to a precious jewel.
6 – You will think carefully about the colour of the gold
6 - You will add colour
Careful not to get bored! This ring will follow you all your life, so take your time to choose the colour of the gold. While white gold is a big timeless classic in terms of wedding rings, note that yellow gold will enhance matt skins and that pink gold will look marvellous on lighter skins.
7 – You will think about your wedding band
Make sure (if all goes well!) that your engagement ring is in harmony with the future wedding band. If the idea is wearing them together, it's a good idea to verify they correspond and have a chic style. There is no styling forbidden if the first one is in white gold and the second one in yellow gold—the mix of these two colours is resolutely modern.
8 – You will adopt a solitaire
Enie, menie, minie mo… It's not easy to choose the shape of your stone when you don't know anything. In terms of engagement rings, no need to leaf frantically through specialized magazines to find out what is the trend: just follow your instinct! This ring is you. So, which geometry inspires you most between the classic circle, the cushion with rounded edges, the pear, the baguette or the oval?
9 – You will adopt a glitzy model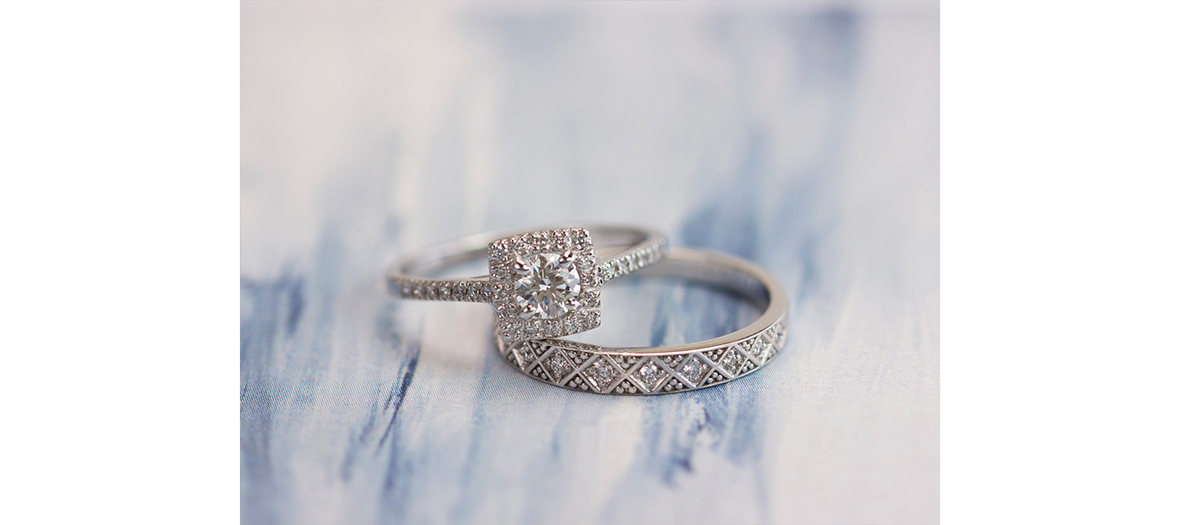 Are you more minimalistic or attracted to everything that shines like Cardi B and her enormous new diamond? For each ring, you will have the possibility of choosing a diamond paving so you can really sparkle. Will you dare?
10 – You will determine your budget
Love is a wonderful thing, but a nice piece of jewellery has a price. Determining your budget envelope ahead of time will allow you not to be disappointed after having chosen the all options ring. Tops: small change purses will happily be able to buy a €490 green and tasteful diamond solitaire.
So now just take your pick amongst the selection of timeless wedding rings from the permanent collections or capsules such as the wonderful Tandem amoureux collection imagined as a homage to mythical couples.
Clémence Renoux