This is the brand new vintage address that will delight true fashionistas. Located in the Marais, the open boutique-gallery Plaisir Palace is full of extraordinary nuggets from designers like Saint Laurent and Courrèges . In short: the new Ali Baba cave of Parisiennes.
A neo-pop Eden
It must be said that Didier Barroso , figure of contemporary art (Palais de Tokyo, Yvon Lambert, Art Concept Gallery ...) imagined a wonderful place where he brings together insane fashion pieces in a " neo-pop Eden " including we recognize the mirror among all on Insta.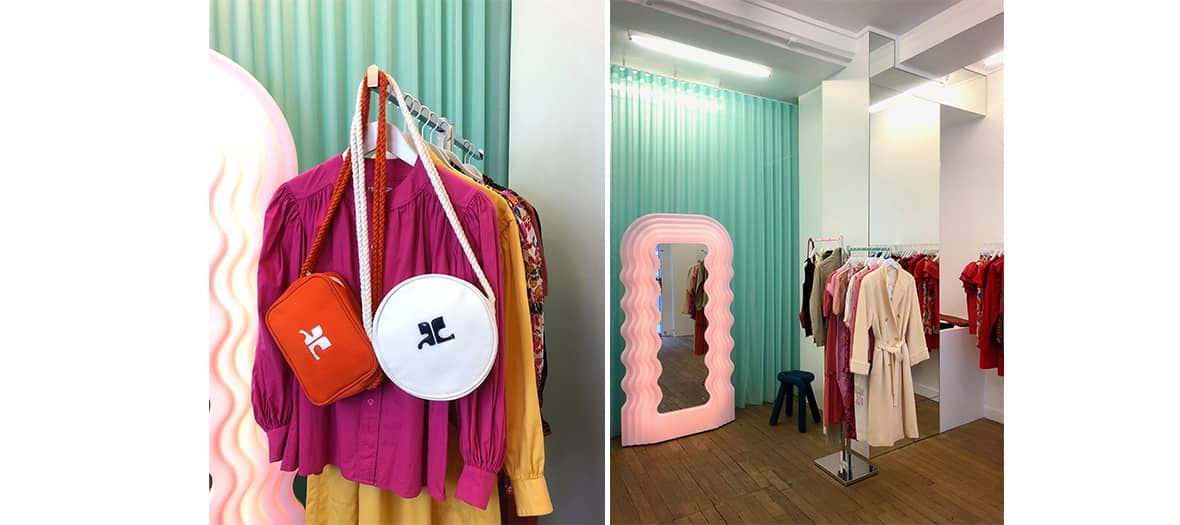 A true fashion enthusiast, this clothing collector since adolescence has stored his finds, starting with iconic clothes and crazy accessories by André Courrèges , Alaïa , Yves Saint Laurent from the 70's to the 2000s. Enough to enhance your wardrobe in an instant.
The new passion of fashion gurus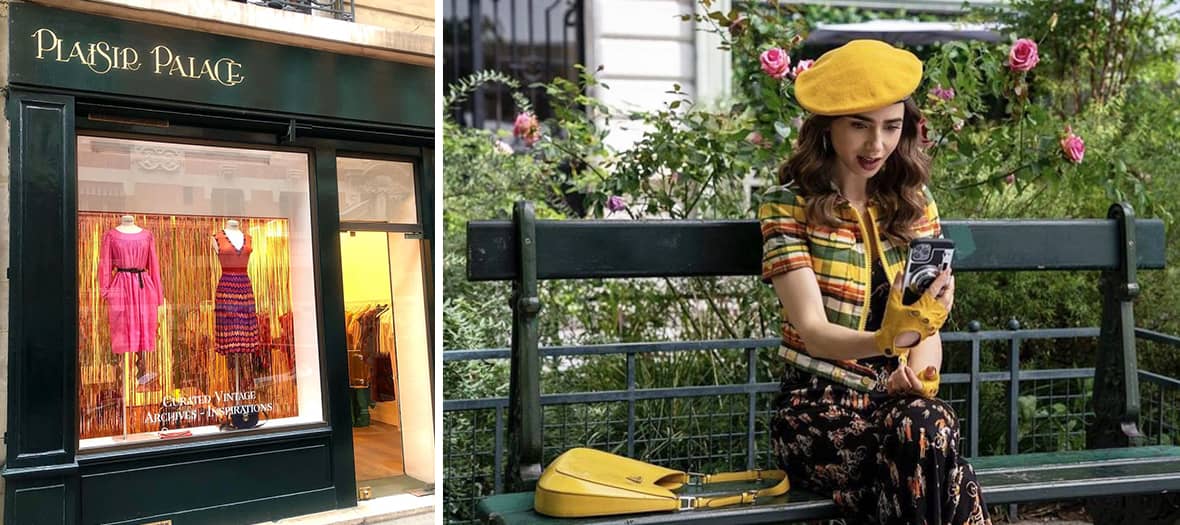 Sophie Fontanel is already won over. And the high priestess of fashion Laurence Benaïm describes this iconoclastic and precious place like no one else: " What do an authentic Courrèges bag from the sixties and a quilted satin jacket from the Rive Gauche collection for winter 78 have in common? A look, that of Didier Barroso, loyal master of ready-to-wear that made our mothers look like heroines, and which continues to magnetize twenty-year-old girls. "

On the cinema side, the store is already showing off as a must for stylists to imagine vintage or colorful looks: Audrey Lamy in Alex Lutz's film La vengeance au triple gallop , or even (beware of the spoiler!) Lily Collins for Emily in Paris season 2.
So you might as well warn you, rush to the heart of this still secret address before the fashion editors rob Plaisir Palace during the next Parisian fashion week ...
In the shelves
It is the general panic, and understands well that the labels and creators of the moment come to be inspired there.
We fall in ecstasy in front of an Yves Saint Laurent silk ensemble (€ 350), a Celine cotton jersey shirt (€ 250), a Courrèges wool jacket (€ 650), an Alaïa knit top (€ 140), Yves Saint Laurent blouses (€ 400), a Gianni Versace cape (€ 850), a Lanvin polo shirt (€ 170), a Thierry Mugler coat (€ 700) and many other wonders.
Open Tuesday to Saturday from 1 p.m. to 7 p.m.
Also discover 7 tips for investing in the right vintage piece and Le dix, a fashion and beauty concept store that sells