Topo: you set aside or inherited a little (or a lot) of money. Why not combine your savings with your fashion taste ? More and more aspiring business women are embarking on investing in luxury goods, and it may well prove to be a winning move. But not easy to navigate when you know nothing about it.
In order to see more clearly, Osanna Orlowski , co-founder of Collector Square , leader in the online sale of second-hand luxury products (bags, watches, jewelry, works of art) gives us her 7 tips for make a success of its first investment in fashion accessories . To your notes.
A budget you will determine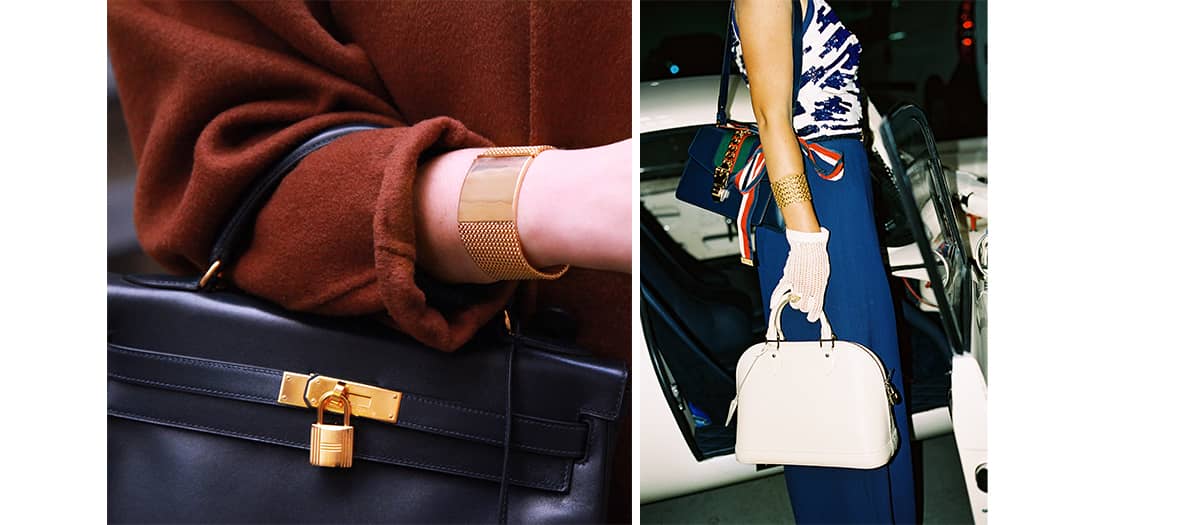 To invest in watchmaking , leather goods , jewelry or collectibles , the choice is wide and several options are possible depending on the type of piece, the signature, the material, the rarity… and especially its budget!
- I have € 1,000 to invest: " For example, we can recommend a diamond and platinum ring from Tiffany's whose material value associated with the signature makes it a safe bet, a Cartier Tank Must watch , a great vintage classic. of the house while being attentive to its state of conservation and operation, or an art object such as a limited edition " Walled-off Hotel " by Banksy or a beautiful H box from Hermès , whose value remains stable. "
- I have € 3,000 to invest: " A Chanel Timeless or Vintage bag in perfect condition is a safe bet, like certain limited editions from Louis Vuitton which can also turn out to be investments, like collaborations with Stephen Sprouse or Supreme . In terms of watchmaking, an iconic and technical watch like the Omega Speedmaster retains an indisputable value. In jewelry, a model like the Serpent Bohême by Boucheron or certain models of Buccellati diamond rings remain very desirable pieces over time. "
- I have € 10,000 to invest: " We can recommend investing in a Rolex Submariner 16610 watch , with original papers fitted with a tritium index dial for a future beautiful patina. In leather goods, you can invest with your eyes closed in a Birkin or a Kelly from Hermès , preferably medium size (30, 32 or 35 cm maximum) of a timeless color (black, gold, gray, beige) and in a leather that resists at times like Togo . In jewelry, you can invest in an iconic collection like the Love de Cartier but in its diamond version or in a collector's item such as an emerald René Boivin ring or even in a very beautiful diamond ring from the Art Deco period . "
Collector Square makes a list of the flagship collections available on its site thanks to its LuxPrice-Index. We do not hesitate to be sent by email complete analysis reports: " They combine all the results available for a given model and provide a simple reading sheet through the growth of its rating and the 'explanation of certain developments by reference, date, material or even color ". Enough to learn more about changing trends, but beware, as Osanna Orlowski points out, " they don't predict the future! ".
Some examples to stir up your instinct as a merchant? The average price of the Lady Dior bag has multiplied by 3 in 8 years, that of Hermès Constance has multiplied by 18 in 13 years and that of Chanel 2.55 has increased by ... 253% in 8 years! As for the Rolex Datejust watch , there has been an average increase of 164% in 16 years. Did you say safe bets?
Fashion expert you will become
You become a fashion investigator by being careful to remain attentive " to the main trends and the history of the price of certain models which can give clues on the pieces to follow (birthdays of collections, artistic collaborations, reissues of models. by luxury houses, in particular) ", explains Osanna Orlowski. The easiest thing to do is to concentrate on safe havens , iconic pieces in perfect condition that can then be exchanged for other rarer pieces whose value is likely to increase over time.
Rather than leaving magazines lying around, why not rip and file a few pages when you see multiple recurrences of the same bags, watches and jewelry, just to determine if his hype lasts over several seasons or if it is a trend. quickly forgotten? Also check out the appropriate pieces by new fashion icons to replace (somehow) Lady Di , Jackie O. and Jane Birkin : Victoria Beckham , Alexa Chung , Sarah Jessica Parker , Kate Middleton , Blake Lively , Kim Kardashian , Gigi Hadid ...
Towards a sure value you will turn
Whatever the type of object, when looking for a safe bet for a first investment, it is important to look to the big names and their most iconic collections that have stood the test of time: " The essentials of Hermès and Chanel or at Louis Vuitton , trunks or limited editions ".
On the jewelry side, these are the flagship models that have made the reputation and signature of the great houses: " La Panthère or le Love de Cartier , or iconic pieces that have become rare on the market such as the Monete collection by Bulgari ", notes Osanna Orlowski.
In the watch you will invest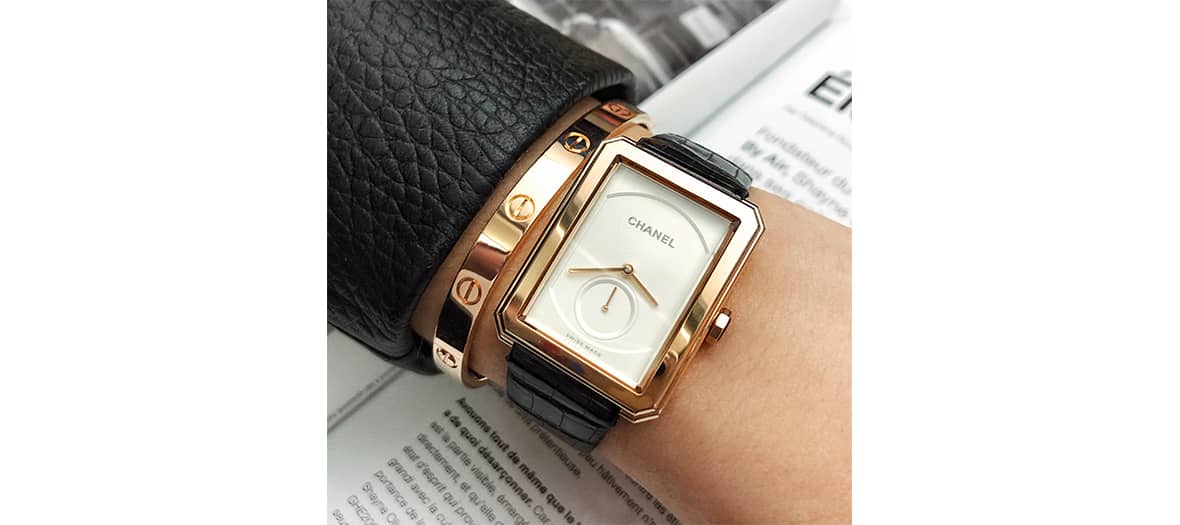 Rolex watches have exceptional score and are a real safe haven for many investors. " Whatever the model, it must be chosen in good condition, with a functional guarantee and preferably with original box and papers for the most recent models ". There are also a large number of watches whose attractiveness and rarity are pushing the envelope: " This is the case with the Nautilus by Patek Philippe or the Royal Oak by Audemars Piguet ".
In addition, if you want to move away from basic models, " risk-taking in vintage watchmaking can be rewarded when the model is in perfect condition and corresponds to a look, a history, an era ".
A crush you will allow yourself
" If you want to acquire a favorite piece while hoping to maintain its value over time, the golden rule is to turn to the biggest names whose reputation and know-how are historic. "In short: if you like color, you can invest in a small red quilted Chanel bag , but the neon Off-White bag, which will quickly go out of fashion, is no!
Your luxury accessory you will pamper
Who says investment, says resale. It is essential to take care of your luxury product by protecting it as much as possible from shocks, snags, contact with heat or with certain beauty products in particular. " Regular maintenance in a specialized workshop allows you to take advantage of your object without devaluing your investment potential ," says Osanna Orlowski .

" Most of the models recommended for first placement are pieces whose value will be maintained while being able to be worn provided they are taken care of !" , warns Osanna Orlowski. Some objects even see their value increase over time, like the Kelly by Hermès , which has seen its value multiplied by 4 over the past ten years.
Thanks to Osanna Orlowski for the precision of her answers. Find all the parts mentioned on collectorsquare.com .
© Olivier Zahm
Also discover our update on the Off-White pop-up maintained until December and the major fashion trends for the fall .