The more the girls, the more the laughs. This could be the credo of this 100% trendy and feminine pop-up store that is opening from Thursday the 8th to Sunday the 11th of November in the Marais.
On the programme? Fun, fun and more fun.
For the launch of their super collab' baptized The Cream Of The Cream, Alice and Anaïs, co-founders of the creative agency Girlzpop and Amie, creator of the embroidery brand Studio Jonesie, have gone all out.
The inspiring and colourful collection is totally in keeping with the the empowerment movement dear to these entrepreneur gals of today : "The Cream Of The Cream is a state of mind, wanting the very best in all the projects one undertakes". This includes a sweatshirt in organic cotton en cotton embroidered in  Paris (€65), typographical posters (€20 ), postcards (€4) an a feel-good mug that will make your office colleagues green with jealousy (€15 ).
For the kick-start, Alice, Anaïs and Amie did not hesitate to call upon their network of friends. Thus, Emilie from the blog Plus une miette dans l'assiette will animate a workshop around raw pastry  (€35), Hannais Shop will offer an initiation to lithotherapy (€30€), Julie Echavidre will teach you to create your own ceramic plate (€40)… And for the Sunday brunch, it's Cécile and Victoria from the Mamiche bakery at the ovens (€25 ).
We like: the co-working formula from 9am to 5pm with wifi, coffee and cookies.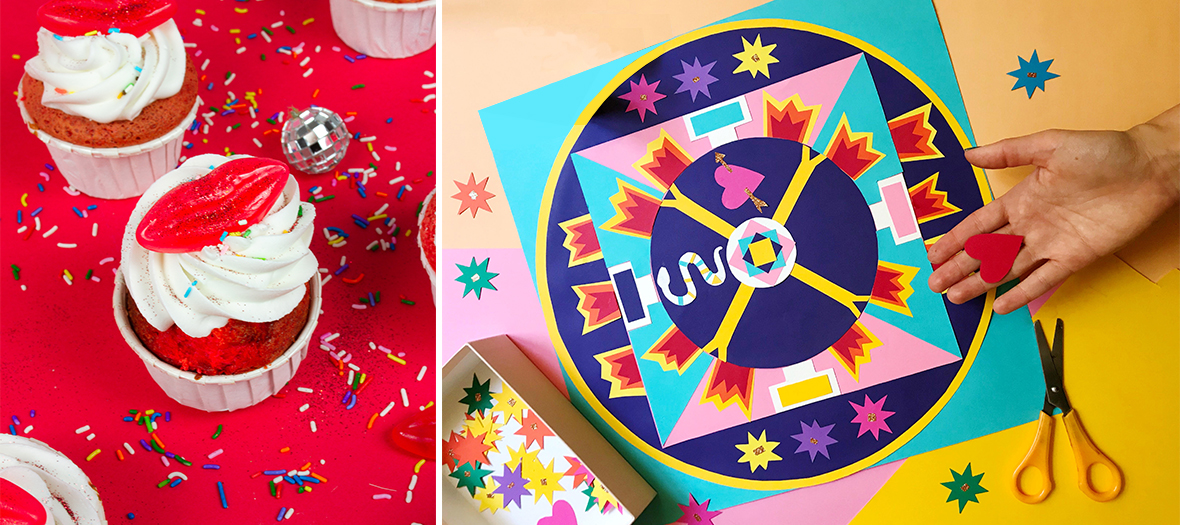 Pop-up The Cream Of The Cream, from the 8th to the 11th of November 2018, 70 rue Notre-Dame-de-Nazareth 75003 Paris. Complete programm and sigining up on www.jonesie.fr
Also check out the boutique of Make My Lemonade et de Soi Paris.