Ready in just twenty minutes, these vegetarian makis will do the job for a TV set.

Preparation: 20 minutes
Cooking: 15 minutes
For 4 rolls (32 pieces)


PREPARATION:
Wash the rice in cold water until the water that runs out is clear. Then put the rice in a saucepan with 32 cl of water and bring to the boil for 2 min. Cover then lower the heat to cook for 12 minutes. Once this time has elapsed, turn off the heat and leave the rice in hot water for another 10 minutes without removing the cover.
Mix the vinegar , agave syrup, and salt together until the salt has dissolved. Pour this mixture into the still hot rice and stir gently. Place the rice in a dish so that it warms up more quickly.
During this time, remove the seeds from the cucumber and cut it into sticks. Pit the avocado and cut it into strips. Then gather all the ingredients to have them at hand. Also provide a bowl of lukewarm water to moisten your hands and prevent the rice from sticking.
Place a nori sheet on a bamboo or silicone mat and spread a thin layer of rice on three quarters. Sprinkle the rice with sesame seeds and place garnish near the edge that is towards you and a strip of cucumber sticks. Cover with avocado slices and finish with a generous layer of grated carrots .
Roll the foil, holding the end firmly to enclose the filling. Cut the roll into 8 equal-sized sections, regularly moistening the blade of your knife. Serve these makis with soy sauce and creamy sriracha sauce .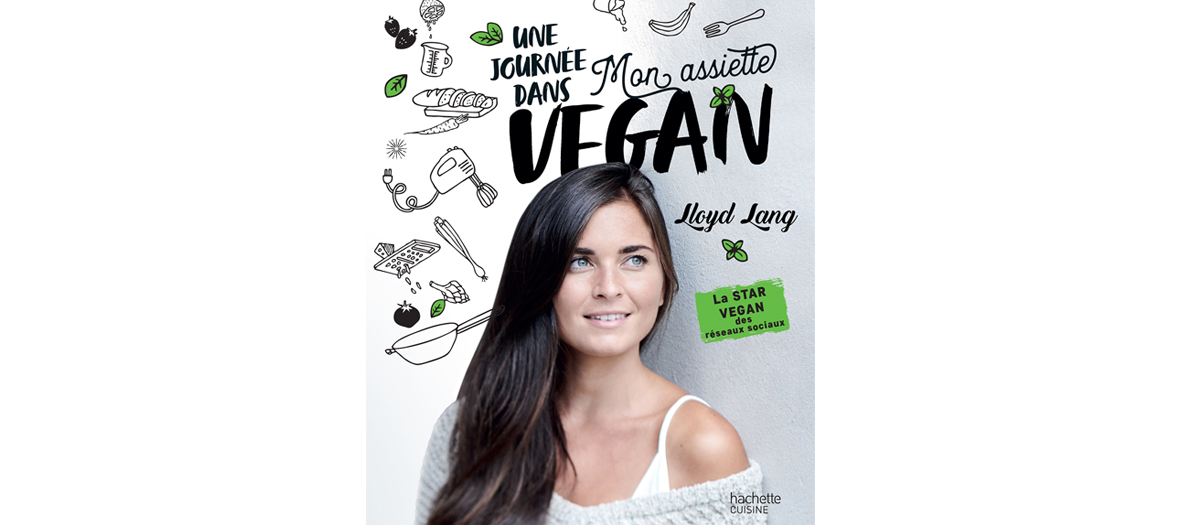 Extract from the book Une jour dans mon assiette vegan, by Lloyd Lang , photographs: Nicolas Lobbestael, styling: Soizic Chomel, at Hachette Cuisine.
Also discover: the sublime spring rolls of Nathalie Nguyen .