© Guillaume Czerw
It's candlelight and even if it means being stuck at 6 p.m., invest in a good pan to sauté the pancakes at home. The best baker in Paris, Benoît Castel , gave us his exquisite recipe.

Recipe for about 20 pancakes.
In a salad bowl, combine the flour, sugar, salt, vanilla and orange and lemon zest.
Then gradually add the eggs, mix well to obtain a homogeneous preparation.
Heat 1/3 of the milk with the butter to melt it. When completely melted, add the rest of the milk and mix.
Gradually add the pancake batter and mix well. Mix if necessary.
Grease a pancake pan . Cook a small ladle of batter each time for each pancake.
Serve warm with vanilla sugar . For more flavors, prepare this appliance at least the day before and reserve it in the refrigerator.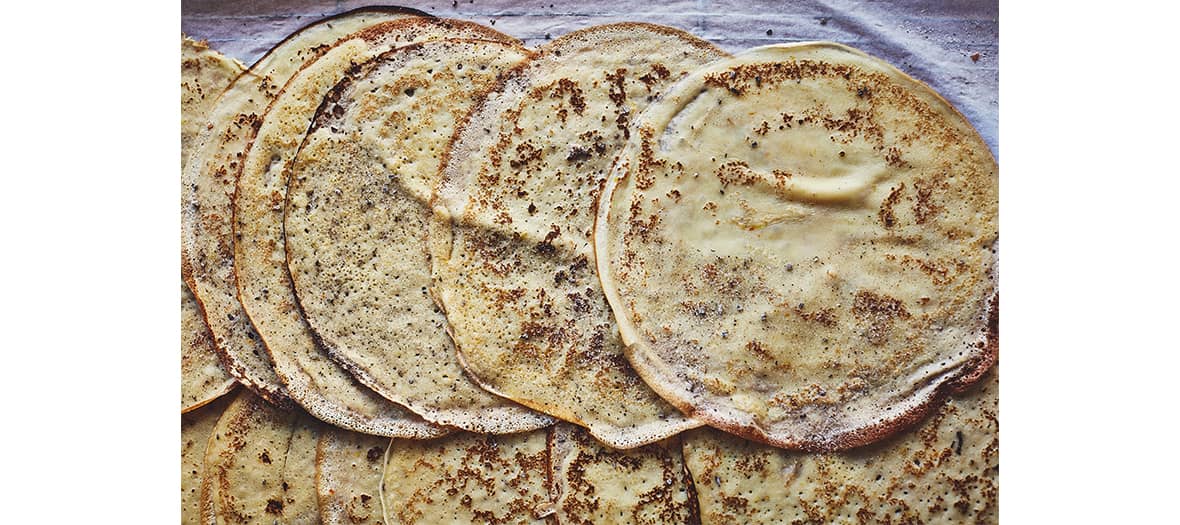 Also find out how to make delicious pancakes with orange blossom and pornfood pancakes for candlelight