Comfortable, practical, stylish, the sneaker has conquered the Parisian sidewalks in record time. Sneakers 1 – stiletto 0. This must-go new small concept-store in the Batignolles area is dedicated to culture street style and sneakers that (really) stand out from your run-of-the mill trainers. Niche brands, rarities, exclusive collaborations, Anaïs (ex Do it girl) and Jean-Phi have targeted hot models you don't see everywhere. Good news for collectors…
On the wall, emblematic labels (Adidas, Le Coq Sportif, Puma, Reebok) are side-by-side with the most confidential names such as Italian equipment maker Diadora, the Finn Karhu of the eco-friendly  label Veja. Big success for the Saucony pairs. Founded in 1898 in Boston, one of the oldest brands in this area is the big fave of inside-trackers. Their colourful pieces are really in keeping with the times. And with these marvels on your footsies, your will be totally respected!
To complete the look, T-shirts with logo, joggings, hoodies (Hummel, Fila, Kulte...). To be noted, the  highly trendy « coolab » with True Vision (TRVSN) and other surprises coming up.
We like : the friendly ambiance and the « at home » spirit. The couple, native from Ajaccio, Corsica, always have fresh beer and soda on ice for happy hour.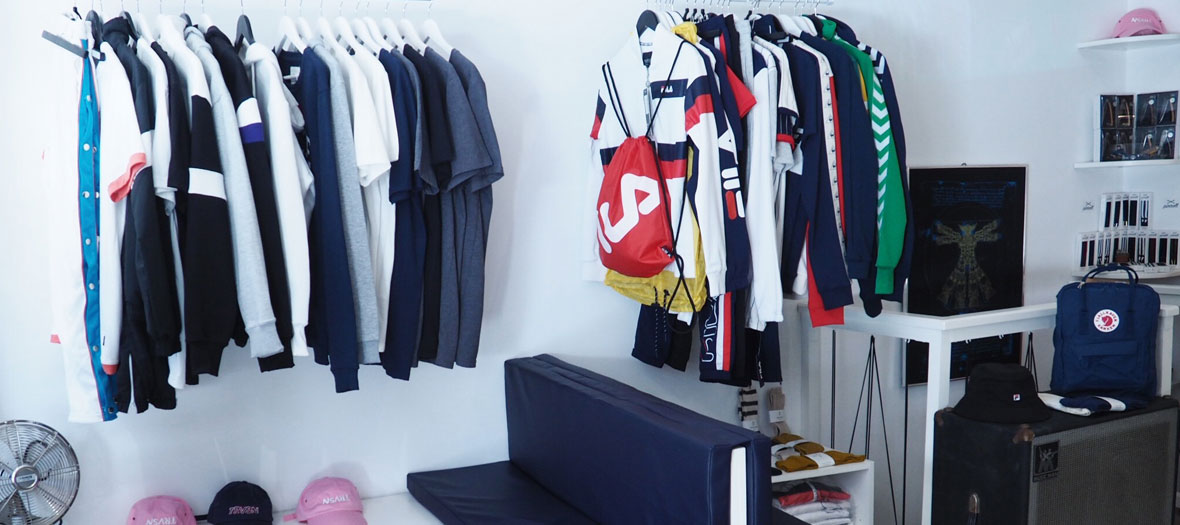 Open Tuesday to Sunday from 11am to 8pm.
Also discover Sneakers & Chill, the customisation workshop for sneakers.