All three doomed to promote a certain idea of slow fashion , these addresses have the gift of resuscitating the most damaged sneakers that we nevertheless refuse to throw away. Better still, Sneakers & Chill , Galoche & Patin and Sneakers ID offer to embellish your favorite pairs, going so far as to pimp them from the upper to the lace, from simple basic cleaning to the most elaborate design.
The most created: Sneakers & Chill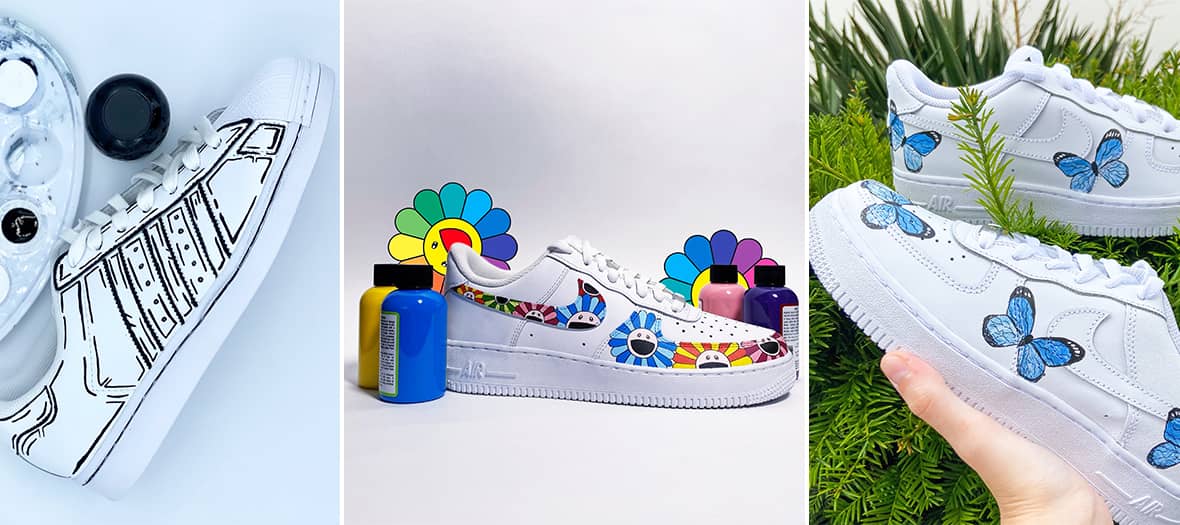 On the Montorgueil side, Sneakers & Chill is now a benchmark with a pressing side to clean and renovate, as well as a " studio " side where artists offer their creations from a catalog, like a tattoo artist from the basketball. Out of inspiration, we also like the possibility of directly buying a pair of Stan Smith , Balzer or Air Force 1 decorated in a work of art mode in the store or from the eshop (from 120 to 405 €).
Price: € 24,90 cleaning, recoloring 44,90 €, déjaunissement soles UV treatment 29,90 €. Customization from 70 €.
Deadlines: depending on the work to be done and if you bring the pair directly to the store, allow between one and five days for cleaning. A flash drawing can be done during the day, if it is complex, count between a week and 15 days.
78 rue d'Aboukir, Paris 2nd. All the information on sneakersandchill.com or on 01 42 61 96 78
The most chic: Galoche & Patin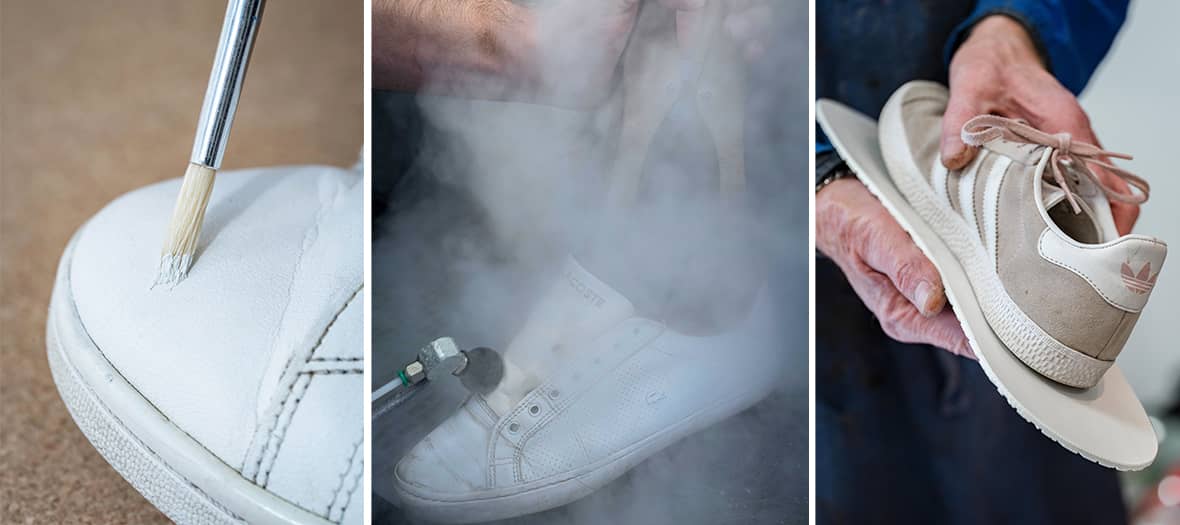 Parisiennes entrust their experienced shoemakers with their Louboutins like precious moccasins. But the Galoche & Patin online concierge service also specializes in cleaning sneakers using a professional steam machine.
Better: the team travels to home or to the office with a time slot of 1h30 between 8h and 20h to collect and bring back the pairs. Change of laces (you can choose a color), de-yellowing of the soles, complete maintenance, eco-responsible ozone sanitation, change of the insole, waxing… Everything is included in the package.
Prices: Full cleaning fee 35 €. From 70 € for a complete resoling. Concierge service € 10, available from 60 €.
Deadlines: work carried out in 2 to 5 working days.
All the information on galocheetpatin.fr
The Bling: Sneakers ID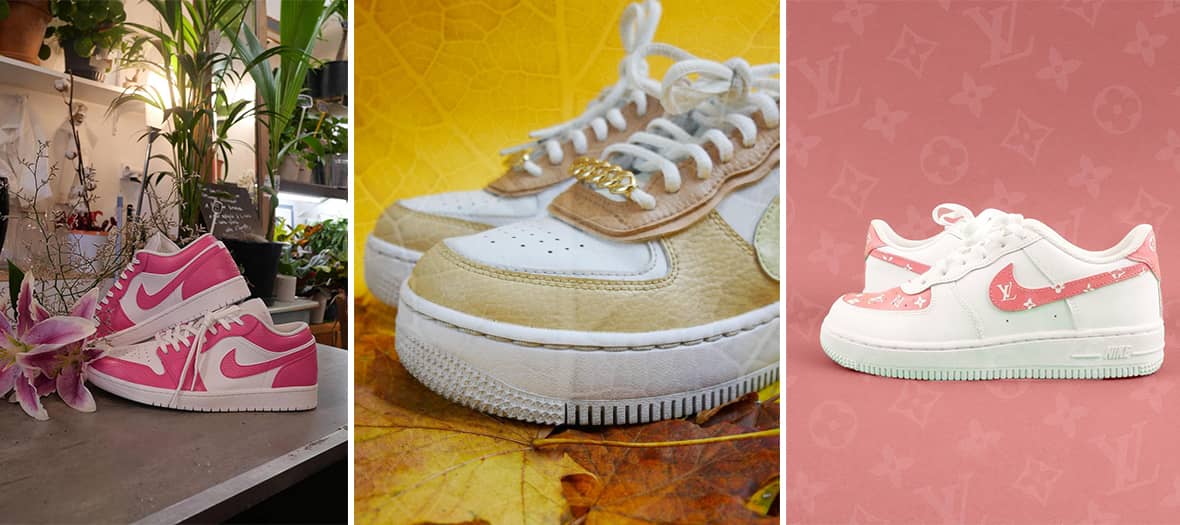 Led by a cheerful boutique team in the 17th arrondissement, the family brand Sneakers ID repairs damaged or badly worn sneakers and cleans them from top to bottom, by hand: total re-pigmentation, yellowing, sewing, sole ... Better still: the possibility add a small customization (date, first name, symbol, short sentence…) or even color it entirely, add crackle effects, small Vuitton / Chanel / Dior logos or flowers.
Prices: € 29.99 for basic customization, on estimate for more complicated desires. Cleaning packages € 19.99, € 29.99 or € 37.99. Free delivery from 3 pairs. Catering from € 9.99 to € 69.99.
Deadlines: for a cleaning count 3 to 5 working days from the day of removal. Customization between 10 and 15 working days.
54 rue Guy Môquet, Paris 17th. All information on sneakers-id.fr or on 01 55 32 00 88
And also…
L'Atelier de la Basket , Maison Sneakers , Custom Sneakers .
Also discover the new essentials of Parisian lingerie and American retro studio, the store of vintage pieces that fashionistas are obsessed with.