This is the long-awaited serial event of this early summer. Season 2 Big Little Lies, the show HBO denies the casting, tumbling on the screens. After the shock of the first multi-award winning season (8 Emmy Awards and 4 Golden Globes who says better?), What does this sequel to the mysterious trailer have in store? The answer here.
Previously in Big Little Lies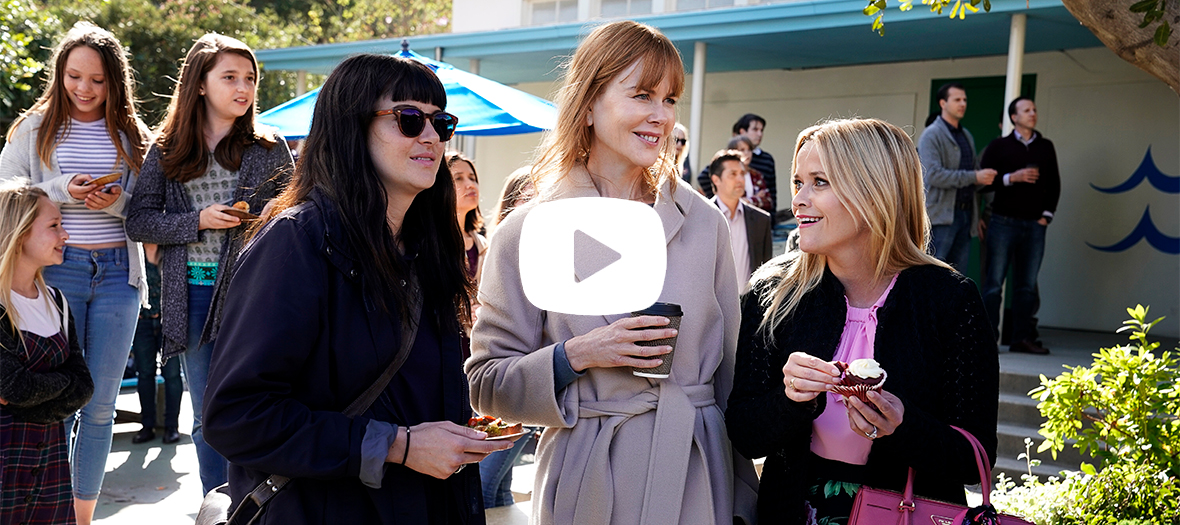 Damned , did you miss season 1? Don't panic, we'll give you a summary. Inspired by the cult thriller Small Secrets, Big Lies by Liane Moriarty, the series takes us to Monterey, an upscale city on the California coast. Initially rivals, five mothers find themselves united by a terrible secret: the murder of Celeste's violent husband on the evening of the school costume ball. Who did it? No spoiler, we let you savor the suspense. For info: season 1 is available in full on OCS for the catch-up session.
Back to Monterey
A summer has passed. It's back to school for the ultra rich in Monterey. Celeste, Madeline, Renata, Bonnie and Jane (aka Nicole Kidman, Reese Witherspoon, Laura Dern, Zoë Kravitz and Shailene Woodley … sorry) got back on track with their lives. Like nothing ever happened. At least in appearance. Because the fatal night of crime is in everyone's mind. Paranoia sets in and the weight of guilt gnaws at consciousness. So when Mary Louise, Celeste's stepmother ( Meryl Streep , cherry on the cast: formidable as usual ) arrives in town to discover the truth about the circumstances of her son's death, it's the grain of sand that makes derail the whole small community ...
The weight of secrets
Secrets and lies are always at the heart of this second season which digs a little deeper into the furrow of the family divide and the intimate drama. In the architect-designed villas overlooking the ocean, the wounds are alive. Celeste is plagued by incessant nightmares, Bonnie is walled up in silence, Renata's career is ruined and even the intrepid Maddie falters, consumed with remorse ... In short, nothing is going any more for the " Monterey Five ". Will they be close enough to face rumors and save appearances?
Verdict
The sublime production signed Andrea Arnold (who succeeds Jean-Marc Vallée for this new opus), the brilliant writing of David E. Kelley , the sets and the magnetic soundtrack… In short, this feverish and powerful epilogue is a huge success not to be missed. especially not to miss.
Rediscover all the info on season 1 of Big Little Lies and Fly, the series about a sex addict in her thirties .
Big Little Lies, Season 2. Monday, June 10 on OCS