Jonathan Cohen is creating the back-to-school sensation with The Flame , a twisting Bachelor parody inspired by the American series Burning Love , produced by Ben Stiller and starring Jennifer Aniston , Adam Brody and Kristen Bell .
His suitors in the French version? Florence Foresti , Géraldine Nakache , Adèle Exarchopoulos , Leïla Bekhti , Camille Chamoux and Ana Girardot . In short: THE series to be automatically bingewatched from October 12 on Canal + .
Known initially for his character of Serge Le Mytho , Jonathan Cohen saw the big picture for his highly anticipated series. He first surrounded himself with all the most bankable actors of the moment: Vincent Dedienne as the presenter of the show, Pierre Niney as a phony psychologist, François Civil as a farmer, Gilles Lellouche as a former Bachelor candidate ...
But the highlight of the show (and it's nice to see so many women in a series), it's definitely the most cheerful skewer since The actresses ball . Who will succeed in conquering the handsome Marc? Doria Tillier aka madame pleurniche, Ana Girardot the perfect miss that Marc takes in the flu, Florence Foresti blindly, Adèle Exarchopoulos to whom we have grafted a monkey's heart (and who suddenly climbs the walls), Laure Calamy the super catho or Celine Sallette again homeless. The answer to the last episode ...
A fierce criticism of television
Spirit? Sixtieth degree humor that cuts a suit for M6 / TF1 culture and denounces productions that encourage candidates to go beyond all limits of decency (we think of Milgram's experience on submission to authority) , the unhealthy obsession with celebrity but above all a hyper macho and sexualized television through totally archaic representations.
The series thus brilliantly unzips all the paradoxes of reality TV and politically correct falsehood where sex is omnipresent but where we permanently blur the apparent sex of Camille Chamoux (the nympho beautician who lives almost naked in the roommate ') ), but also the quota policy with the presence of characters eliminated in advance for good looks: an old lady, a disabled, a pregnant woman who hides it, a lesbian and a woman of color.
Long live the clichés to be knocked out, starting with the heteronormous male attracted by the tranny of the band and the trophy woman embodied by the character of Adèle Exarchopoulos - who only stands out thanks to his big cap, not to mention the racist fixettes of 'a white man who dreams of exoticism in his bed. A sub-text to decrypt live ...
La Flamme , October 12 on Canal + and in replay on myCANAL .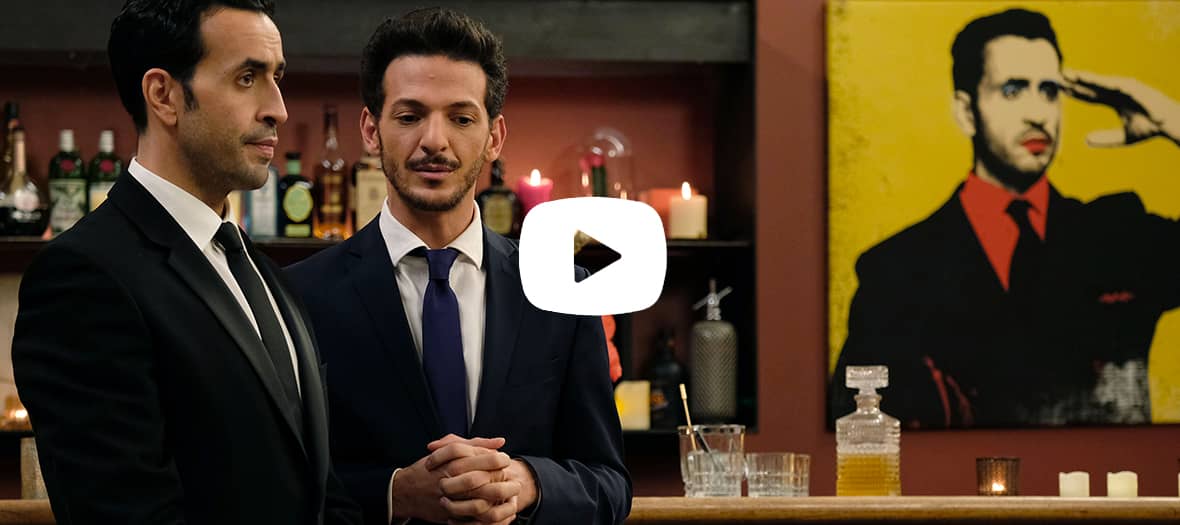 Also discover the new series that everyone is talking about and the shows to book urgently .