Michel Bussi is the writer everyone is talking about. So when his novel-event Un avion sans elle is adapted on the small screen with Pénélope-Rose Lévèque and Bruno Solo , we're already hooked .
Pitch binge-watching compatible
It's the story of a stylish young Parisian like you and me who finds herself in the middle of a thriller. A girl power plot that makes you addicted !
Go back. The series begins in 1977 , around a gang of drugged hippies who talk about life at Mont Terrible , in the Vosges . Everything is fine, until a plane crashes right next to their camp.
Amidst the dead bodies , a baby screams. A highly publicized miracle at the time that leaves no one indifferent. Little Emilie , Lili for close friends, finds herself in the middle of a trial between two families who swear to see their little girl there .
See you twenty years later in the life of this young woman with a singular destiny . The hot musician is completely devastated when her grandmother's new husband calls her and questions everything. What really happened that night in 1977 ?
A thriller doped with glam '
The intrigue keeps us going! Who has an interest in the truth remains hidden? Why was Lili's grandfather by marriage murdered? Michel Bussi confirms: " Very clearly, the series plays more the card of the thriller than the novel ". There is frankly no time to be bored.
To top it off, Lili's ultra Parisian life ensures a very contemporary setting: roommate with her best friend, drenched nights in bars , hyper- fusional relationships with her brother … She is a bit like us, even if everything what she believed in is completely upset overnight.
If she and her sexy brother aren't really from the same parentage , will they finally succumb to their mutual attraction ? To be continued ...
A generation of furiously stylish actors

And if we can't keep still, it's because the sublime Pénélope-Rose Lévèque ( Fais pas ci, faire pas ça ), who plays Lili and plays a revelation role, is breathtaking in a game that is both intense. and super natural .
The cast is boosted by the presence of Bruno Solo who gives an extraordinary depth to his role of the cop who plays a double game between spy and lover .
This is without forgetting Yaniss Lespert , the heroine's brother and who is also known for having played Christophe Lepic for years in Fais pas ci, faire pas ça , and more recently in a series on France 2 .
Verdict?
We are under the spell of this mini-series in 4 episodes which has everything to be all the rage . An ultra well-crafted and a little provocative plot whose outcome is as unexpected as it is coherent . A stunning setting with majestic shots on the Vosges slopes of Mont Terrible. And a very personal style for this adaptation which has nothing to envy to the novel-event from which it is drawn. G is going to rage, you are told!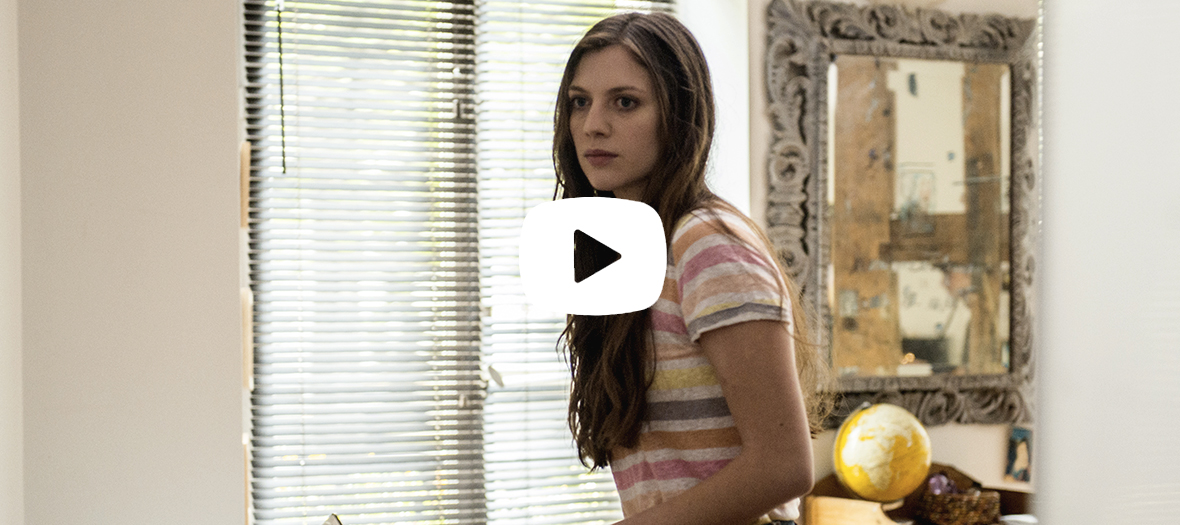 A plane without her by Jean-Marc Rudnicki, a 4x52-minute mini-series from March 26 at 9 p.m. on M6 and available in replay on M6 replay .


Also discover The docu that everyone is talking about and Patrick Melrose: bad trip among the aristos brit ' .