Among the wowest openings of this new school year, it is impossible not to stop at the inauguration of the extraordinary Cinq Mondes spa a few steps from the Pont-Neuf on rue de Rivoli.

Fans of the historic Square Louis Jouvet spa who were waiting months on the waiting list for a treatment will be able to rush to the new address signed Cinq Mondes.
The dream spa of Parisiennes à la Samaritaine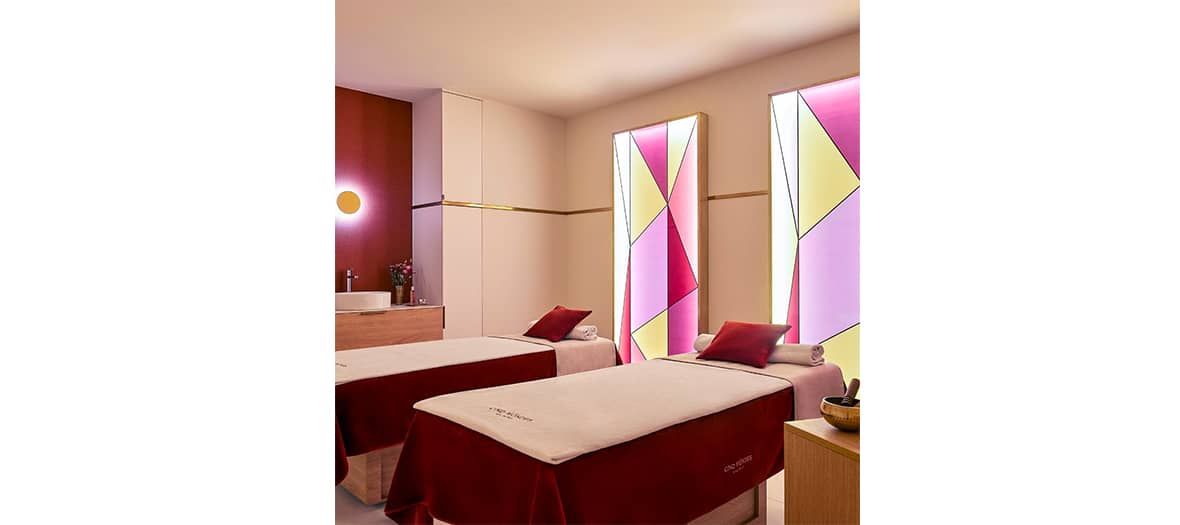 A spa in a department store? A priori, nothing very exciting. The brand defies the laws of the genre with a spectacular, bright and peaceful place, which will make you immediately cut off from the urban frenzy. The appointment is made on the ground floor, in the heart of the beauty area ...
A true holistic bubble extending over 400 m², this new spa, which opens onto a hyper-vegetated patio, is the promise of absolute disconnection, in a sustainable setting designed by the brilliant studio Suprem Architectures .
In total: 7 luxurious treatment rooms, a hammam and a space to relax bathed in soft light and of course a corner where you can find all the addicting best-sellers of the ultra-premium brand created by Jean-Louis Poiroux and Nathalie Bouchon, inspired by traditional rituals from around the world ( Ayurveda , Chinese medicine, etc.).
Great ritual of Okinawa: the signature treatment to try absolutely
Among the hot spa card, it's impossible not to give special mention to the 20-minute express treatments (62 €) for speed Parisiennes: massage , reflexology , radiance ...
But the signature treatment of the place to be absolutely tested for a sublime complexion and a real boost of youth, is the exclusive Rituel d'Okinawa treatment (€ 124, 50 minutes).
On the program of this protocol: a Kobido massage, a real natural lifting of the face which, with 50 effective and targeted gestures and the geto extract with regenerating properties, awakens the circulation and stimulates the production of elastin and collagen. Combined with an Amma back massage that boosts key energy areas of the back, this 50-minute treatment revitalizes the entire body and promises plumped skin, cleansed of all impurities.
The extra thing? A spa open until 8 p.m., even on Sundays. Ideal to treat yourself to a cocooning break out of time.
Also discover: Maison Alaena, the new spa coffee shop perched on a roof in the 10th arrondissement.