The winter blues syndrome lurks… Extra pounds, capricious sleep, a small face, the grayness and the gloomy atmosphere have got the better of your energy and your morale? Phew! Do It In Paris has unearthed a unique miracle treatment to relieve stress, chase away spleen and regain all its punch.
Be careful, there is a high risk of addiction: this fabulous spleen remover , the perfect remedy for melancholy, risks becoming the obsession of stressed Parisians. A little luxury to afford with your eyes closed.
A highly addictive massage at Chi, the Spa at Shangri-La Paris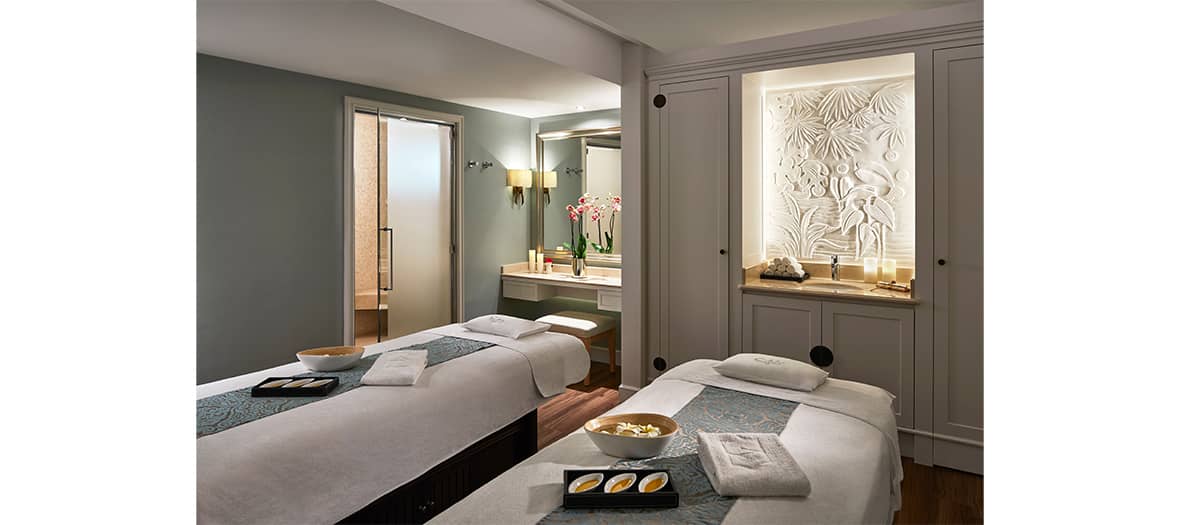 Nestled in the most elegant palace in the 16th arrondissement in the former private mansion of Roland Bonaparte, the Chi , spa at Shangri-la Paris , turns out to be a real cocoon sheltered from the tumults of Parisian life.
It is the first spa to offer a unique anti-anxiety massage with CBD , cannabis extract , a mixture of Western and Asian techniques and an organic sesame oil with CBD from the tricolor brand Fresh Body Green Mind , specially designed for the place.
Its magical effects? Balance body and mind simultaneously! This holistic treatment will both provide an immediate effect of physical relaxation combined with a total psychic letting go thanks to the infusion of this hemp molecule on the skin.

After an hour of maneuvers more or less supported on demand, the therapeutic power has proved its worth. Morale is high, tensions have been resolved and the promise of a good night's sleep.
The must ? Combine your massage with a half-day access to the spa to chill by the extraordinary swimming pool, do your laps, a bit of sport and enjoy the hammam and sauna to perfect the soaring effect of the treatment.
Holistic CBD massage : € 240. 75 € access to the spa for the half-day.
Open every day from 9 a.m. to 9 p.m.
Also discover the best hammam and sauna in Paris and 3 new palace spa to test urgently
Shangri-La Paris