These old rituals like the world, 100% detoxifying, prove to be the best beauty treatments to remove fatigue, eliminate excess and clean the inside of the body: liver, kidneys, back uptight ... Anything goes.
The key: a good moment of relaxation with friends to boost circulation and regain a smooth complexion, rosy cheeks and a dapper face like never before. Tour of the best Parisian addresses.
Belleyme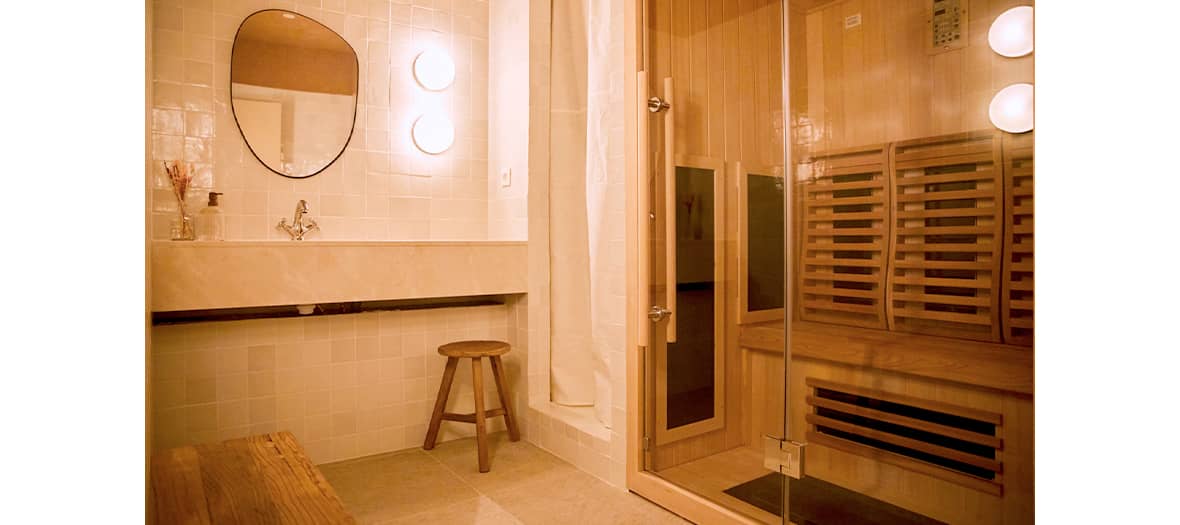 It is the first café / sauna installed in the Marais! At first glance, an adorable Parisian coffee shop opened by Carla Haddou , passionate about holistics. Except that behind the bar, a velvet curtain hides two ultra-chic infrared sauna cabins (solo or duo) designed as mini-spas with shower, beauty products and hairdryer to make yourself beautiful in stride. Ideal for a healthy mini-break with a 40-minute session.
We like: perfecting the visit in the fabulous decor of the café created by Studio Haddou-Dufourcq , where we chill with friends around a vegan brownie and a matcha latte made with vegetable milk.
Belleyme , open Tuesday to Friday from 10:30 a.m. to 7 p.m., and Saturdays and Sundays from 10 a.m. to 6.30 p.m. Closed on Mondays.
8 rue Charles-François Dupuis, Paris 3rd
© Valentin Le Cron
Madame Rêve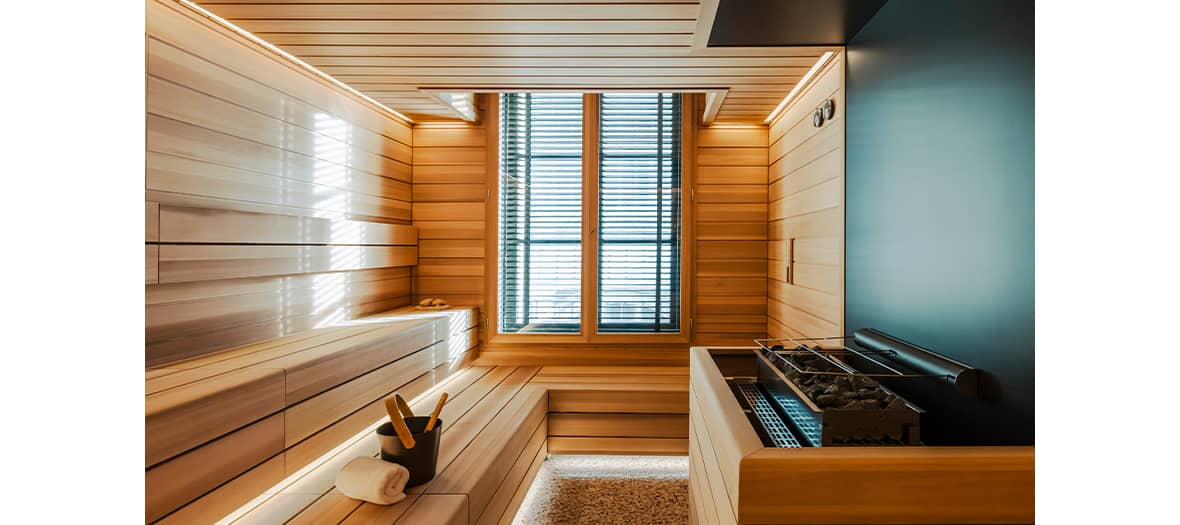 This is the luxury hotel everyone is talking about, a crazy, green and avant-garde project launched by Laurent Taieb in the heart of the former Louvre post office with rooms with spectacular views, a lunar rooftop and a bar press the Tout-Paris. Madame Rêve also hides an absolutely divine well-being space on the first floor of the building, in partnership with the product brand KOS Paris and equipped with a huge sauna , lit by daylight and accessible to external guests of the hotel who book a treatment or a massage (180 €).
We like: treat yourself to a real little 5-star luxury with the extraordinary facial protocols of the ultra-sharp KOS label such as Madame Brille (170 €) which, coupled with a sauna, promises 5 years less upon release.
Madame Rêve , open every day from 12 p.m. to 8 p.m.
48 rue du Louvres, Paris 1st
Les Bains du Marais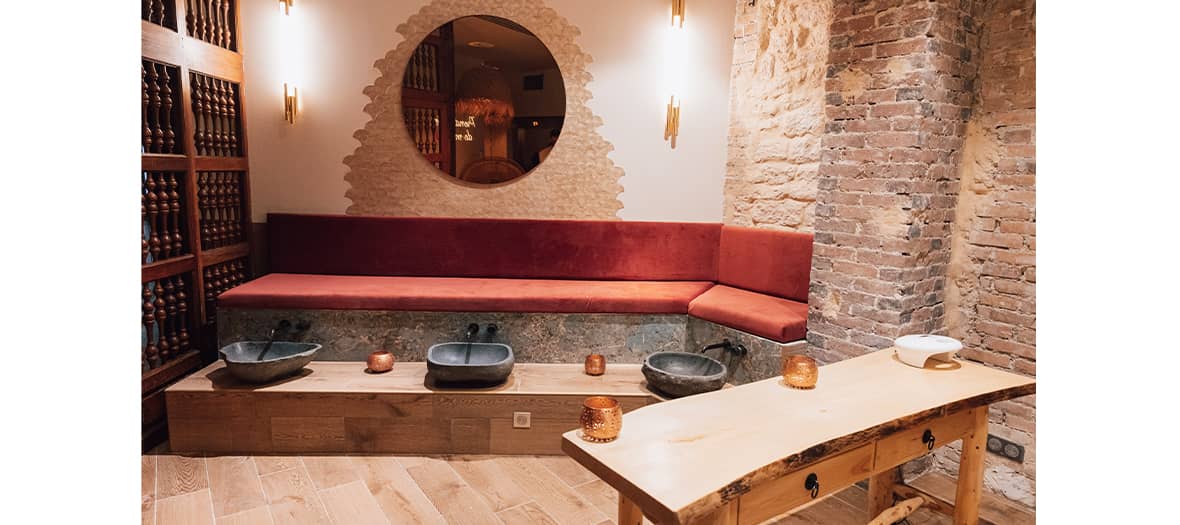 Breaking news! Very beautiful, brand new, the legendary spa in the Marais (acquired by Lieux d'Emotions) has moved to Le Sentier. This gives 500 m² dedicated to well-being between hammams with hot and lukewarm rooms in a furiously 1001 nights atmosphere, black soap exfoliation rituals, waxing, ancestral massages with oils, Dermatologica treatment rooms.
We like: the opening in January of a Mediterranean restaurant to combine its hammam with a weekend brunch with friends.
Les Bains du Marais , open every day from 10 a.m. to 10 p.m.
14 rue Saint Fiacre, Paris 2nd
70 € entrance to the hammam with exfoliation included
Maison Alaéna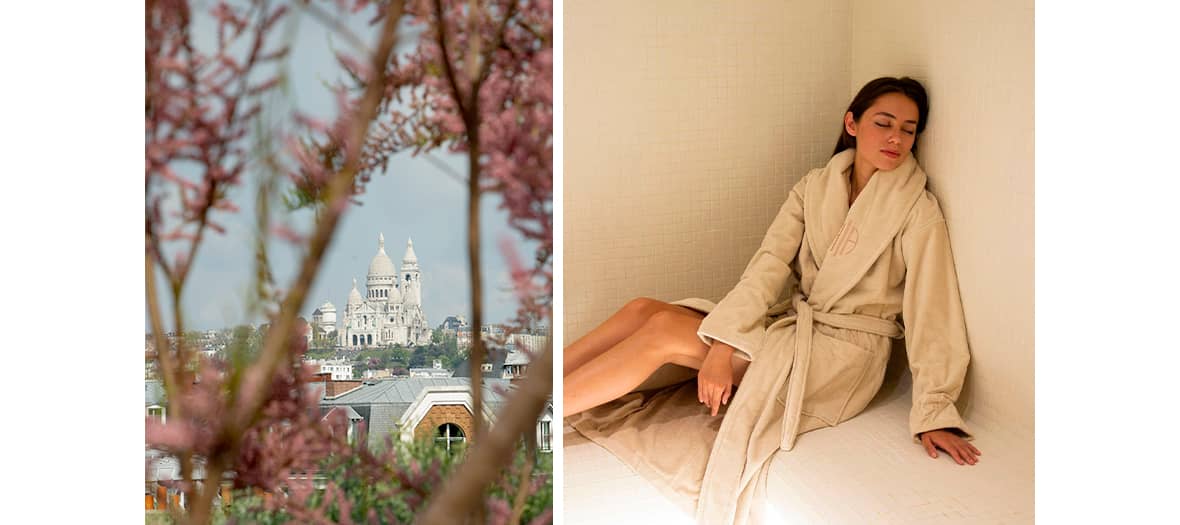 It is the most secret spa in Paris. And for good reason: only the left lift at 32 rue de Paradis leads to Maison Alaéna (formerly Ladda Spa). Seventh floor, a final door, a few steps to climb: you are in a wellness paradise, bathed in light with a spectacular view of Paris.
The first Parisian location opened by Alaena Cosmetics, this new generation spa reflects the holistic state of mind of this ultra-committed and cutting-edge organic label from the Basque Country. Not only can you provide one of their amazing treatments in the cabin (starting at € 85) but also treat yourself to urban breaks fully in their holistic approach such as yoga (€ 30) followed by a hammam ritual ( 25 €) in their luxurious cabin.
We like: perfecting the beauty break with a breakfast , a brunch or a snack in the heart of their extraordinary healthy coffee shop in front of the sunrise or a breathtaking sunset.
Maison Alaéna , open every day from 11 a.m. to 8 p.m.
32 rue de Paradis, Paris 10th
From € 30 single entry to the hammam
Oh My Cream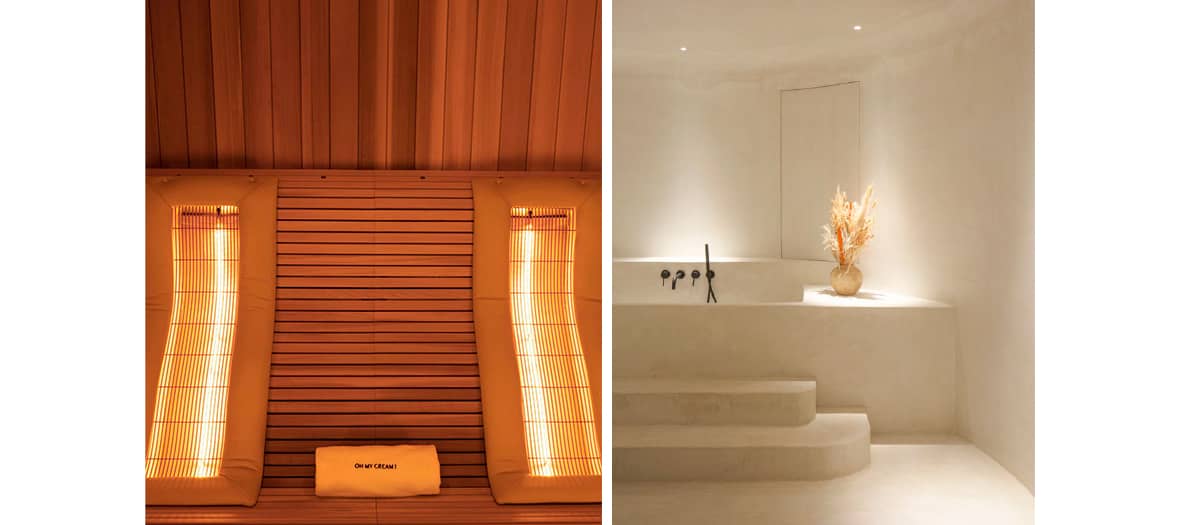 By opening a desirable Oh My Cream flagship on rue Montmartre, its founder Juliette Lévy Cohen imagined the 2.0 beauty institute that sticks to the new green desires and the healthy lifestyle of contemporary Parisians. It includes not only all its clean stars products but also a state-of-the- art infrared sauna to be done with your BFF.
Its high added value? It allows you to fully release toxins from the balloons at 80 ° before enjoying this hyper elegant private cabin with shower and all the Oh My Cream products to test galore.
We like: trying out the best of new beauty tech , like the girls from Los Angeles ...
Flagship Oh My Cream , open Monday to Saturday 10:30 a.m. to 7:30 p.m. and Sunday 12:30 p.m. to 6:30 p.m.
78 rue Montmartre, Paris 2nd
© Manon Riff-Sbrugnera
Villa Thalgo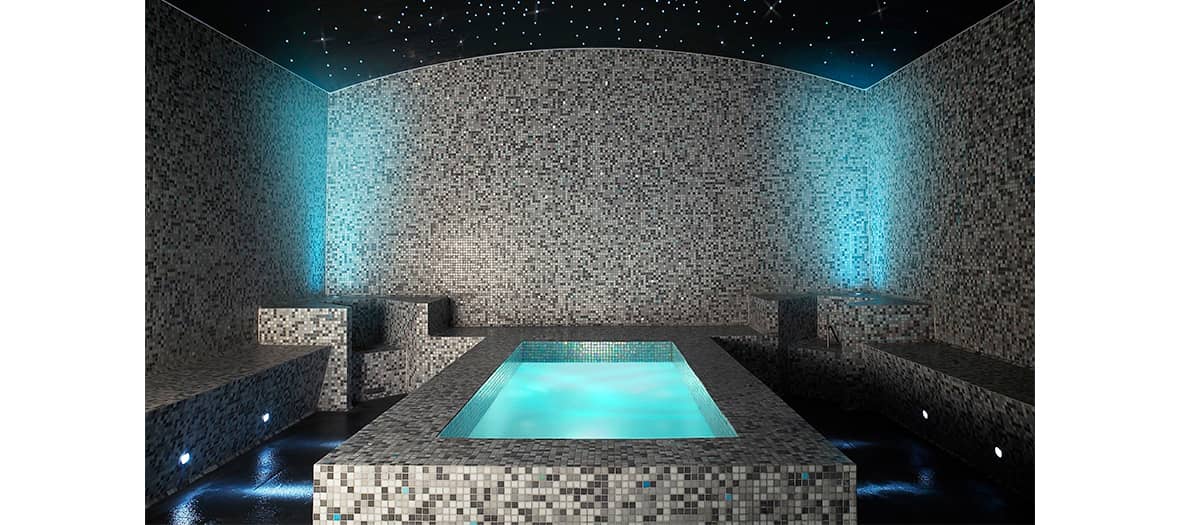 Dedicated to marine beauty , the Thalgo brand spa is one of the most exotic and unique places in the 16th arrondissement. In addition to star massages and signature treatments to try out, this splendid villa has a marine hammam (40 € per ½ hour session) which can be accessed without paying a high price. Its high added value? Combine the thousand-year-old benefits of the hammam and the sea: hot steam of mineral salts and invigorating negative ions, an atmosphere of iodine and sea spray ... In the heart of this magical setting, a pool of cool water soothes the legs.
We like: the possibility of infiltrating a furiously luxury place with a small budget .
Villa Thalgo , open Monday to Sunday from 10 a.m.
8 avenue Raymond Poincaré, Paris 16th
Le Tigre Chaillot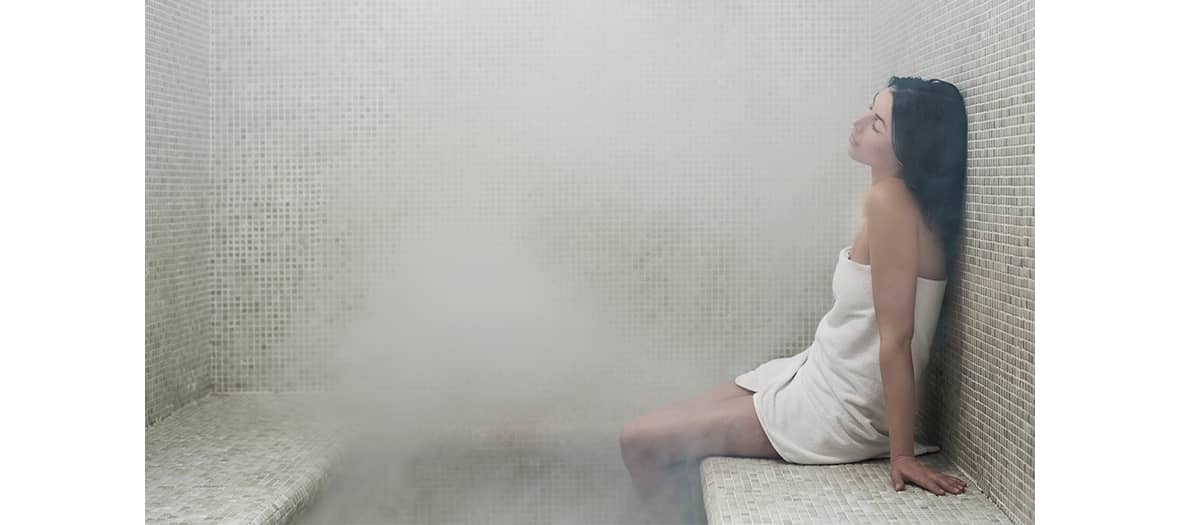 In addition to its ultra-cutting-edge yoga classes and its super Pilates , the most chic studio in Paris opened by Elodie Garamond in Chaillot hides in its locker room a hammam worthy of a palace to amplify detoxification.
We like: practice their hammam freely for any reservation of a yoga or Pilates class (28 € per class).
Tigre , open from 8 a.m. to 9 p.m. Monday to Friday, and from 9:30 a.m. to 7:30 p.m. on Saturdays and Sundays.
19 rue de Chaillot, Paris 16th
THE NUXE MONTORGUEIL SPA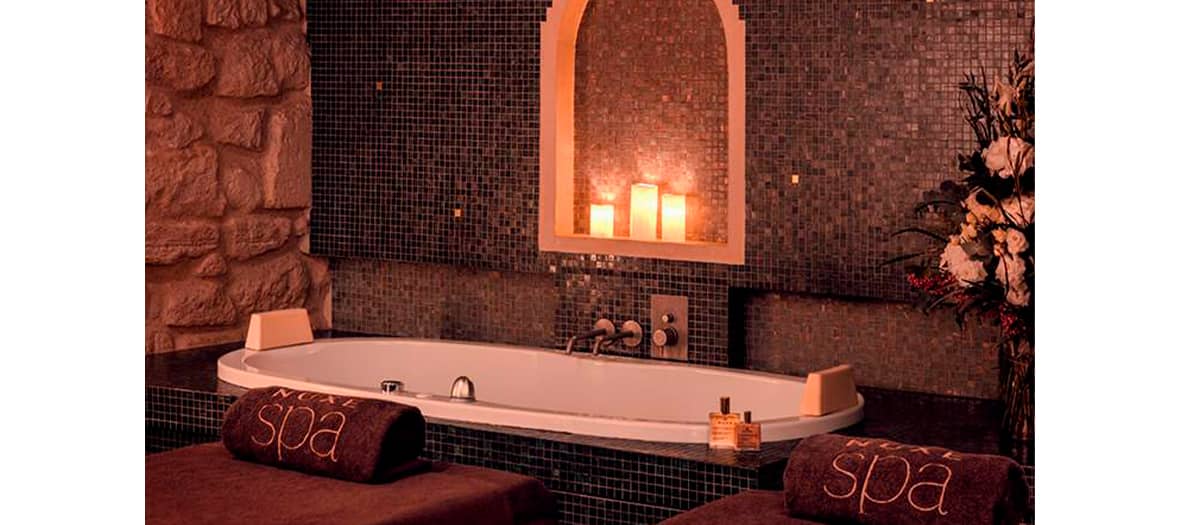 Installed in the vaults of Montorgueil in a former 17th century cellar, the first Parisian Nuxe spa has not aged a bit and has kept this crazy and chic charm which has earned it many times the award for " best spa " by the most prestigious prices… In addition to its massages and treatments , this meeting also offers a single sauna session (€ 35). Ideal for luxuriously purifying with dry heat as often as possible.
We like: compiling this detox ritual with half an hour of affusion shower (60 €) worthy of a deep massage and a scrub.
Spa Nuxe Montorgueil , 32 rue Montorgueil, Paris 1er. Open Monday to Friday 10 a.m. to 8:45 p.m., Saturday 9:30 a.m. to 7:30 p.m. and Sunday 11 a.m. to 7 p.m.
les cents ciels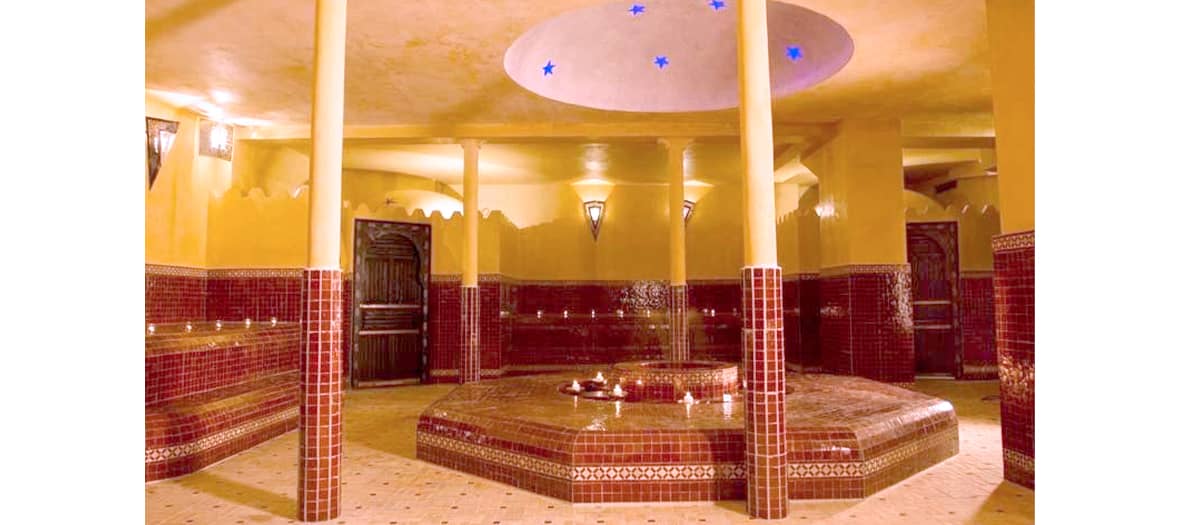 It is the furiously chic hammam in Boulogne, just like its little brother in the 11th district. This little corner of the East "just like in Marrakech " is a luxury break to absolutely treat yourself to in case of depression . Traditional hammam lit by candle, sauna , swimming pool …
We like: the super express massages (25 min at 55 €). In short: the perfect setting to revive your morale and treat yourself to a change of scenery on gray days.
Les Cent Ciels , open every day. 7 rue de Nemours, 75011 Paris and 46 bis avenue Edouard Vaillant, 92100 Boulogne Billancourt. From € 45 for access to the hammam, sauna and swimming pool
le centre tout naturellement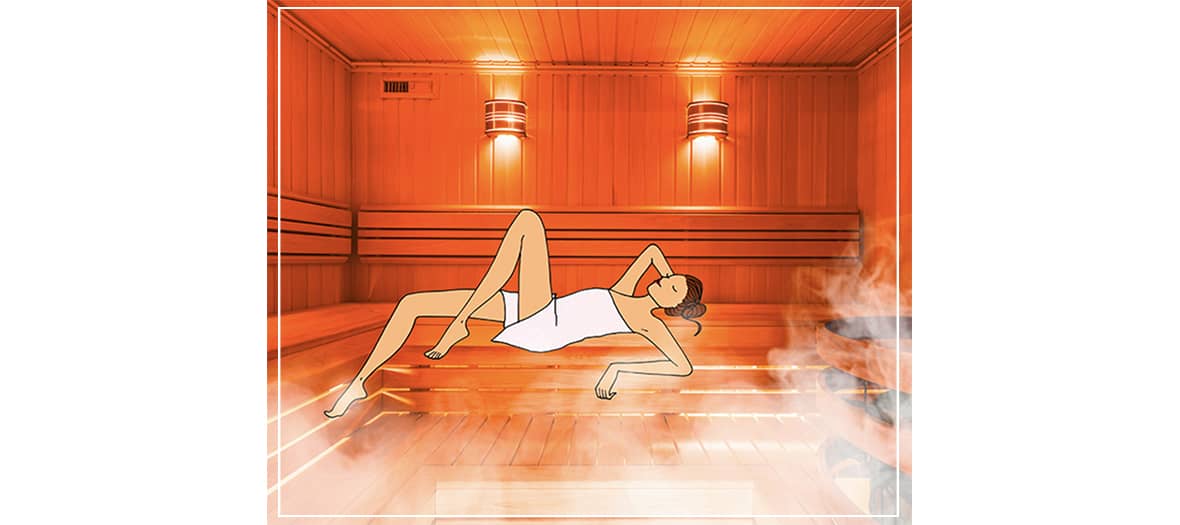 A real place dedicated to healthy living, everything is done here to reconcile urban life with good naturopathic practices. Starting with the sauna , experienced as a full-fledged detox ritual, practiced to the letter, as the Scandinavians recommend. The method: alternate 3 15-minute sessions in the 90 ° sauna, systematically followed by a cold shower and 15 minutes of rest in a dedicated room. We come out cleansed from the inside.
We like: the canon treatments also offered, such as reflexology , Tui Na or the wrap with essential oils .
The All Naturally Center open every day by appointment. 83 bis rue La Fayette, 75009 Paris. € 30 entry to the sauna.
O'Kari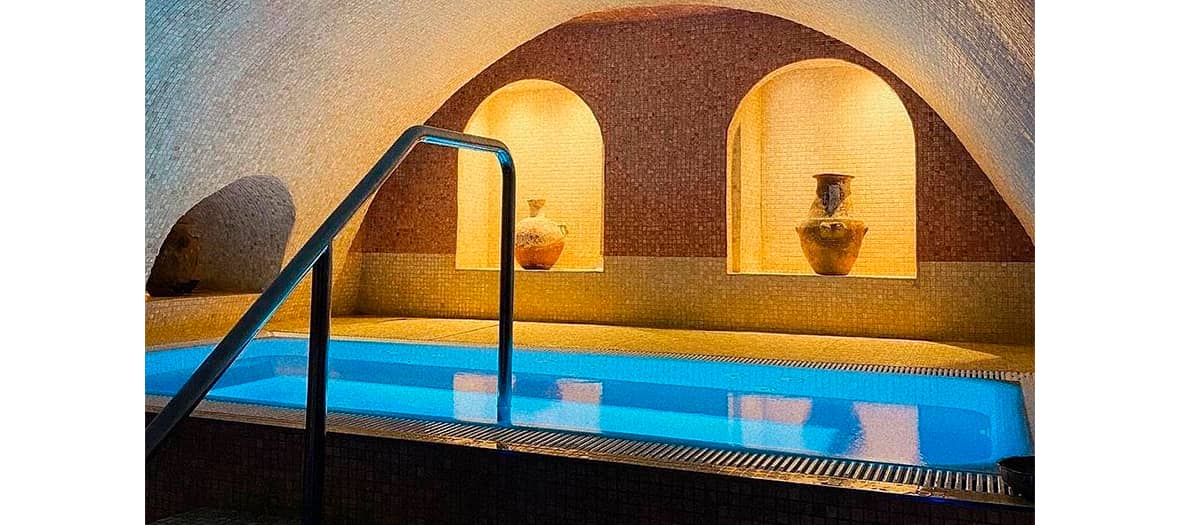 It is the nugget and luxury address that trendy Parisians dreamed of. A hammam , just better! This is the philosophy of its creator Karima Lasfar . To better describe her slow life "oasis " in Montorgueil , she explains: " When you go out, you find a great feeling of relaxation coupled with healthy fatigue ".
We like: the O'Kari 1 hour break at € 69 which includes a perfect skincare ritual. Eucalyptus steam bath, body exfoliation with black soap, natural exfoliation and soaping, shampoo and homemade lemonade.
O'Kari Monday to Saturday 10 a.m. to 8 p.m., closed Sunday. 22 rue Dussoubs, 75002 Paris.
From € 69 the discovery offer (bath, scrub, exfoliant, etc.)
Hammam Pasha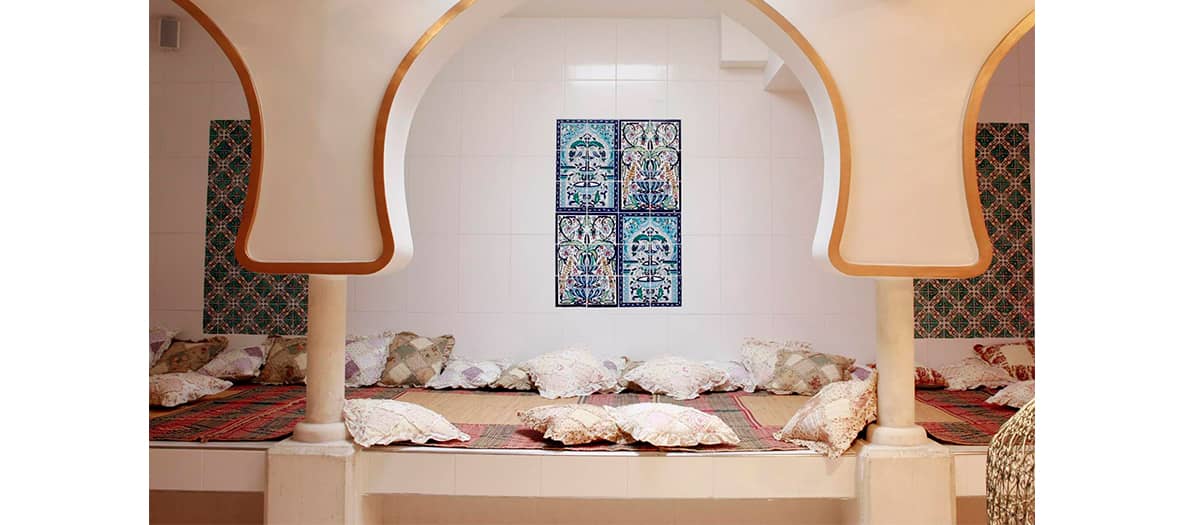 It has been a little paradise for girls on the left bank for more than 30 years. Entirely reserved for women and without an appointment, this ultra-chic "bath " in the 6th arrondissement is the perfect promise for a pretty glow regained after excess… The decor seems straight out of an oriental reverie with a traditional hammam.
We like to combine steam with lathering the orange blossom and wrap with fresh clay.
Hammam Pasha . Open every day without appointment. 17 rue Mayet, 75006 Paris. From € 35 entry to the hammam, € 25 massage, orange blossom wrap € 38 and clay wrap € 30.
Sultana de Saba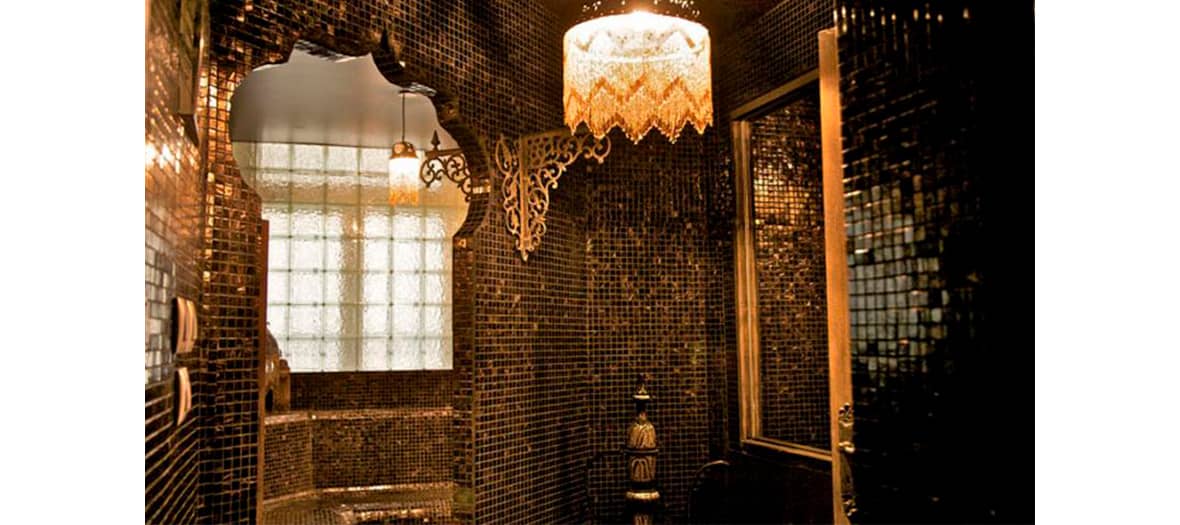 A true pioneer of the trendy hammam, we no longer mention the Sultane de Saba, the cult meeting place for Parisians in search of cocooning in Montorgueil, Victor Hugo or Vincennes . Scheherazade, get out of this body!
We like: the hair removal option and the nail bar to complete the beauty and girly break with girlfriends .
Sultane de Saba Exfoliation and hammam offer from € 55 by appointment
All institutes and timetables online
Also discover  3 new palace spas to try absolutely and the new products you absolutely must try