There really is no efficient detox without starting off with a good hammam session or a sauna. These rituals as old as the world itself, 100 % detoxifying, happen to be the best beauty treatments to eliminate excesses and cleanse Where to go for a good hammam or a chic sauna in Paris?the body from the inside: liver, complexion, kidneys, contracted back: they run the entire gamut… The key point: a nice moment of relaxation between gals to boost the blood flow and regain a smooth complexion, pink cheeks and a super pimped facial texture. Here are some of the top Parisian addresses.
The hammam at la Grande Mosquée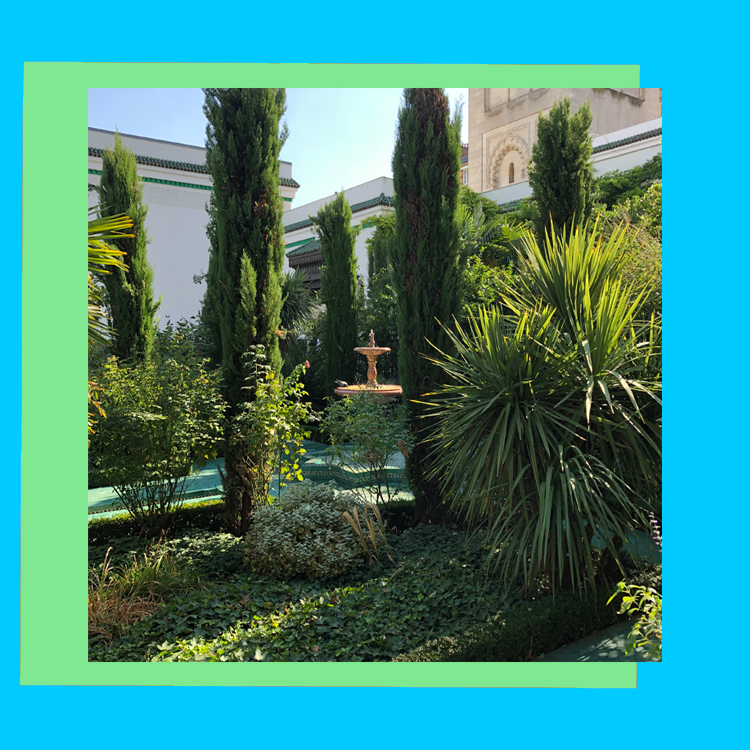 After several months of renovation, this true thousand and one nights venue has reopened the doors of its hammam for the greatest joy of its aficionadas. Exclusively reserved for women, this very popular bath house offers the services of a traditional hammam: adjoining rooms at different temperatures— warmer and warmer, very cold bath in which to dip… This place is not for those who like to be nice and quiet: here it gets pretty crowded, with an atmosphere worthy of Istanbul, clean but spartan changing rooms and lots of gals in the nude … Ideally, better to bring your towel, your own black soap and glove or buy them then and there. Scrubbing, sugar waxing and massage in option (€48 formula entrance-massage-black soap-scrubbing and Moroccan green tea).
We like: the impression of going off on a voyage. You can take advantage of visiting the splendid gardens of the mosque and enjoying a mint tea with pastries in their splendid restaurant.
Mosquée de Paris, 2 bis Place du Puits de l'Ermite, Paris 5th.
Open every day from 10am to 9pm. Entrance €20, €13 the 10-minute massage.
The Montorgueil Nuxe Spa
Installed under the vaults of Montorgueil in a former 17th century wine cellar, the first Parisian Nuxe spa has not taken a single wrinkle and has been able to maintain this incredible and chic charm that enabled it to be rewarded many times as "best spa"… In addition to its massages and treatments, this beauty rendezvous also offers single sauna sessions (€35). Ideal for a deluxe purification with dry heat as often as possible.
We like: compiling this detox ritual with half an hour of affusion shower (€60) worthy of a deep massage and scrubbing.
Spa Nuxe Montorgueil, 32 Rue Montorgueil, Paris 1st
Open Monday to Friday from 10am to 9pm, Saturday from 9h30am to 7:30pm and on Sunday starting at 11am.
Les cent ciels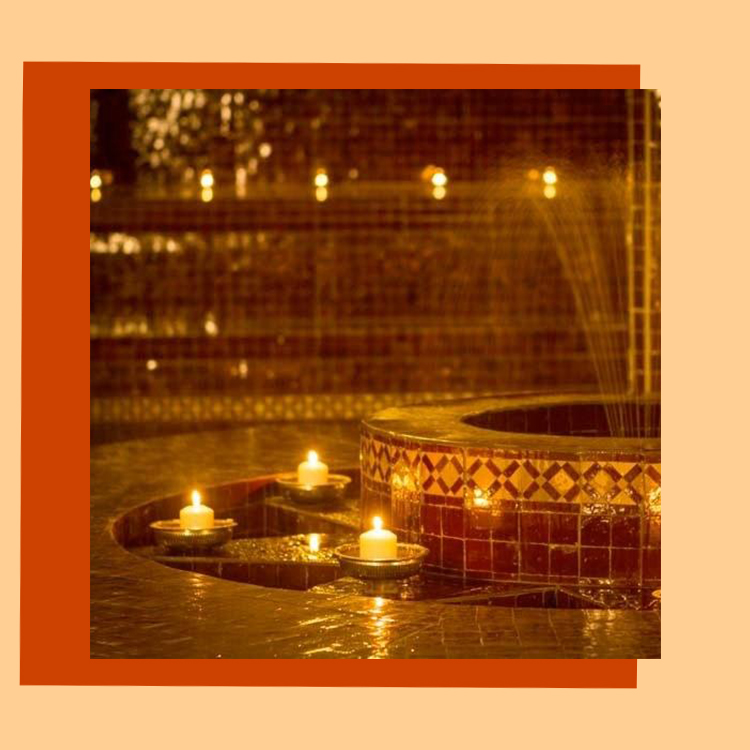 Kid brother of the furiously chic eponymous hammam in Boulogne, this small corner of the Oriental world happens to be a deluxe parenthesis that is an absolute must in case of serious blues. A traditional candle-lit hammam of 200 square meters: sauna, pool… Without forgetting the tea salon and the super express massages (25 min at €50). In short: the perfect setting to boost your morale and indulge in a change of scenery on a grey doldrums day.
We like: the late hours until 11pm during the week to give yourself a boost after a long work day.
Open every day.
7 Rue de Nemours, 75011 Paris
Starting at €40 for access to the hammam, sauna and pool.
Le centre naturellement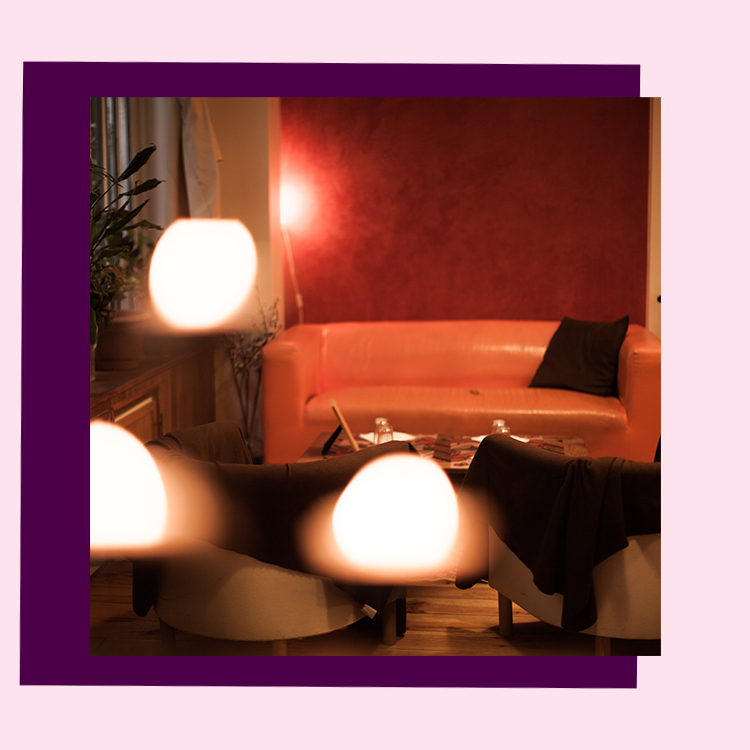 A true place dedicated to a healthy life, here everything is done to reconcile urban life with the good practices of naturopathy. Starting with the sauna, lived as a real detox ritual, carried out in full, as recommended by the Scandinavians. The method: alternating 3 sessions of 15 minutes in the sauna at 90°, systematically followed by a cold shower and 15 minutes of rest in a special room. One comes out totally cleansed from the inside.
We like: the other great treatments offered such as reflexology, Tui Na or essential oils wrapping.
Open every day.
83 bis Rue la Fayette, 75009 Paris
Starting at €25 for the entrance to the sauna.
Les Bains du Marais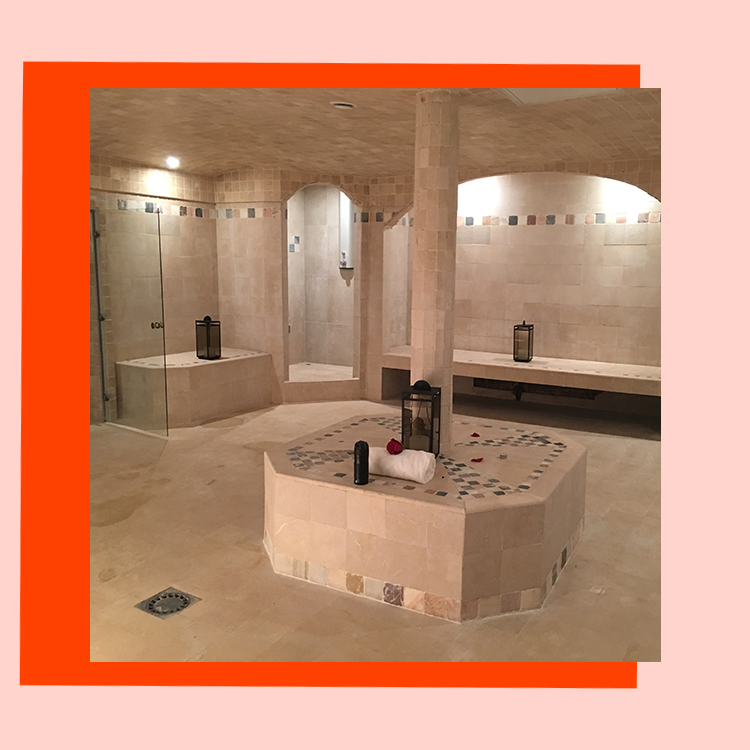 Sparkling new, the mythical spa of the Marais has undergone a beauty lifting: 70m² of traditional hammam in a furiously 1001 nights atmosphere with a hot and tepid room, all in a decor filled with niches and arches in sand and terracotta colours! The result is bluffing and cooler than ever, if one judges by the stars who come in incognito to this address and come out with a young girl's complexion.
We like: the wonderful Mediterranean restaurant right next door and the hair salon to come out pimped from head to foot.
More info on Les Bains du Marais
Open Sunday to Thursday from 10am to 10pm and on Friday and Saturday until 9pm.
33 Rue des Blancs Manteaux, 75004 Paris
€70 for the entrance to the Hammam with scrubbing included.
Ladda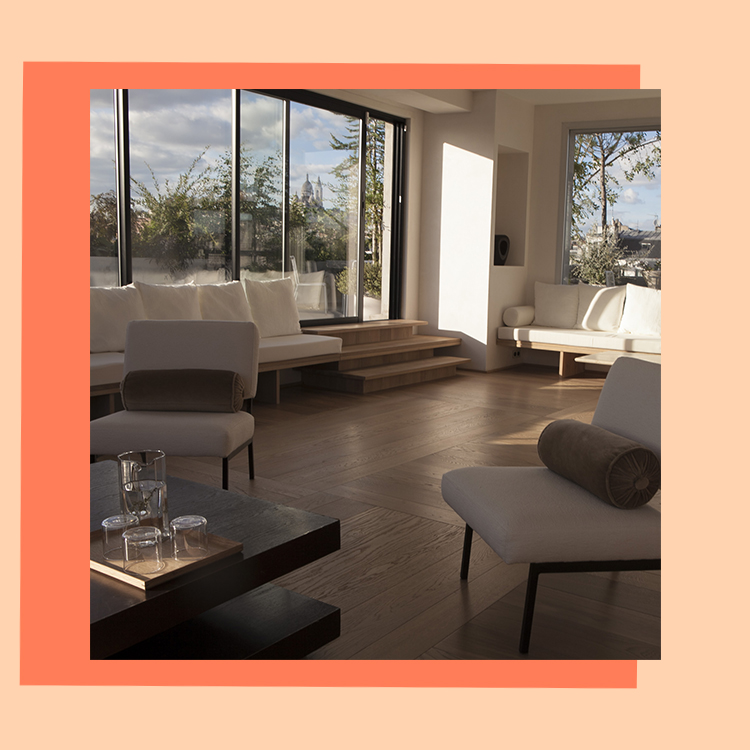 It's the most secret in Paris. And with reason: only the left side elevator leads to Ladda. Seventh floor, one last door, a few steps to climb. So, the walks are covered with white lime, natural and mineral. A hallway like an alcove leads to the six cabins, the hammam, a living room in cement with lush plants as well as a terrace looking out all over Paris that one can enjoy when the mild weather settles in. Total luxury.
We like: booking the customized massages of Ladda (€110), a real healer with golden hands, who realigns energies and treats small issues like no one else.
Open every day from 11am to 8pm.
32 Rue de Paradis, 75010 Paris
Starting at €30 for the simple entrance to the hammam.
Le Tigre Marais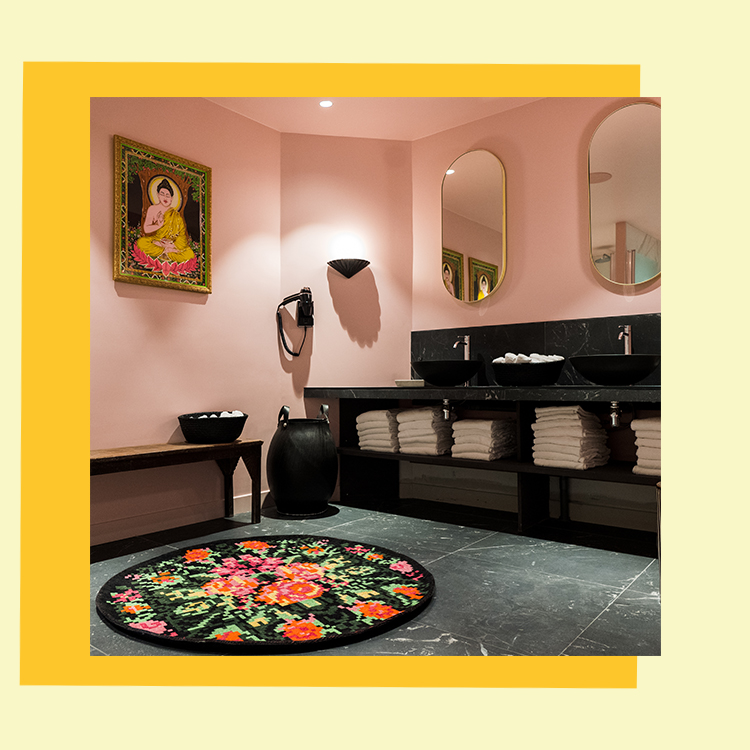 Aside from its ultra-sophisticated yoga courses and its super Pilates, the most chic gym of Paris, opened by Elodie Garamond, hides in its changing rooms an infra-red sauna with a thousand virtues. Its high added value? It allows to eliminate toxins full blast at 80°. The favourite beauty secret of Japanese gals and Scandinavian top models.
We like: the possibility of using the sauna freely when we reserve a yoga or Pilates course (€32 the course as a one shot / €28 for 10 entrances). Think of bringing your towel.
Open Monday to Sunday.
11 Rue du Perche, 75003 Paris
O'Kari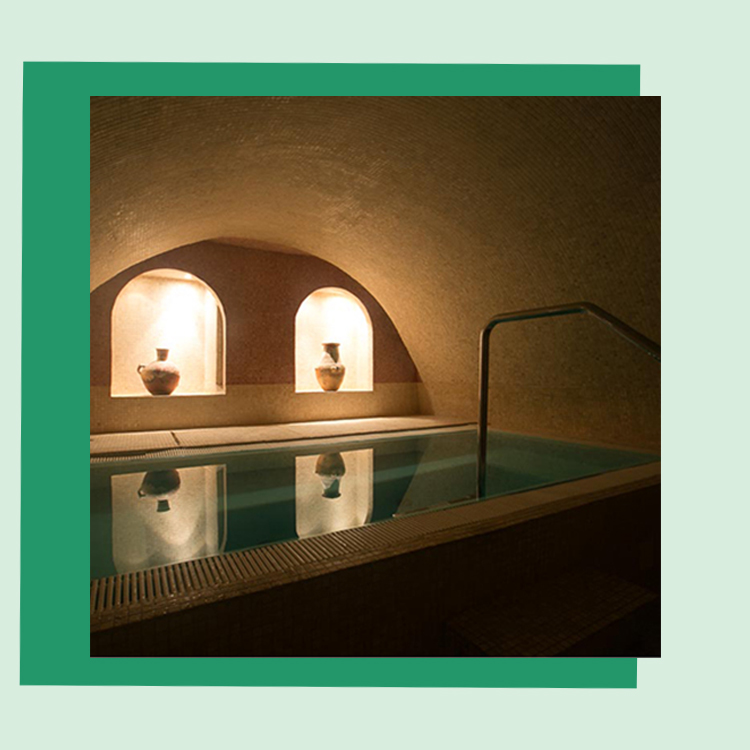 It's the golden deluxe address all the trendy Parisiennes were dreaming of. A hammam, but even better! Such is the philosophy of its creator, Karima Lasfar. For better description of her slow life "oasis" in Montorgueil, she explains : "When you come out of our venue, there is a great sensation of relaxation doubled with a healthy fatigue."
We like: the O'Kari 1h offer at €59 comprising a perfect treatment ritual. Eucalyptus steam bath, exfoliation of the body with black soap, natural scrubbing and soaping, shampoo and home-made lemonade.
Monday to Saturday from 10am to 8pm, closed on Sunday.
22 Rue Dussoubs, 75002 Paris.
Starting at €59 for the discovery offer (bath, scrubbing, exfoliation…)
Hammam Pacha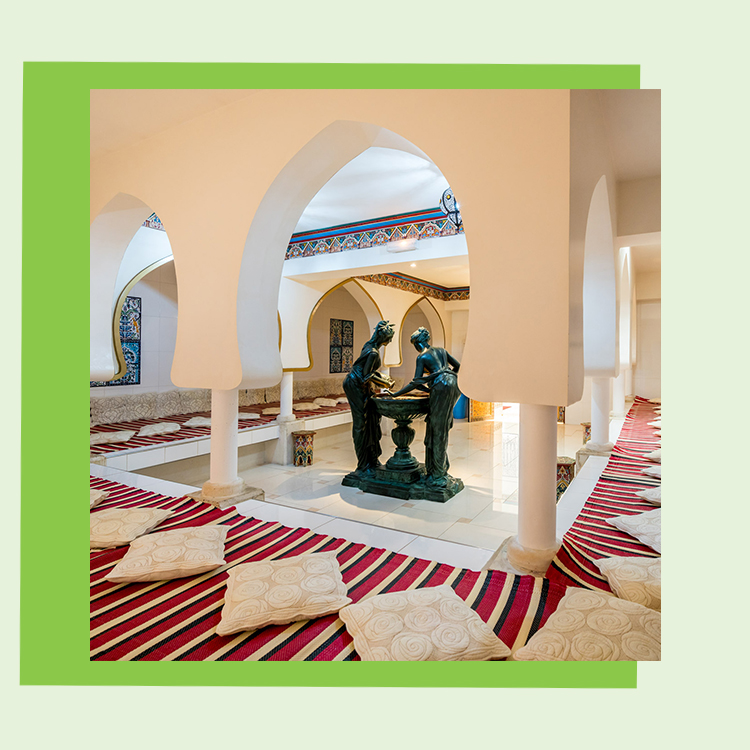 It's the small paradise of Left Bank girls since more than 30 years. Entirely reserved for ladies and without rendezvous, this ultra-chic "bath" in the 6th happens to provide the perfect promise for nice skin after all the holiday excesses… The decor seems straight out of an Oriental dream with a traditional hammam, without forgetting orange blossom soaping and soft clay wrapping.
We like: combining it with honey waxing (there's nothing better for soft skin) and finish at the restaurant with a delicious organic tajine. You will be a real beauty when you come out.
Open every day.
17 Rue Mayet, 75006 Paris
Starting at €35 for the hammam entrance.
Villa Thalgo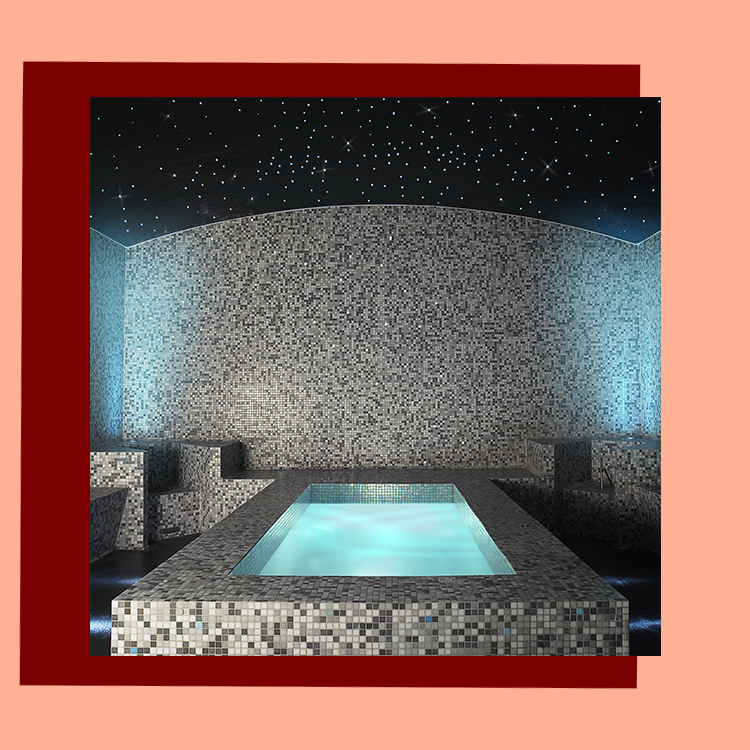 Temple of beauty dedicated to maritime treatments, the spa of the Thalgo brand happens to be one of the most unusual places offering the greatest change of scenery in the 16th. Aside from the star massages and the signature treatments, this splendid villa shelters a maritime hammam where one has access without paying top euro. Its high added value? Associating the thousand years old benefits of the hammam and the sea: the hot steam of mineral salts and reinvigorating negative ions, the iodine and sea spray atmosphere… At the heart of this magical setting, a basin of fresh water relaxes the legs.
We like: the possibility of infiltrating a furiously deluxe place with a small budget.
Open Monday to Sunday.
8 Avenue Raymond Poincaré, 75016 Paris
Starting at €30 for a one hour access to the hammam.
Sultane de Saba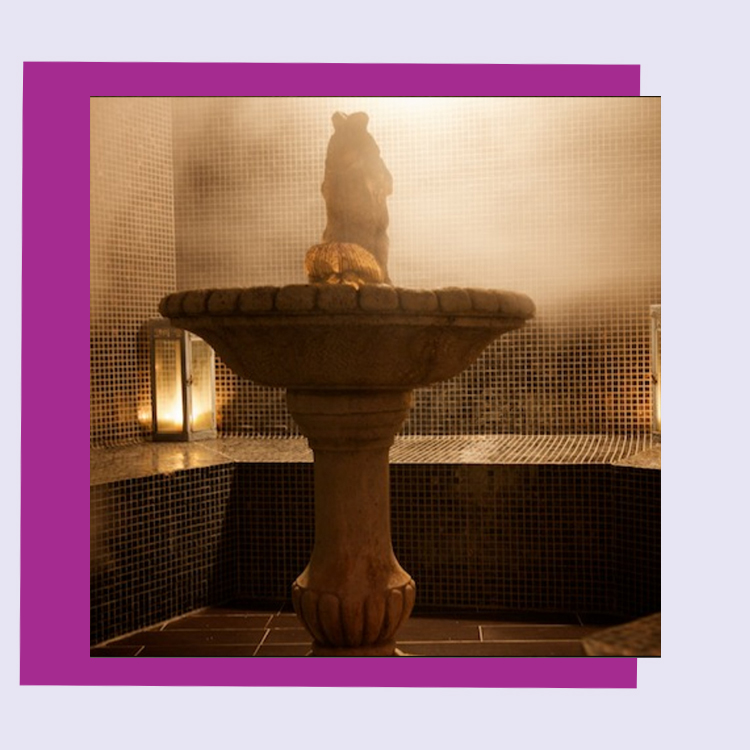 A real pioneer of the trendy hammam, everyone has heard of Sultane de Saba, the cult rendezvous of Parisiennes on the lookout for cocooning at Etienne Marcel, Victor Hugo or Vincennes. Sheherazade, come out of this body!
We like: the waxing option and the nail bar for an ideal beauty and girly moment with the gals.
Scrubbing and hammam offer starting at €55
All the institutes and hours on line