Today, herbariums are the new decorating phenomenon, in keeping with the vegetal explosion. And this time: a real opportunity for all those who do not have a green thumb. Demonstration.
Stylish and poetic objects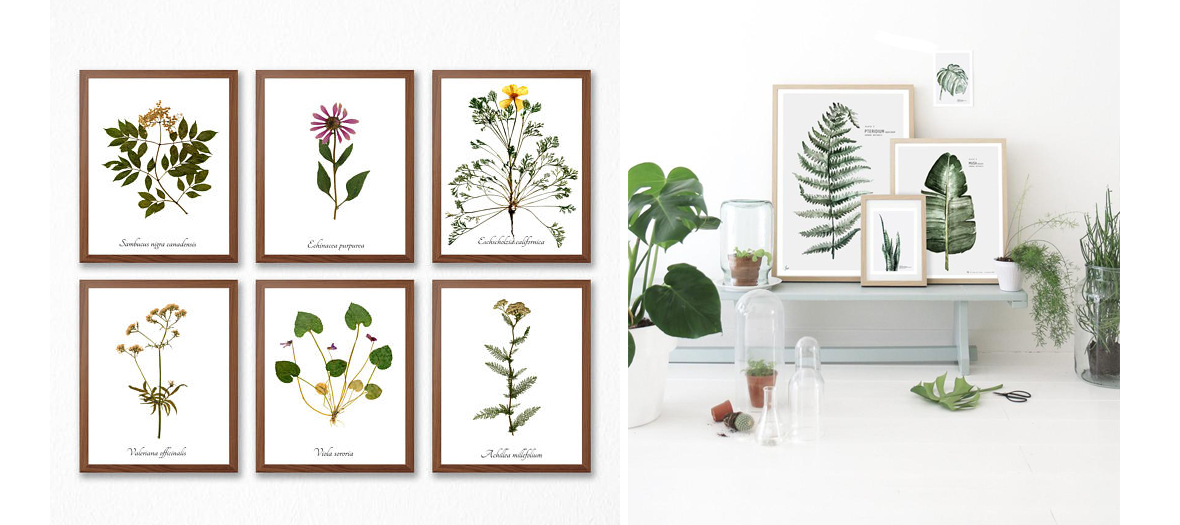 A herbarium offers the advantage of being able to pimp your wall with different ambiances:
The most minimalist: go for a large poster with an XXL sheet. Black and white version by Hübsch at €57.90 or in colour at Mydeerartshop.com.
The English cottage effect: set up many frames with vegetal photos inside for a more cozy ambiance on Etsy.
A childhood memory: keep some newspaper pages with the dried/stuck plant and tapestry your wall. For those who don't feel like making the, the studio David & David offers nice herbarium photographs at €90. Also hard to resist, these vintage 1939 hebarium at 12.62€ on Etsy.
The most contemporary: Berlin artist Sarah Illenberger offers photographs of painted exotic flowers. Geometric drawings and pop colours are in the spotlight. We adore! A real work of art at € 380 for your living room.
The most poetic: pretty twigs under a simple unframed glass panel at €18 on Etsy.
The first "botanic" bar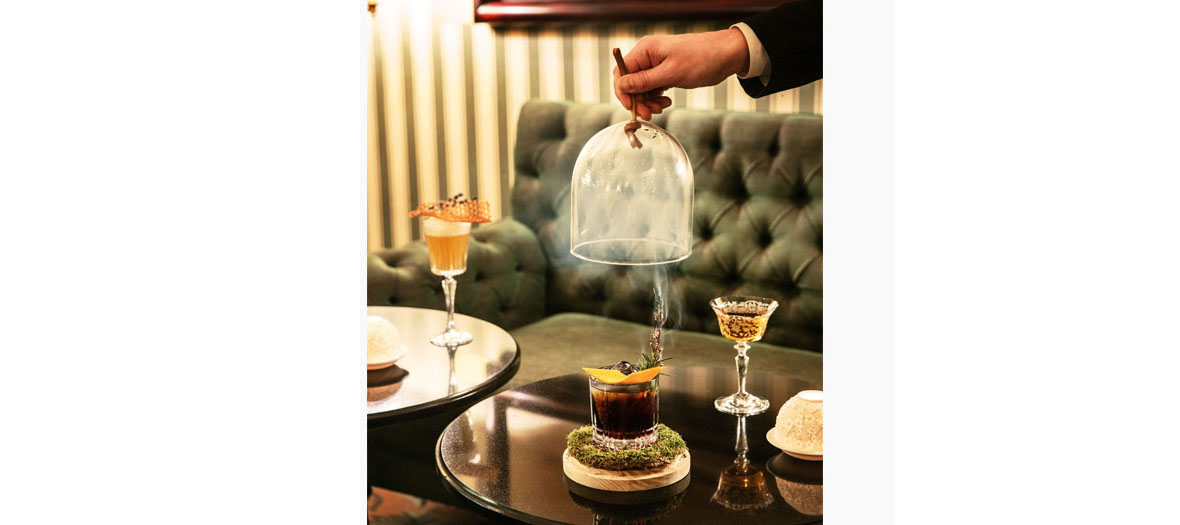 Since the beginning of March, the deluxe Shangri-La hotel has installed a The BarBotaniste inside the palace. The wildest cocktails are directly inspired by the largest herbarium, in Europe collected by Roland Bonaparte, a great explorer during the 19thcentury. A voyage from the arid areas of Mexico to the Brittany sea spray including the Provencal garrigue.
Mixologist Clément Emery signs, after nine months of research, 20 cocktails by opting for unusual flavours such as white pepper from Malabar, black garlic from Aomori, Kentucky tobacco, pistachio tree sap…
Heart-throb cocktails: The Makkuro is a total surprise with its mix of hakushu whiskey, black sesame, black sugar from Okinawa, black garlic, aomori and yuzu at €35, the Gardner Prince, much fresher, offers a subtle combination between a tonic with herbs, sage, zumac and green peas at €20.
Shangri-La, 10 Avenue d'Iéna, 75116 Paris. www.shangri-la.com The Bar Botaniste is open from 6pm to 2am
The not-to-be-missed exhibition: ephemeral herbariums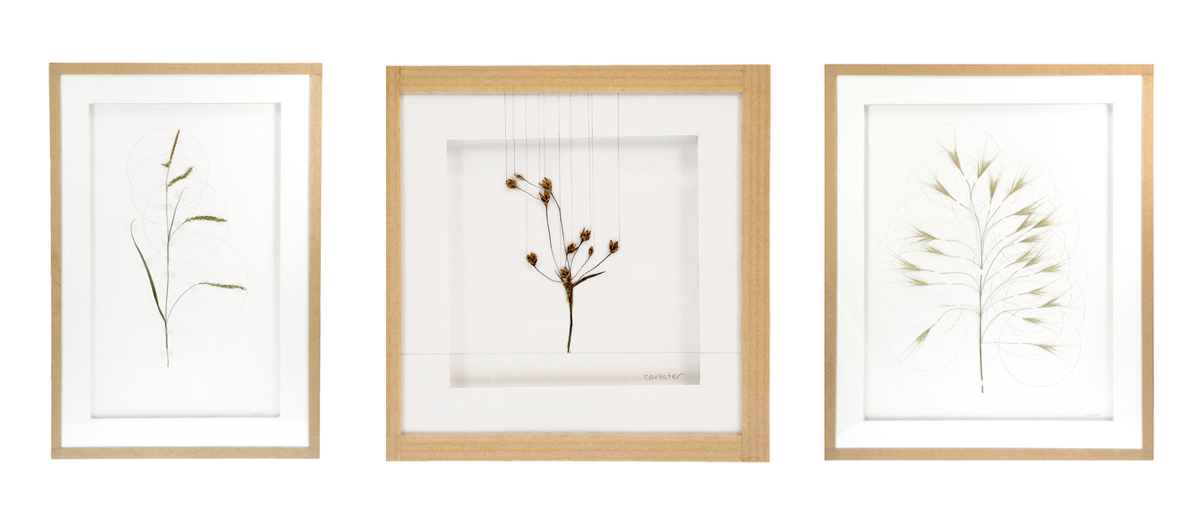 Herveline Fabre offers, at La Manufacture Parisienne, this boutique which is a cross between a popup store and a gallery, an ambiance that is first of all poetic. Here where all the arts intermingle in perfect harmony. Currently on exhibition, the work of Sarah Souêtre, who collects and showcases, under glass, vegetals found on small paths. As if to set forth, in a very low key manner, the stunning geometry of their movement.
La Manufacture Parisienne, 93 rue Marcadet 75018 Paris. All the information on www.lamanufactureparisienne.fr
How to make your own herbarium for less than 10€ ?
The DIY equipment
Two glass plaques to be found at Rougier & Plé.
A pair of scissors
Copper ribbon to be found on Amazon
Scotch tape
Leaves and dry flowers
Walk around amidst nature to pick up the most inspiring leaves and flowers. Dry them in a dictionary. Place your plant between two glass plaques. Surround the frame with scotch tape and flip it over so that the two panes are maintained. Cover the plaque scotch tape with the copper ribbon. Fun and easy.
Also discover Decoration for less than €50: our top 10 and Mon Colonel : the new buzzing concept-store in Montmartre.