Furiously bohemian, chic and ethnic inspirations... It's the big trend this Spring—directly inspired from the Balearic Islands. As though on holidays, we go for the inside-outside touch by inviting plants and garden cushions into the house, as well as dressing up the terrace or the outdoors with an urbanite style...
You have a small budget? Good news: Jardiland offers a wide array or strong pieces and trendy accessories at small prices to transform your "home sweet home" into a stylish and totally instagrammable little paradise… You have found the cavern of Alibaba. Here is the open sesame!
Dressing up your plants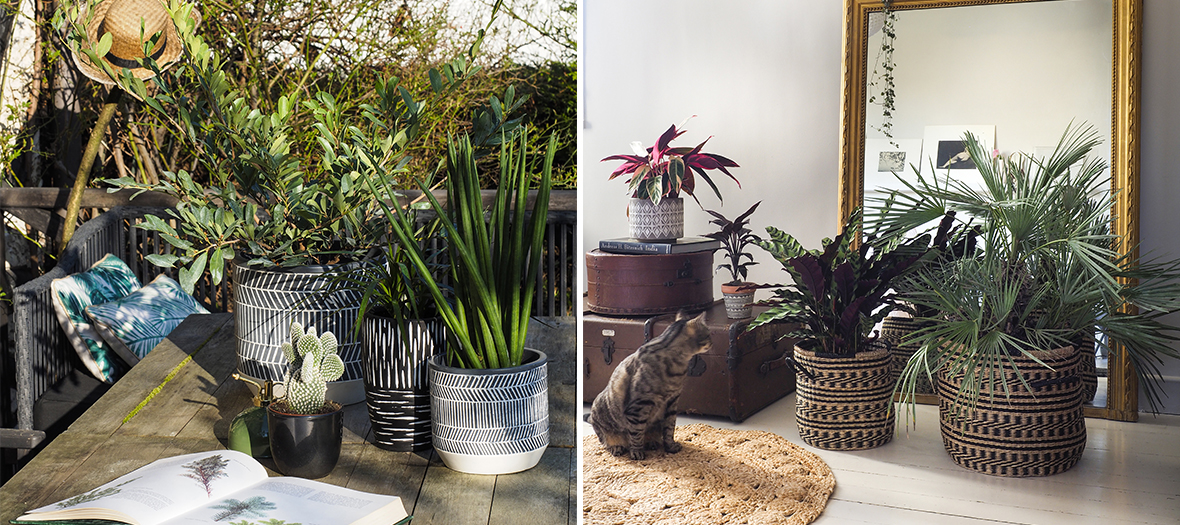 We've said it many times: multiply the vegetal touches, it's the detail that changes everything in our flats. The latest chic? Decking them out with special pots that convey to your plants and cactus the allure of a design objects.
Our selection:
Investing in ethnic cushions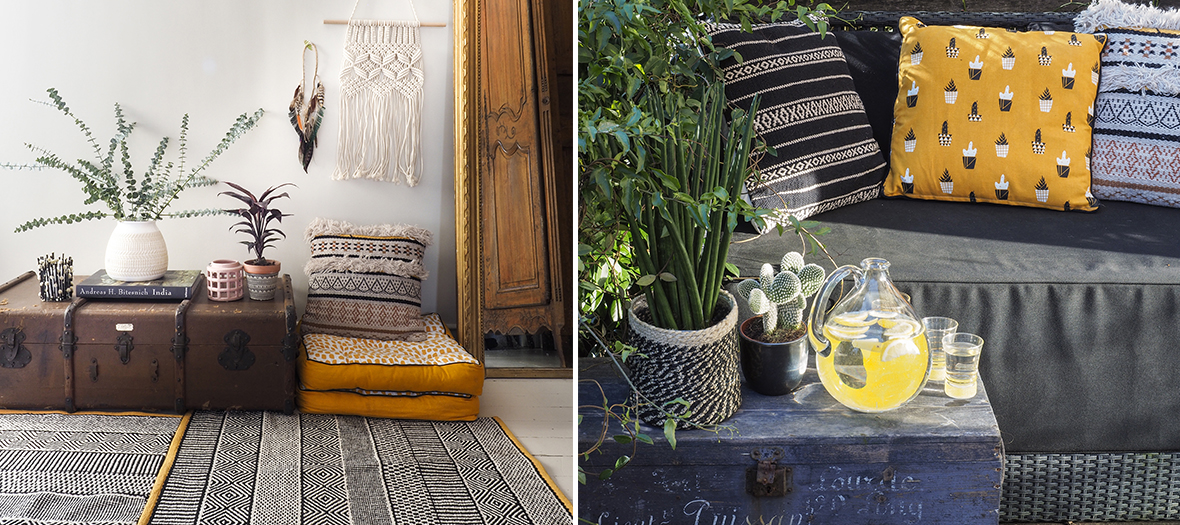 Prints with a holiday feel to place on sofas, or even on the ground for a very chic picnic-happy hour around a coffee-table … The apex of deluxe relaxation, it's the far-flung boho touch that is buzzing in all the decoration magazines.
Our selection:
Ethnic black and white cushion, €21.90
Baskets galore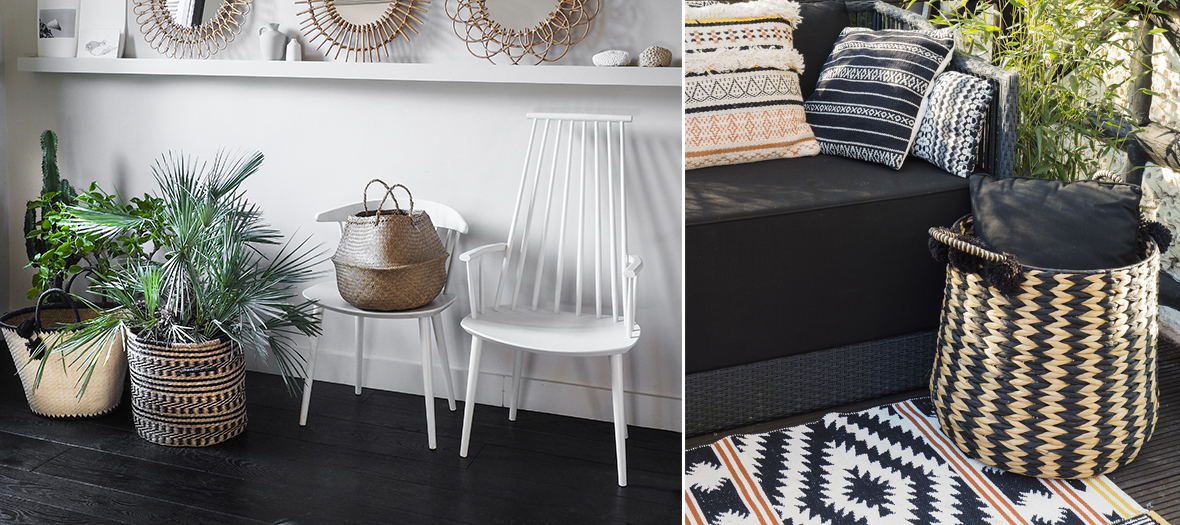 Wicker is no longer reserved just for bags and beach hats. In a garden, the basket enhances a wild decor with a touch of elegance. In a kitchen, it becomes an original object, and next to a sofa, it morphs into a magazine-holder. Clever!
Our selection:
Basket in algae with rope handle, €39.90
Playing the tropicool spirit at home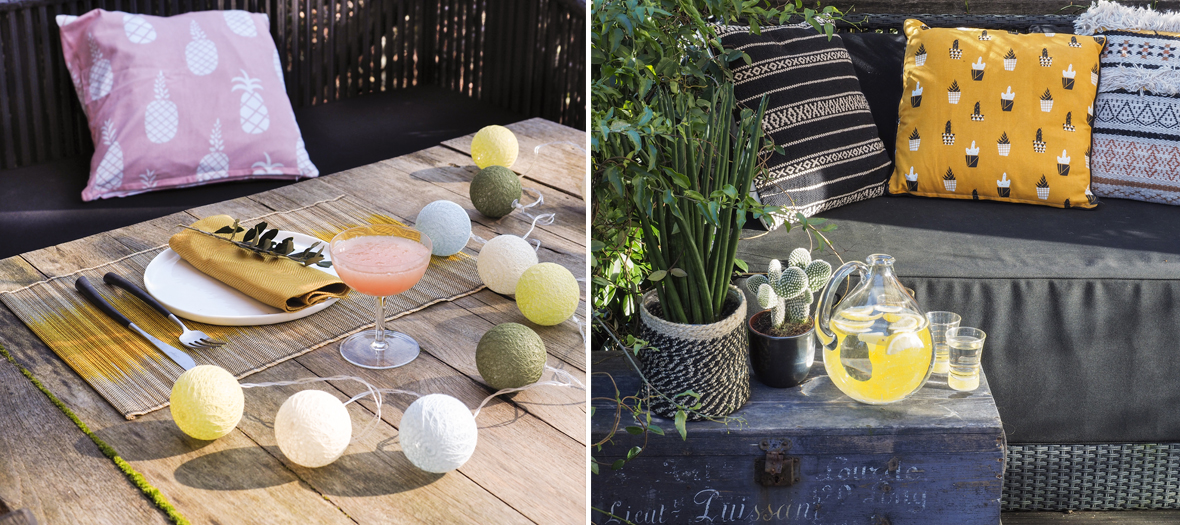 Pineapples, pink flamingos and palm trees: tropical touches are in the spotlight allowing to increase the vegetal and furiously Palm Springs spirit of your interior. Objects, cushions or prints: they have it all.
Our selection:
Treating yourself to a boho carpet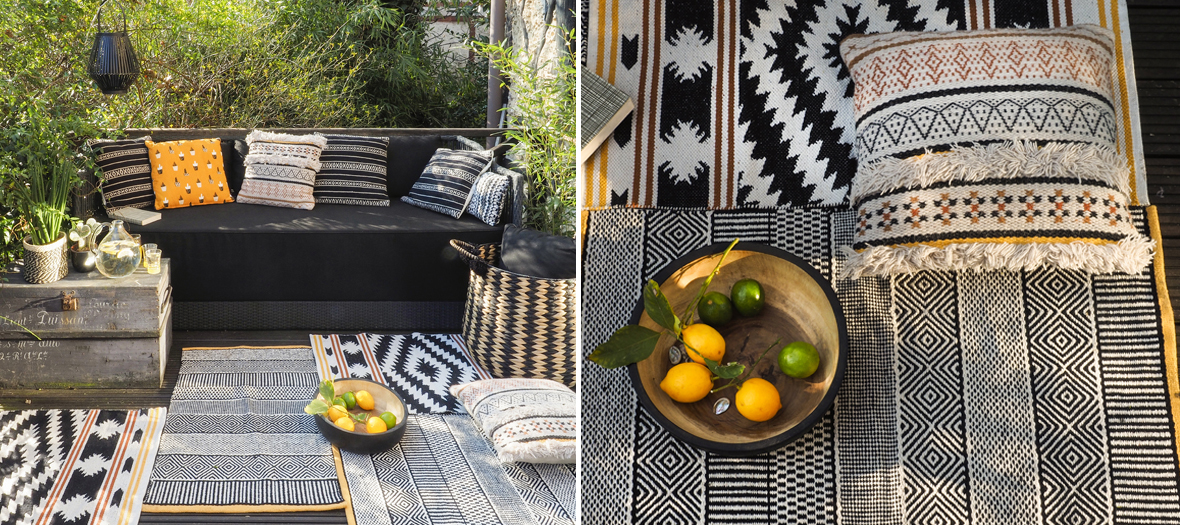 What could be more chic and cool than dressing up the tiling of your living room or bathroom with a carpet featuring bohemian and ethnic aux motifs?
The clever alternative? Going for the super graphic look with a great looking PVC carpet !
Our selection:
Carpet with Wax motif, €15.95
Dream-catchers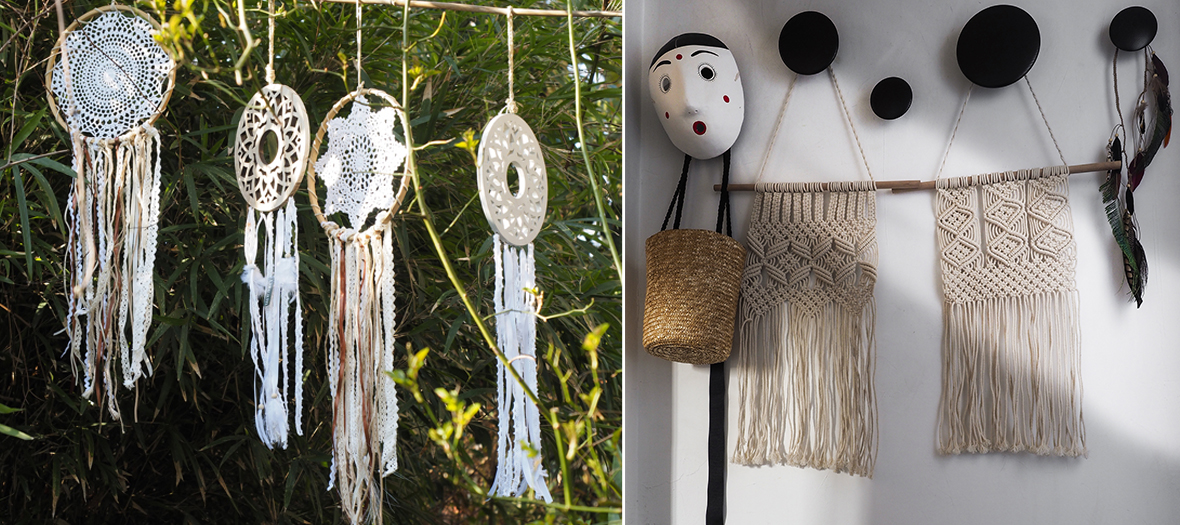 Since one year, dream-catchers have set the trend. No trendy decoration without this furiously poetic object that one hangs in a room or at the entrance of a house. The legend is rather sweet. In the Native American culture, these "dream-catchers" have the reputation of warding off the bad spirits that are caught in the pearls and threads of the web toile. It's definitely worth a try
Our selection:
Hanging decoration Almina, €23,90
Lighting the lanterns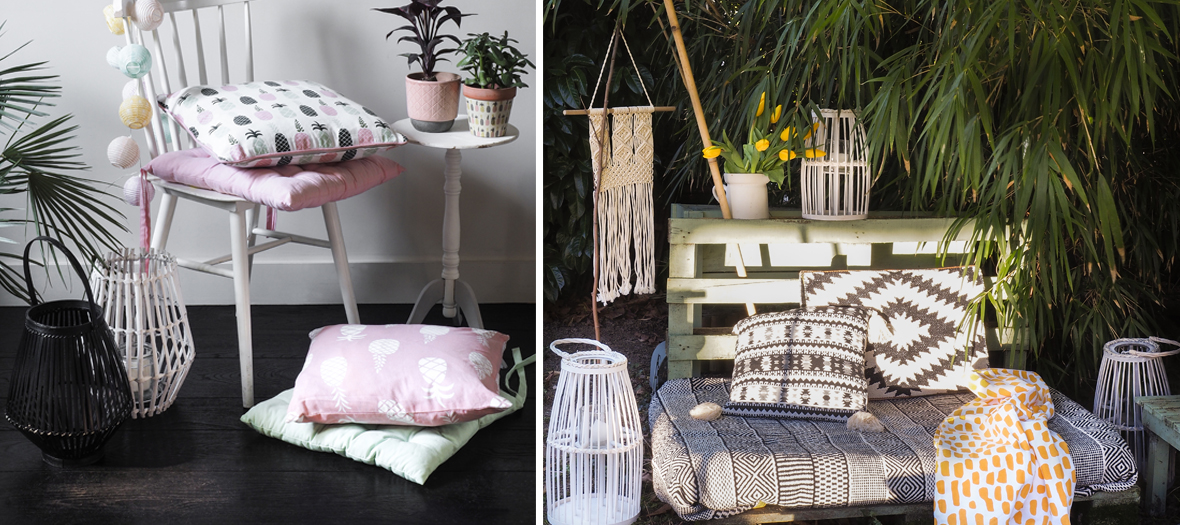 To have a lantern or not to have one… In bamboo, in ceramic or totally design, these lamps bring a naturally cool and stylish touch in all the rooms of a house as well as outdoors. In short: the most trendy lighting fixture of the moment.
Our selection:
Also discover the best decoration tips on the coolest blog: Depuis mon hamac.
Also discover how to put together a trendy Californian decoration.