Instagram makes us pale with envy when we look at the decoration inspirations constantly posed by the social media. And since milder weather is coming upon us fast, here is a perfect occasion to give your home sweet home a "California dreamin" touch... Because the Pacific Touch combines the folk Bohemian spirit, immaculate white as well as wicker, without forgetting a wide array of plants…Your turn to play.
White is in the spotlight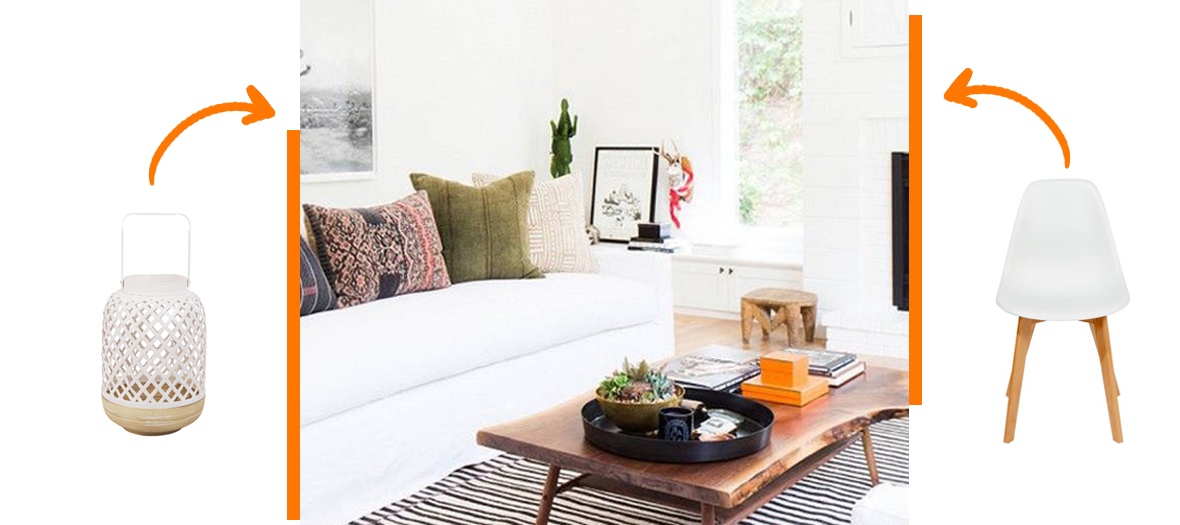 White has the power of suddenly illuminating your interior and creating space. White wall, white chairs, white sheets… This ambiance gives us the freedom to choose, then, a mix and match of ethnic motifs for the folk spirit.
Irresistible objects: The Mats streamlined chair in the Eames style from Casa at €39.95 and the Sohar lantern in bamboo at €29.99 from Maison du Monde.
Give your tableware some vitamins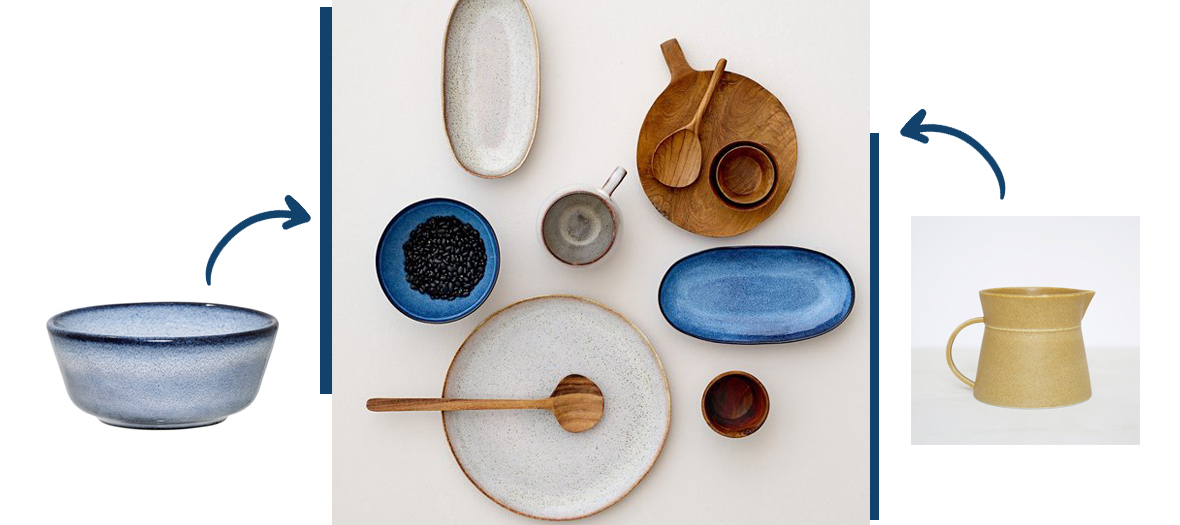 Impossible to think of the Californian style without mentioning its healthy. Of course to concoct a vegan bowl you need a ceramic recipient! This slow design created by artisans who set forth natural, simplicity and back to the sources is to be adopted urgently.
Irresistible objects: Caroline Gomez, founder of The Art of E is exactly on this track and offers craftsmanship objects that showcase beautiful materials such as the mustard yellow pitcher enamelled by hand. In the same spirit, the Sandrine de Bloomingville collection and the pretty blue bowl at €9.
Lighten up with wicker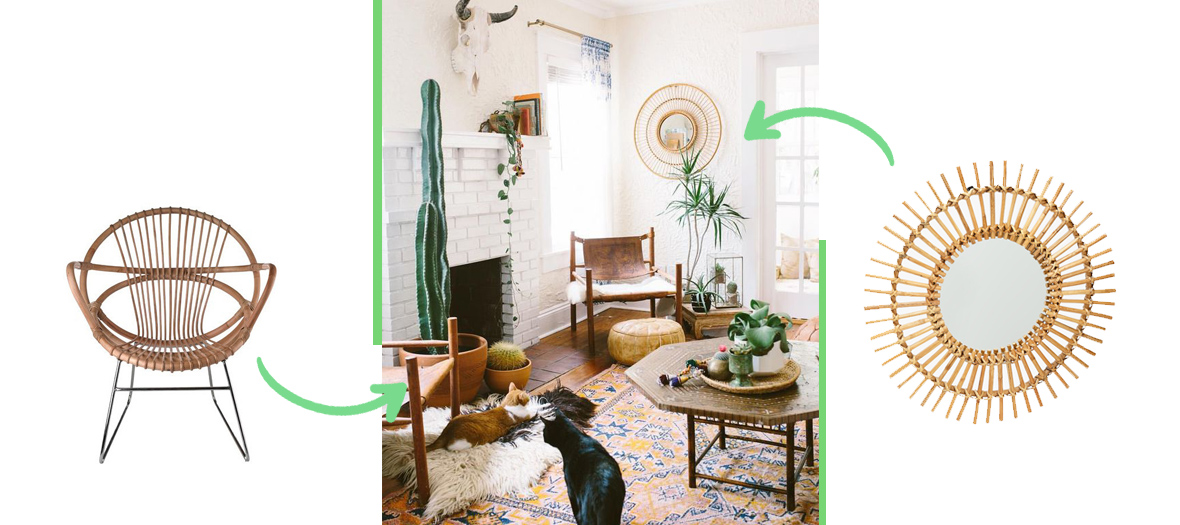 Natural and exotic, it's the perfect material for a chill and authentic spirit. It was considered kitsch for a long time, now it's used for everything: armchairs, mirrors, baskets… Soft, calm and voluptuous.
Irresistible objects: Why not a Singapore Pols Potten armchair at € 323 in total look wicker or a sun image mirror from Zara Home at €59.99.
Don't hesitate to multiply plants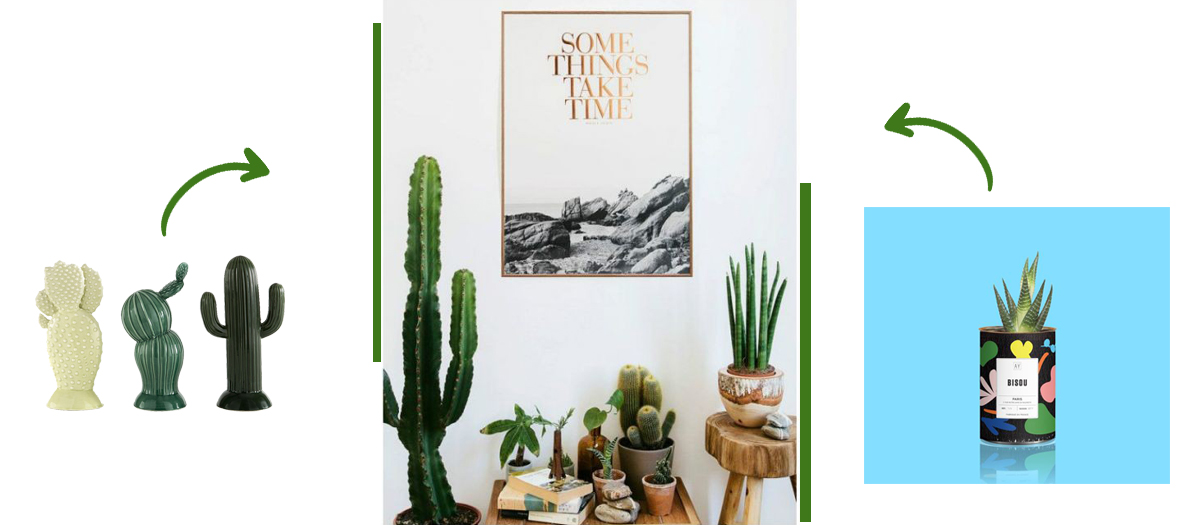 A California house would be nothing without its green plants. The interior becomes as vegetal as the outside. And a series of cactus pots convey the image of the desert as well as a few large plants.
Irresistible objects: These four small Tupiza pots from Bergamotte at €50.80 will look great gathered on a table or a shelf. For those who do not have a green thumb, la Redoute offers these three adorable Siera cacti and no spikes!
Go for the ethnic touch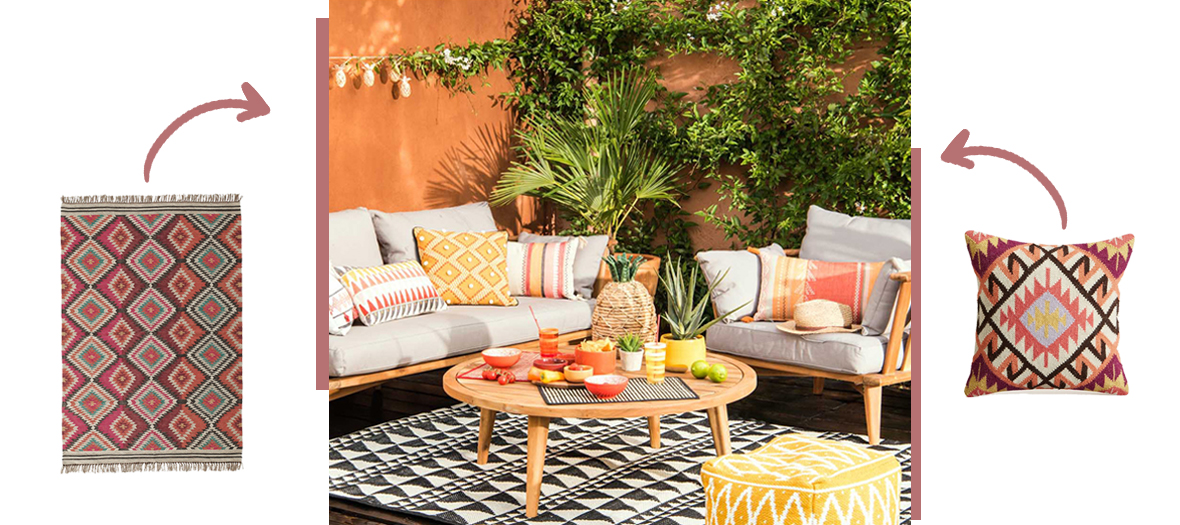 For a successful California spirit, add geometric and ethnic motifs that bring to mine the American Indian heritage of the West coast with just the right not of colour.
Irresistible objects: Perfect, the Acapulco carpet from Maison du monde will brighten up your interior €179.90. You can add to that a collection of cushions from La Redoute such as Eppaloc at €49.