Get out the tissues, get your mom on board, redo yourself before or after the 1961 10 Oscars version, because this December 8 comes the phenomenal adaptation of West Side Story by Steven Spielberg . Or when a genius takes over a masterpiece ... which becomes a must-see perfection in the cinema.
Recall of facts
1957. In this Romeo and Juliet 2.0, the enemy clans of the Jets and Sharks - Puerto Ricans in need of integration - clash violently to rule over a sad district of New York on the verge of being razed. Tony, the founder of the Jets repentant and barely out of prison, falls head over heels for María, the younger sister of the opposing gang leader. Obviously, tragedy and fatality mingle in this pure idyll but plagued by the hatred of their respective families.
Tackle a mountain
It was Spielberg's dream, which played on the Broadway play on repeat even before its film adaptation by Robert Wise and Jerome Robbins on choreography. Literally obsessed with this masterful work, the star director and always humble only asked to be up to it ...
Results ? A Pulitzer with the screenplay ( Tony Kushner ), real sets from the 1950s found in Harlem or Brooklyn, the innate sense of the Jurassic Park / Indiana Jones / Tintin daddy's show ..., and a resolutely current contextualization of effects of xenophobia and poverty . It's beautiful, colorful, spectacular, deeply social, never pretentious and resolutely sensitive.
Rethinking a complete cast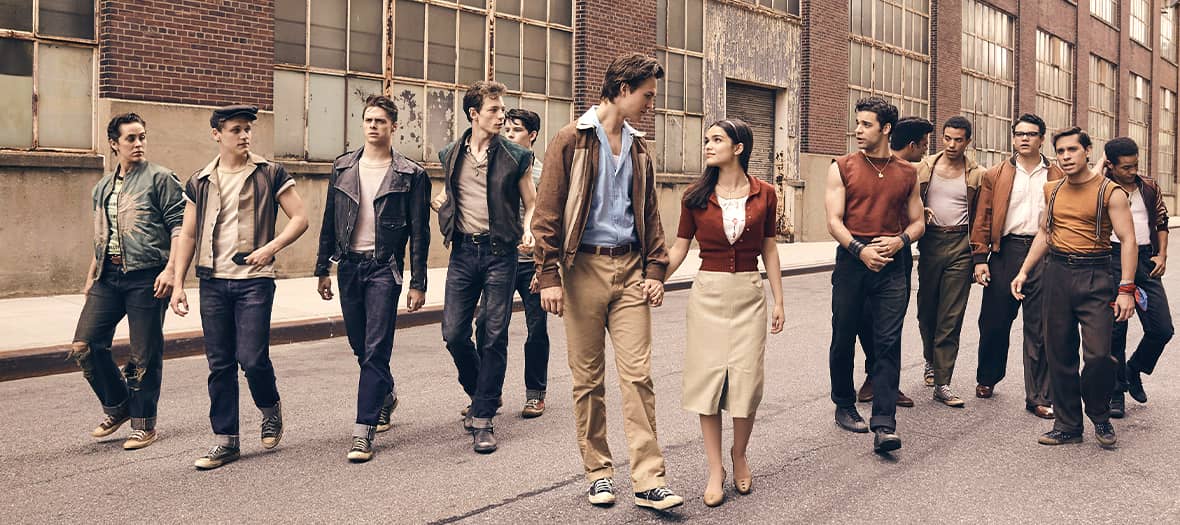 If the West Side Story of 1961 is great, Spielberg's version has young actors and actresses on its side who are the age of their characters. Starting with Ansel Elgort , a sort of vulnerable Marlon Brando very noticed in Baby Driver , and the very fresh Rachel Zegler (what a voice!) For the pair of lovers, closely followed by invigorating and perfectly synchronized dancers ... whose Puerto Rican clan is (this time) played by real Latinos.
Note for the wink: the return to the casting of Rita Moreno , Oscar winner for her role of Anita (key role who sang the cult hymn America ) and who plays in 2021 a very beautiful role written especially for her.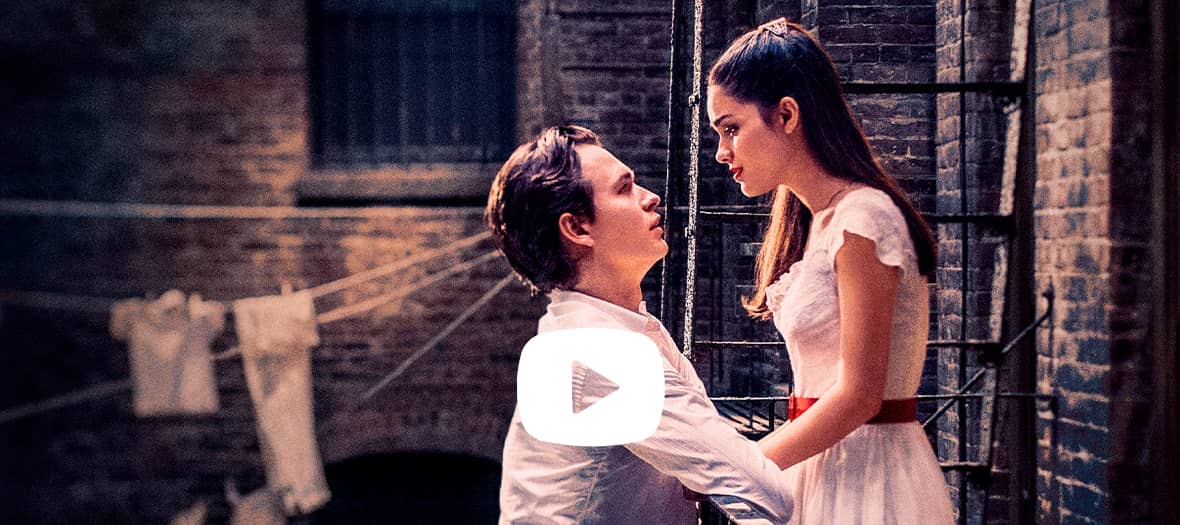 In theaters December 8.
Also discover our House of Gucci review and 3 good reasons to go see Valérie Lemercier's biopic on Celine Dion .