Christmas would not be Christmas without a dramatic comedy living up to this name. You know, the kind of film that will make you both laugh and cry. And that will finish in the bookshelves next to the Dead Poets Society or Forrest Gump.
Check it out: an  "drama" presented at Sundance, right up there with Little Miss Sunshine or Juno with Julia Roberts and Owen Wilson, as top billing. A far cry from the usual clichés, the pitch of this film presented as a modern fable, adapted from the best seller novel by R. J. Palacio, is both very unusual and extraordinary.
Everything begins when a new couple that seems to be blessed with happiness is about to have a baby. Cut.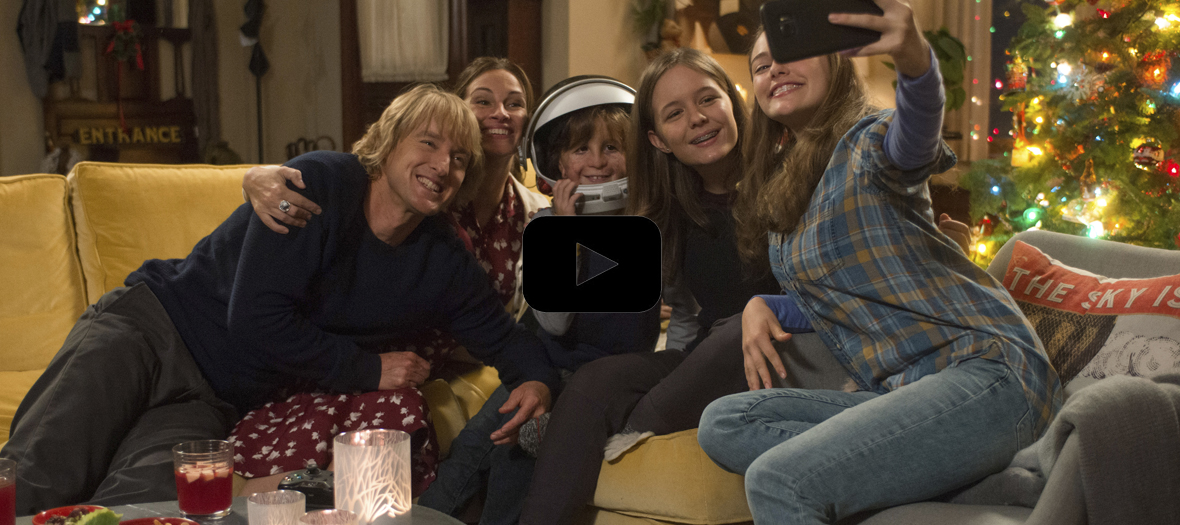 Flash forward 10 years later. Their son August Pullman, born with the syndrome of Treacher Collins,  presents a totally deformed face despite dozens of operations that until now have prevented him from going to school. The young boy, as repulsive as he is brilliant, is about to start high school.
In all the heads of those watching the movie, there is the same anxiety. How to cope with sending such a fragile being into the jungle of a high school and avoiding a massacre?
Until now protected and surrounded by the love of his parents and older sister, (masterfully interpreted by Izabela Vidovic), the very young man is going to begin an initiatory journey in his new high school… where he is going to face the most violent rejects and betrayals as well as the first joys of salvaging friendships.
Surprisingly, this lesson of life and optimist (never moralizing, thank goodness!) or what it means to be different… sends us back into to the world of adolescence and this very intense feeling of being misunderstood.
Wonder, to be released on Wednesday 20th of December.