There is a very unusual creative buzz at the heart of the Ivory Coast capital, witness of a new generation of artists and entrepreneurs capable of moving the lines and showcasing the face of the African avant-garde. A new fashion, musical, artistic and business scene that has made Abidjan into a trendy destination highlighted by the Air France Travel Guide. In short, the ideal sun-filled destination only 6 hours from Paris… Would you care to hop on?
the stylish BOUTIQUE HoTEL to set down your luggage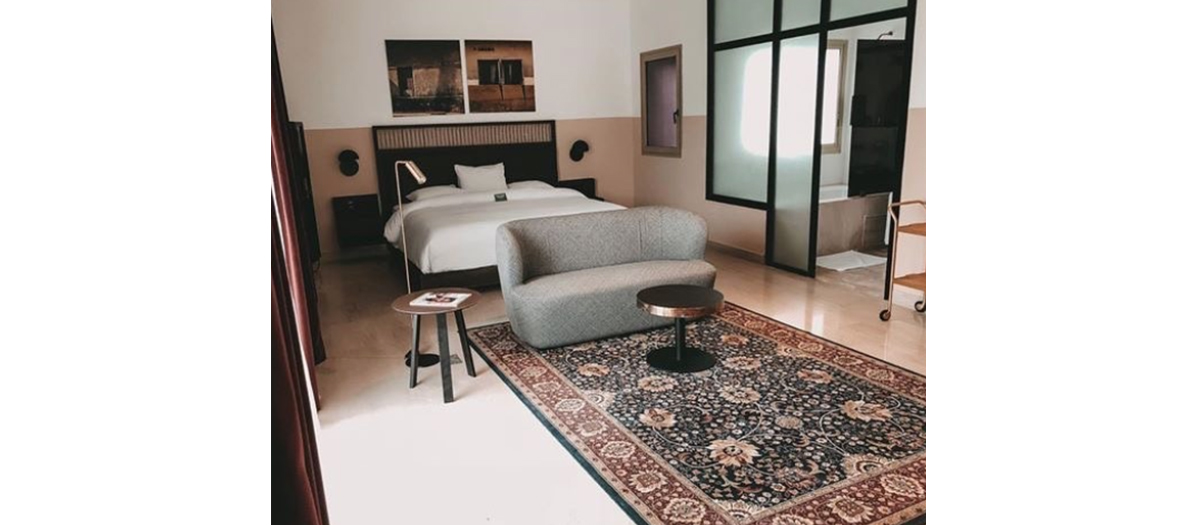 Coming out of the airport, rush to drop off your luggage at Villa Lepic, a young wonderful guest house in the former personal residence of the first Abidjan governor, created under the influence of architect Henri Chomette. So, it's not surprising that all the golden 30-year-old youth, it-girls and artists have chosen to make this venue their Q.G. with WiFi in order to instagram the places. Everything here is photogenic: the magical pool, the lush vegetation, the 18 coquettish rooms, the constantly filled bar and restaurant … A paradise made in Cocody.
Starting at €150 per night.
Lepic Villa Hôtel, Rue Lepic, Cocody, Abidjan, Ivory Coast
DOZO, THE AFRICAN "COLETTE"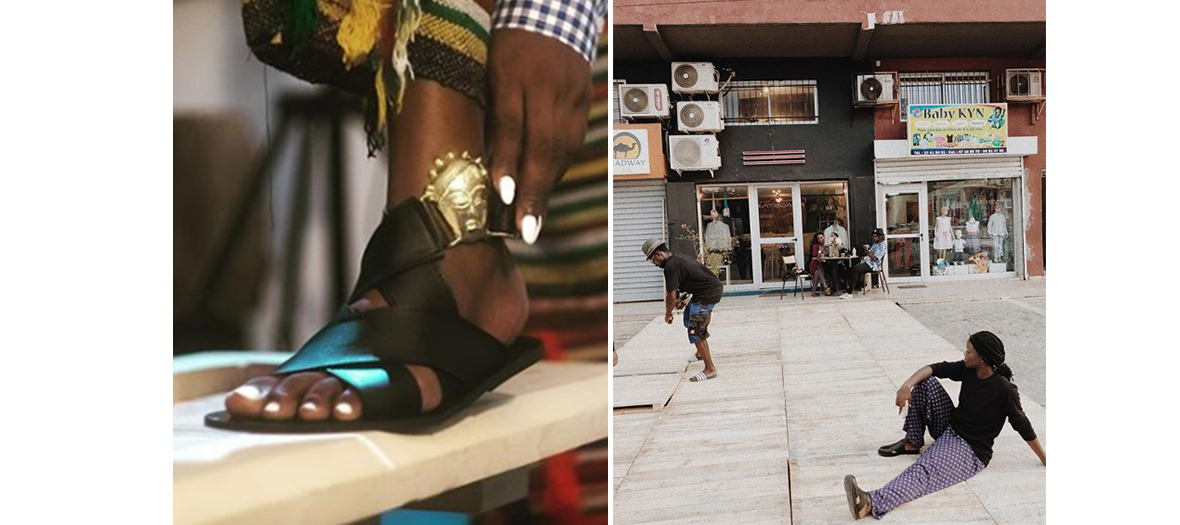 This shop features no flagship. And yet! Since its opening, one year ago, the concept-store is an ultimate reference of new Ivory Coast cool —a true trendy temple.
Its creator, Aziz Doumbia, a young 30-year-old, who studied marketing in Paris, chose to concentrate in his hub the new talents of Ivory Coast fashion thanks to an arty and bohemian decor, where art reviews are presented near vintage shirts and colourful pouches. A far cry from global deluxe brands, here one finds noble materials and new labels such as Loza Maléombho, the fashion designer of sandals and jewellery that mixes New York and tribal inspirations like no one else.
Dozo, 24 Avenue Boga Doudou, Abidjan, Ivory Coast
TO SEE AND BE SEEN AT IVOIRE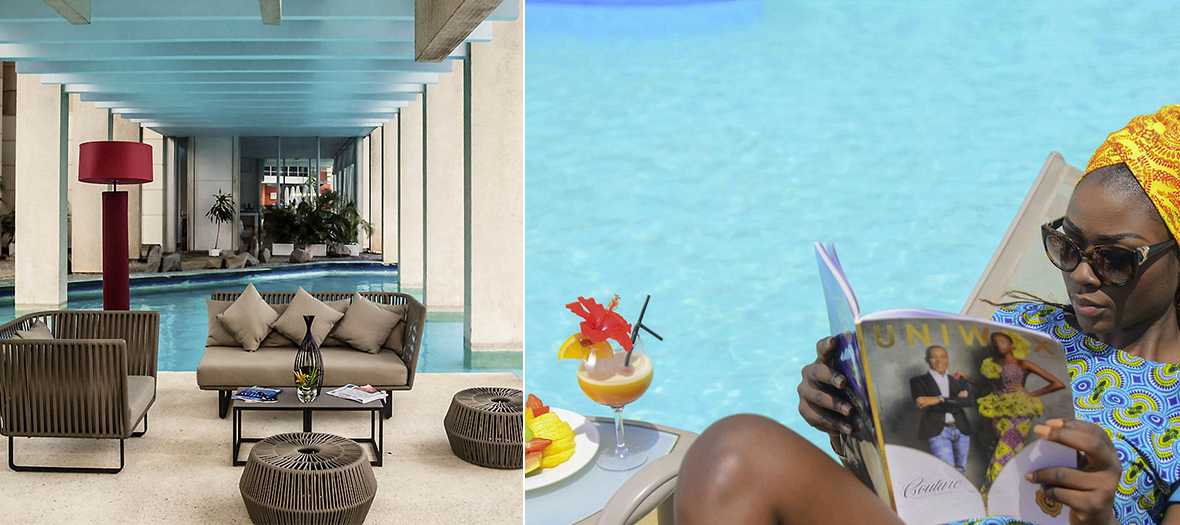 Gossip Girl made in Abidjan, this is where it's happening! L'Ivoire, taken over by Sofitel, is a hub of luxury and power where one meets the politicians and heirs of important local venues. In short, a condensation of the happy few! It is mandatory to spend a day at the heart of the mythical Cocody palace, center of lifestyle in Abidjan. And in order to do this, nothing more exotic than spending the day working on your tan in a deckchair around the fab pool, swimming laps (€15 entrance fee) before ordering a club sandwich and a glass of rosé wine.
Starting at €180 per night.
Sofitel Hôtel Ivoire, Boulevard Hassan II, Abidjan, Ivory Coast
a day in MillionairE's bay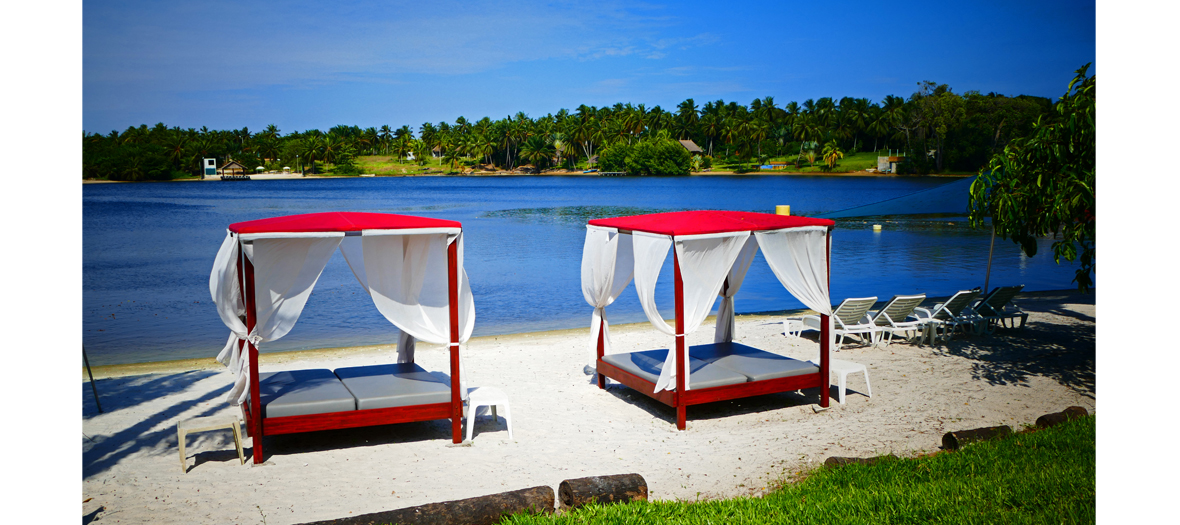 It's the chic address to know for a parenthesis of farniente! You reach Coconut Grove, the house of Miclo, French expat', who organises the quick transfer by boat. Here, everything is organized to pamper a very upscale clientele. Wonderful food, large beds to lounge on the beach all afternoon as well as a thousand organized stylish activities: paddle, canoeing, horseback riding, bicycling, fishing. Coming back admiring a sunset on the laguna is a miracle, unless you prefer to spend the night for an ultimate experience.
€76 for the day option including boat transfer, lunch and access to the activities.
Starting at €120 per night.
Coconut Grove Lodge, Île boulay, Abidjan, Ivory Coast
IWA, THE NOT-TO-BE-MISSED AFTERWORK
For drinks, dancing, flirting and networking with the trendy working class of the city, gathering all the successful entrepreneurs of the new generation, impossible to miss the IWA "Ivorian With Attitude" afterworks. On the programme every Thursday: DJs and cocktails with a great view from the Hôtel Pullman terrace facing the sea.
IWA at the Hotel Pullman Abidjan, 1 rue Abdoulaye Fadiga, Abidjan, Ivory Coast
Update on www.facebook.com/pg/pullmanabidjanhotel/events/
A GYPSET EXPEDITION AT KAME SURF CAMP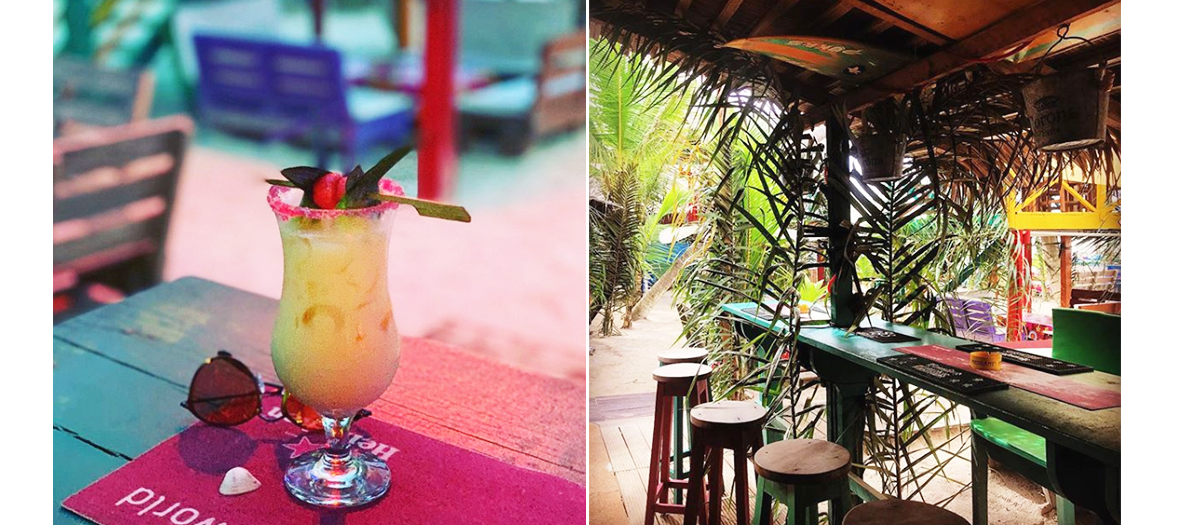 After a few days in Abidjan, head for Kame Surf Camp in Assinia, 1h by car, for a boho trip. A still secret heavenly beach where Abidjan's hipsters, who have purchased seafront villas, come to chill, surf and drink cocktails to relax during the week-end.
Kame Surf Camp, Piste d'Assinie Terminal, Abidjan, Ivory Coast
BUSCHMANN CAFÉ, THE MUST-GO ROOFTOP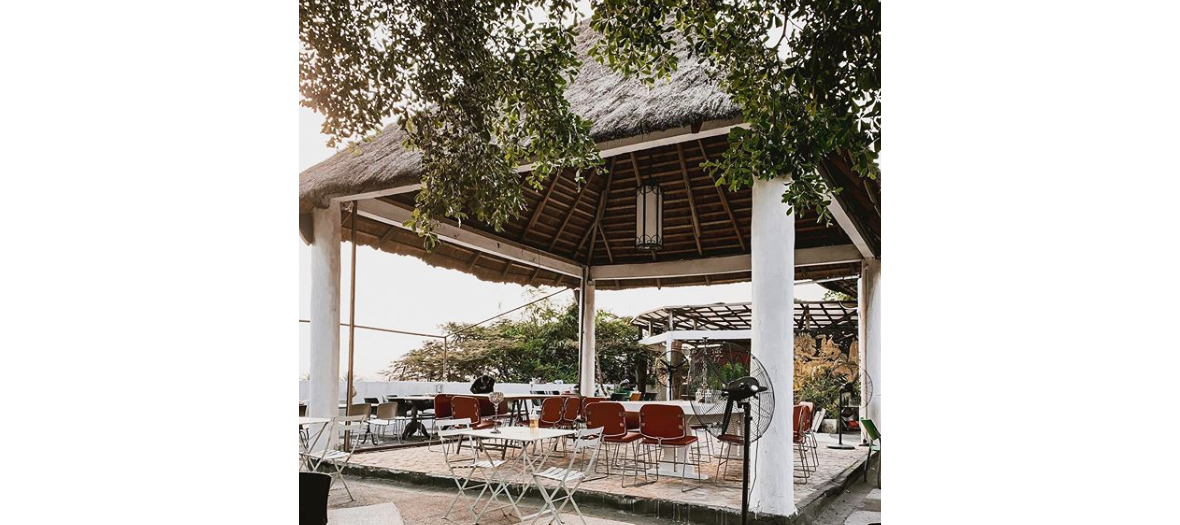 Bushman Café, at the heart of the Riviera, is one of the hottest tables in Abidjan with a fantastic rooftop. Here you are served real African cuisine which is well worth the detour… The owner of this iconoclast villa, also a guest house, is no other than diplomat Alain Kablan Porquet. An important collector, he presents his finds with a very special scenography: African busts, designer furniture, from Jean Prouvé to Boulle between Aubusson tapestries and Persian carpets. Not-to-be-missed!
Bushman Café, Riviera 3, Cocody, Abidjan, Ivory Coast
THE HOT ARTY SPOTS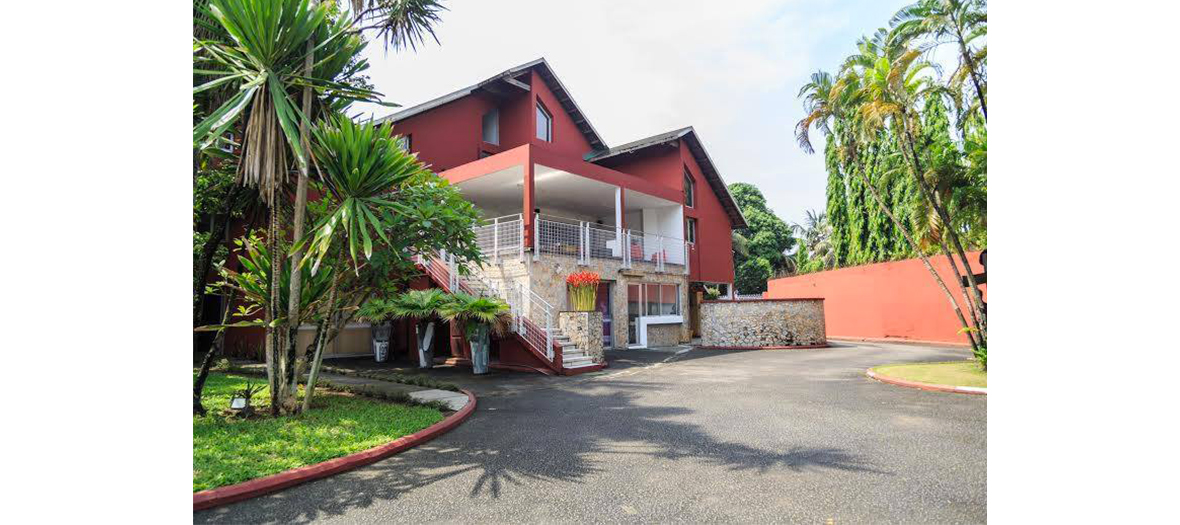 Considered as a major rendezvous of the international contemporary art scene, Fondation Donwahi is a must-go. Behind this incredible wager? Collector Illa Ginette Donwahi, who wanted to showcase African creation.
Fondation Donwahi, Boulevard des Martyrs, Abidjan, Ivory Coast
Strolling during an afternoon in the Old Bassam, historical colonial district, recognized as a World Heritage site by Unesco and transformed into a village of artists and creators, after a luncheon of grilled delights on the beach.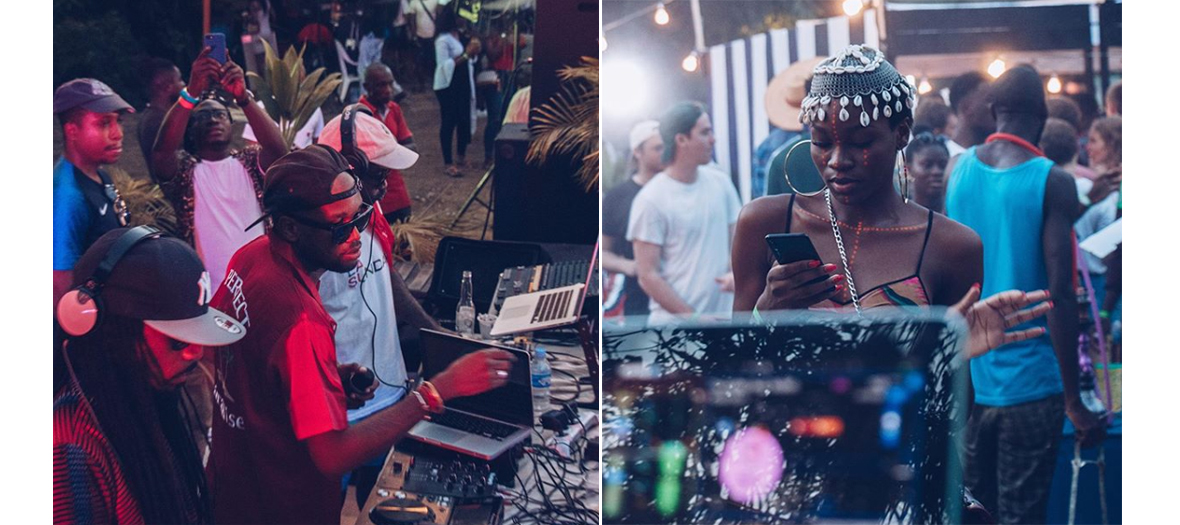 A furiously festival spirit each "Sunday"— an outdoors fiesta, with performances starting at 3pm along with ultra-trendy sounds on a resolutely "tropical and urban" mode until nightfall.