© DOMINIC MILLER/NETFLIX © 2021
It is the event film of this season. And yet this new super-production Netflix carried by Zendaya , former Disney muse, takes arthouse orphans towards the author's film that we did not expect.
A black and white film shot in full confinement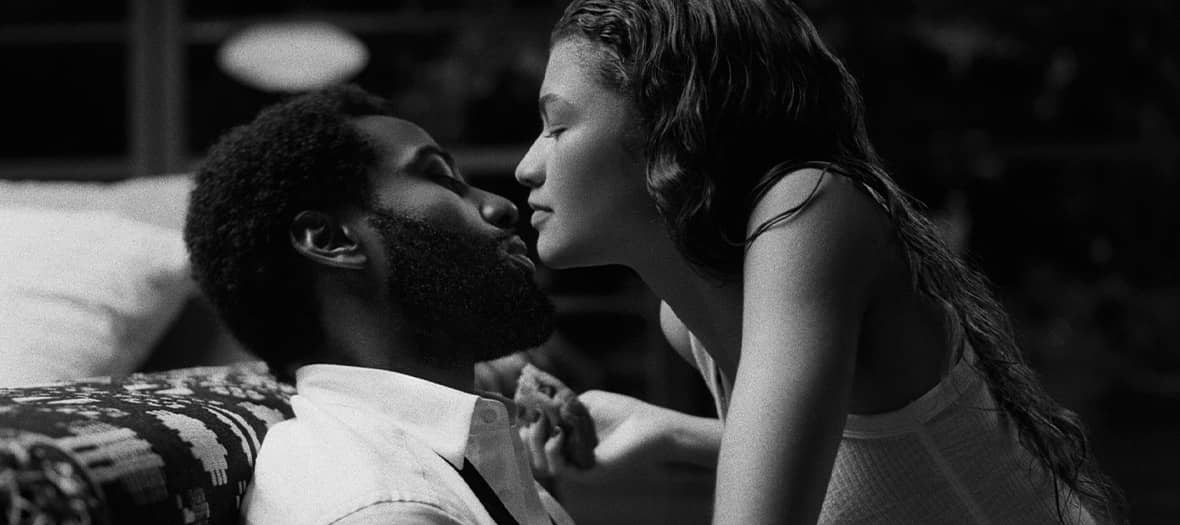 © DOMINIC MILLER/NETFLIX © 2021
In full confinement, showrunner Sam Levinson , frustrated at not being able to advance on season 2 of his star series Euphoria , decides to write a film for his actress muse and shoot it in stride with John David Washington as a partner.
Far from the hyper pop and rhythmic productions to which he had accustomed us.es, the director demonstrates his genius and creates a surprise with the most beautiful feature film in black and white proposed for a long time in Hollywood and propels Zendaya , already awarded last year of 'an Emmy Award, as the new nugget actress for the indie scene.
California household scene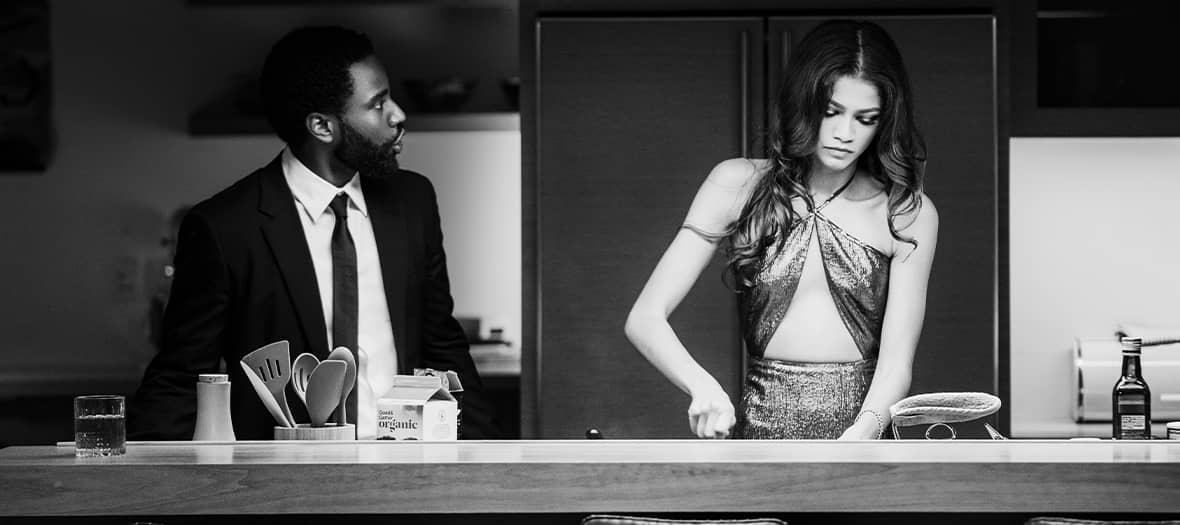 Difficult to pitch this amazing story to you. The doors of the couple's car slam. After the evening of the premiere of Malcolm's film, the young lovers come home to celebrate. Adorned in her evening dress, haughty and nonchalant, Marie prepares a mac & cheese for her fiancé, propelled this evening like the young black director in the wind.
While waiting for his plate, Malcolm savors and debriefs the joys of the cocktail, gargles at being finally considered by the reporter from Los Angeles Time , a feared critic who classifies him in the vein of Spike Lee . But faced with Marie's pouting pout, Malcolm quickly gets annoyed. He asks her what's wrong. Insist. Until the young woman cracks. She did not appreciate that Malcom forgot to pay tribute to her when he was totally inspired by his personal story as a young drug addict. A feverish and metaphysical night ensues between arguments and declarations of love.
A camera of rare finesse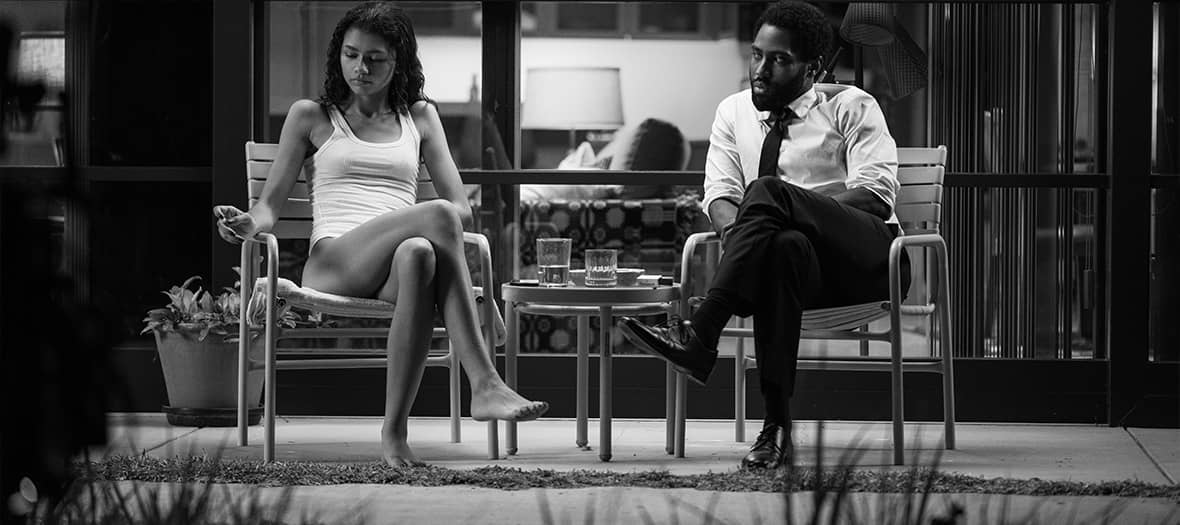 © DOMINIC MILLER/NETFLIX © 2021
The constraints imposed by the Covid pushed Sam Levinson to surpass himself. A creative effervescence that led him to choose a theatrical staging: unity of time, action and place. And the possibility of an aesthetic masterpiece behind closed doors carried by the sublime jazzy soundtrack from the LABRINTH label.
In this case: 1h45 of masterful married life scenes in the minimalist decor of an architect's house and a brilliant acting performance of rare sensuality worn by the duo Zendaya and John David Washington . Because clearly, we are in an intimate, hyper aesthetic drama that is in line with Who's Afraid of Virginia Woolf? and In the Mood for Love … Sam Levinson is distinguished by a classic and minimalist film which sheds light on his genius of the camera, but also of an author who deals with the great subjects of his time: the place of women, the responsibility of artists, racism and the couple's existential questions.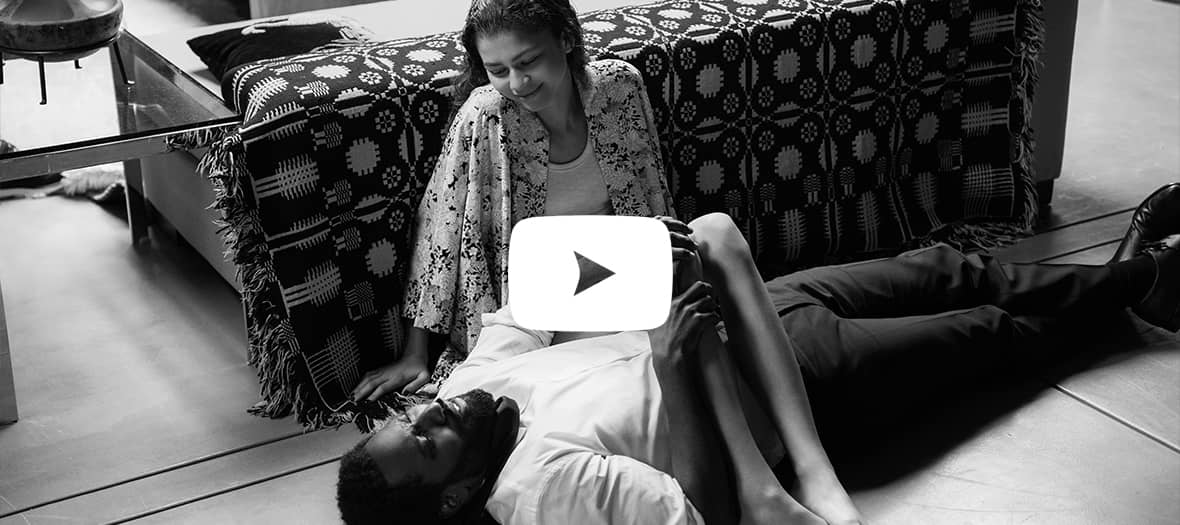 © DOMINIC MILLER/NETFLIX © 2021
Malcom et Marie , available from February 5 on Netflix
And also
The Dig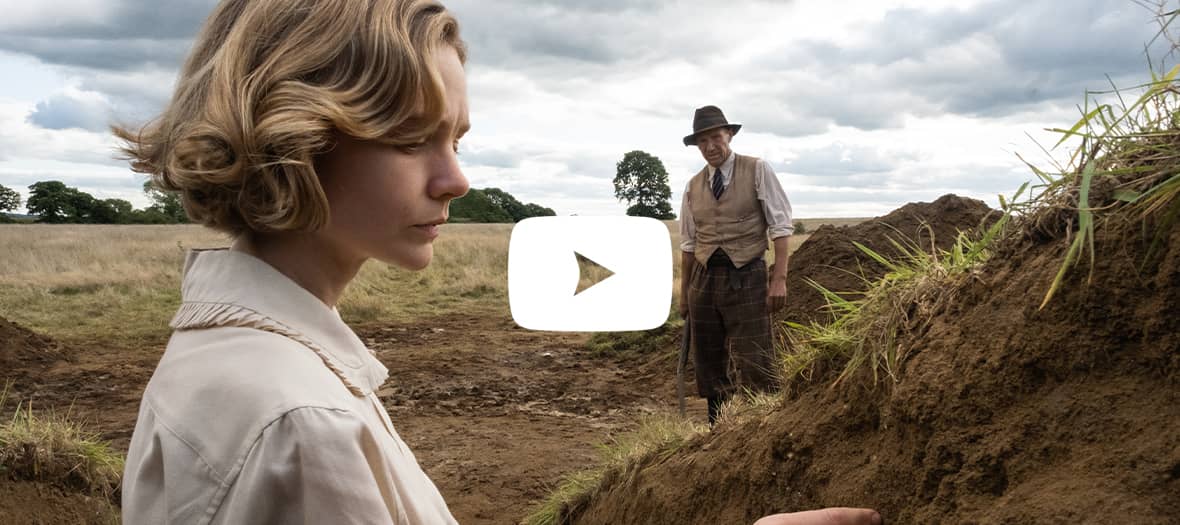 If you liked… In the tradition of Titanic or The King's Speech , The Dig is displayed as a large historical English fresco which has everything to become cult.
The pitch: This wildly romantic adaptation of John Preston's novel revisits a true story, the unfolding of which takes place as World War II is about to break out. The young and wealthy widow Edith Pretty ( Carey Mulligan ), mother of a young boy, hires an amateur archaeologist, Basil Brown, played by Ralph Fiennes ( The Constant Gardener, Harry Potter) to unearth a burial on her property. His excavations will lead him to discover an extraordinary treasure that the British Museum quickly intends to appropriate. This is the start of a crazy epic ...
Why is everyone talking about it? Rarely, the production entrusted the realization of this blockbuster to the artist and playwright Simon Stone , better known for his prowess in Avignon and his staging at the Odeon than in Hollywood! He manages to deploy here a family and popular film of dazzling quality between the wonderful soundtrack of Stephan Grégory , the formidable acting and the photograph of the British countryside of rare poetry. All the ingredients are there to make you cry: archaeological thriller, well-crafted love story , arm wrestling against disease, metaphysical quest on transmission. Too good !
Available from Friday January 29th on Netflix
© LARRY HORRICKS / NETFLIX
Palmer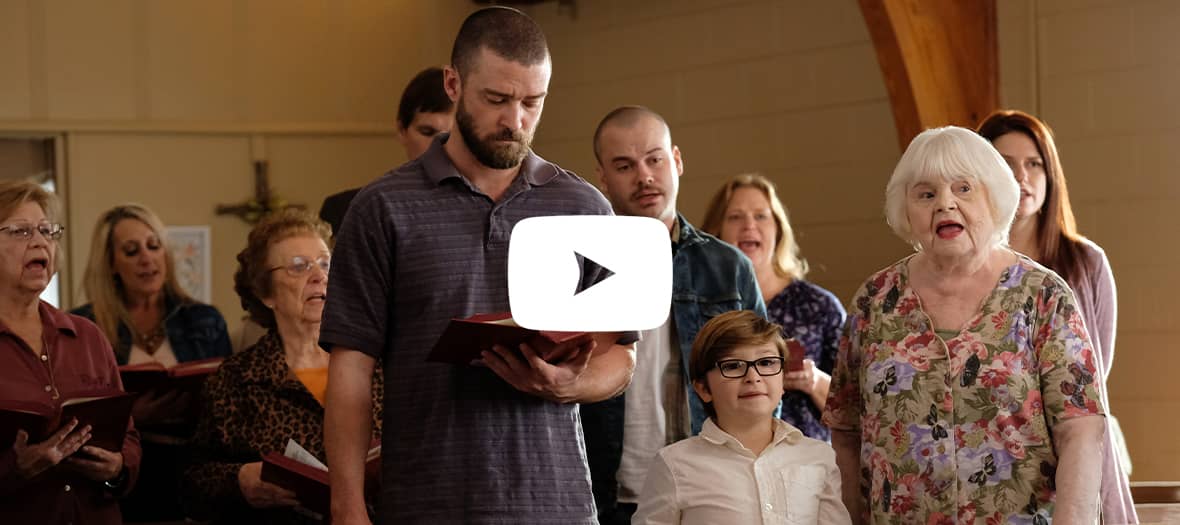 If you liked… For a boy with Hugh Grant and Nicholas Hoult , Up there from Pixar and all those cute movies about an unlikely friendship between a child and an adult.
The pitch. Palmer ( Justin Timberlake ) has just served 12 years in prison. Back with his grandmother who raised him (a figure of generosity, known as the white wolf in the community), he meets Sam, a little boy abandoned by his drug addict mother ( Juno Temple ) and who blossoms while playing dinette disguised as a princess. Although diametrically opposed, the two quickly take affection, especially as each of his kind is rejected by society. They quickly become inseparable, until the mother returns and her share of galleys ...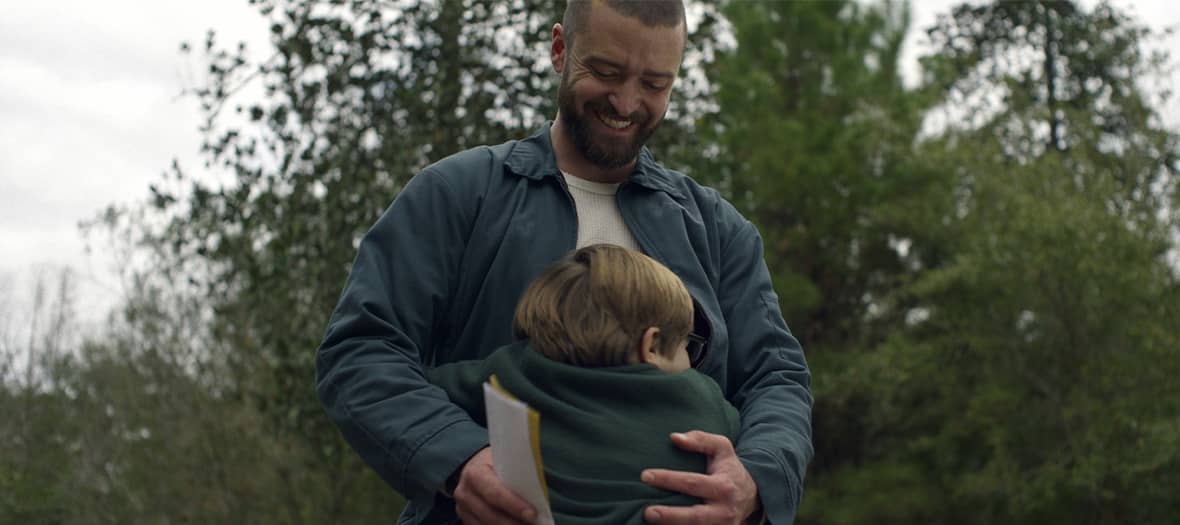 Why is everyone talking about it? How do you get back to a normal life after prison when the violence seems to pursue you at all costs? In this beautiful film directed by actor Fisher Stevens (more used to supporting roles than directing, wrongly), Palmer claims his right to redemption . The opportunity to rediscover the dramatic palette of the seductive Justin Timberlake , in great shape for his return in front of the camera. Subtle, sexy, moving, all that was needed was to not take his eyes off the adventure of his convict with a big heart. And on his way, the promising Ryder Allen is a ray of sunshine that really well put together lines make infinitely endearing.
Available from Friday 01/29 on Apple TV
© Apple TV+
Paradise Hills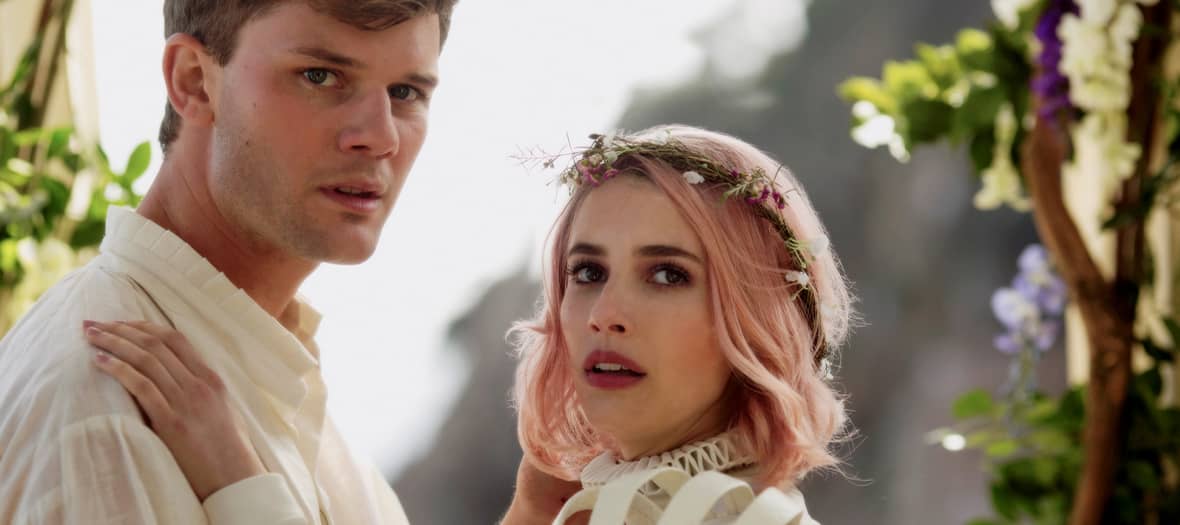 If you liked… The Chronicle of Bridgerton or Picnic at Hanging Rock (the series inspired by Virgin Suicides ) and you dream of resting your mind this weekend in front of a cool and sweet movie… You will be served with Paradise Hills , a pop dystopia that revives the spirit of The Handmaid's Tale with Twilight sauce .
The pitch: Uma (Emma Roberts) wakes up on an island paradise that has everything to make the most prominent instagramers fantasize. In this center for emotional and holistic healing, we pamper the young heiresses of the upper class (cuckoo Gossip Girl ) with personalized diets, psy and yoga. But this luxury spa will quickly turn out to be a golden prison passed through a pink and pastel filter, run by the terrible Duchess Milla Jovovich . Objective of this fascist boarding school: to format young rebels in the image that their families (not always very progressive) have of a perfect young girl. Ugly duckling not fit enough, Chloe ( Danielle Macdonald ) is asked to go into exile and return to the same 34-36 as her sisters by the end of the summer. As for the pop star Amarna ( Eiza Gonzalez ), it's all about calming her questions about her sexual identity. It is the hour of emancipation for Uma and her new friends who will try by all means to escape the island.
Why Everyone's Talking About It: Very enjoyable to watch and backed by literary English that intensifies the dramaturgy of the story, the ultra-aesthetic debut feature by young 30-year-old Spanish director Alice Waddington, selected at Sundance, boasts a hyper production. licked in with an aesthetic that seems to come out of a surrealist painting by Chirico , although the subject of empowerment is really light. Feminists will howl as the feminine attributes of the frail heroines seem to come from a universe closer to Zahia and Sofia Coppola than to Lena Dunham . However, if we see this epic as a girl power adventure, god it is good to binge-watcher!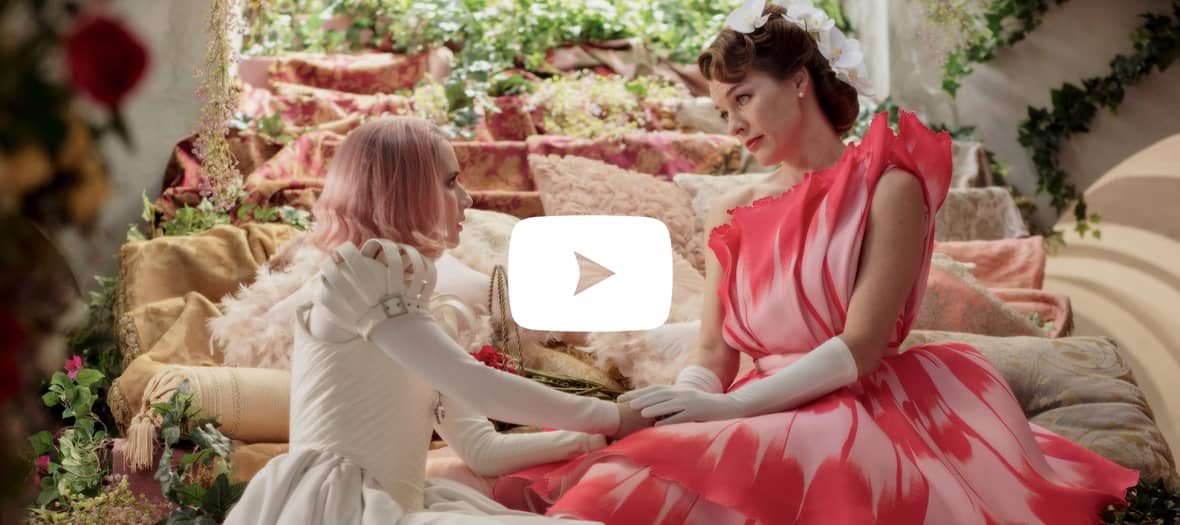 Paradise Hills, online at Amazon Prime

© Manolo Pavón
On the rocks, the romantic comedy by Sofia Coppola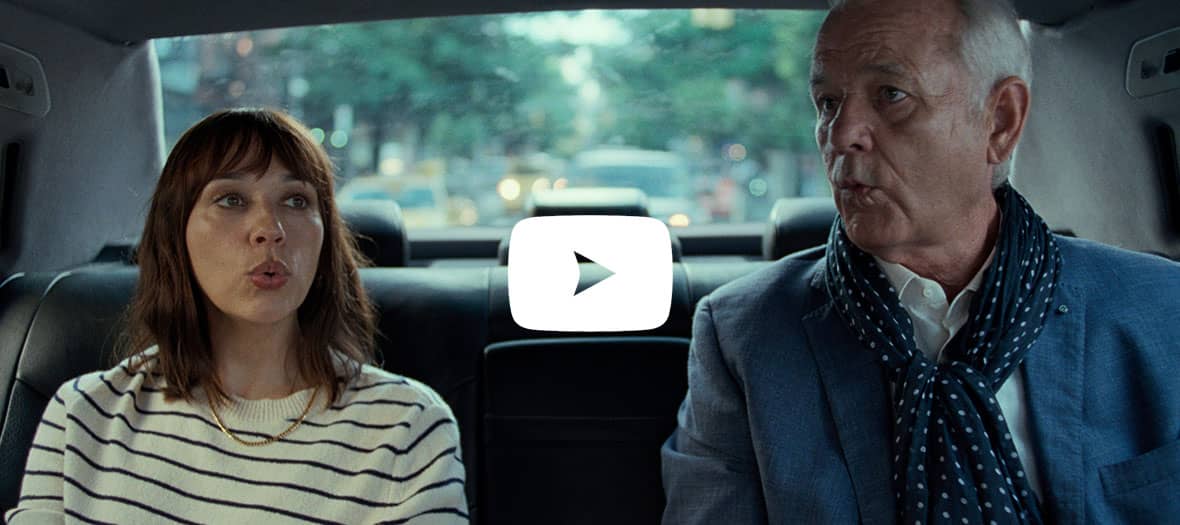 If you liked… The Bling Ring , Virgin Suicides especially Lost in Translation with (already) Bill Murray , and all the film of the favorite director of American indie cinema.
The pitch: inveterate seducer, Felix sees a way to get closer to his daughter Laura when she confides her doubts about her husband's loyalty. Neither one nor two, the wealthy art dealer drops romance and driver to take his beloved child across the Upper East Side in his old red convertible, in search of evidence. But the spinning takes a very romantic turn when you replace the dingy sandwiches with toast of caviar and go so far as to follow your son-in-law on a " business trip " to a dream beach in Mexico.
Why is everyone talking about it? Sofia Coppola tried her hand at comedy here for the first time, and it took no less than the farce Bill Murray to intelligently understand the melancholy humor of the director. The pair Bill Murray and Rashida Jones ( Boston Public , The Office … and daughter of Quincy ) nestle in a fleece staging à la Woody Allen (protagonists WASP, New York, chic restaurants, jazz notes…). A tasty and unpretentious fresco.
Already available on Apple TV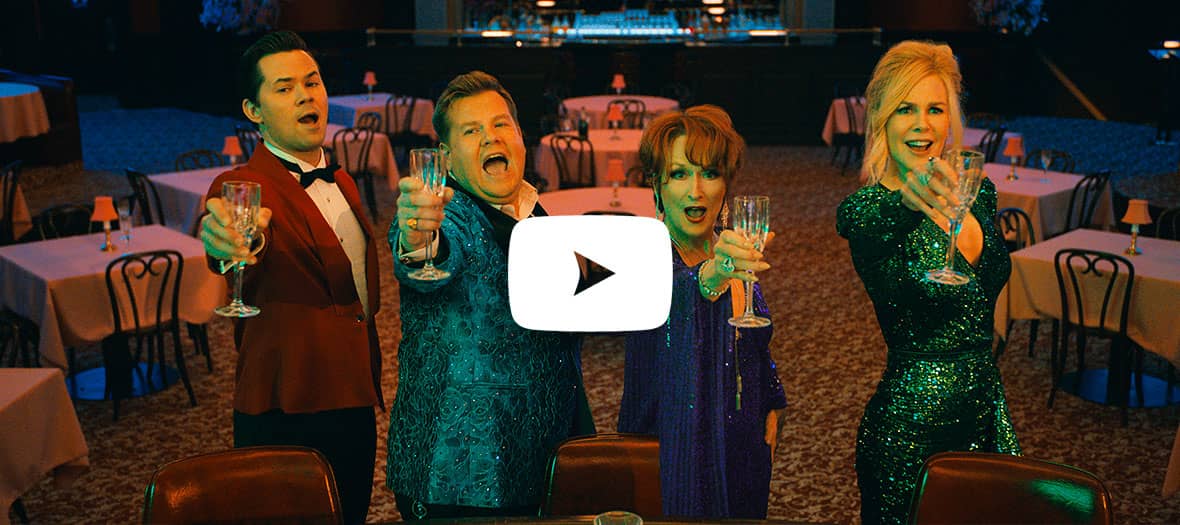 If you liked… Mad Priscilla of the Desert , Rocky horror picture show , Hair and all the musicals that have shaped and inspired queer culture.
The pitch. Four declining Broadway artists are desperate to return to center stage. They seize the story (true, in this case) of a lesbian high school girl banned from prom and run to her rescue to gain good press. But deep in Indiana, between two Monster Trucks contests and deprived of privileges in a world where no one knows them, the quartet struggles to make themselves heard.
Why is everyone talking about it? Glee creator Ryan Murphy goes back to his fundamentals: song, glitter, choreography, in short, mastered kitsch. And to embody his stars of the musical , who other than Nicole Kidman and Meryl Streep , whose vocals have already amazed the public respectively in Moulin Rouge and Mamma Mia! ? In back-up, the director more than ever committed to LGBTQ rights confirms the comedic talent of the Late Late Show presenter James Corden . Too canon and all in legs, Nicole Kidman shines in neo-Velma Kelly in her tribute number to Chicago , the most cult musical of Broadway. Frankly feel good!
Already available on Netflix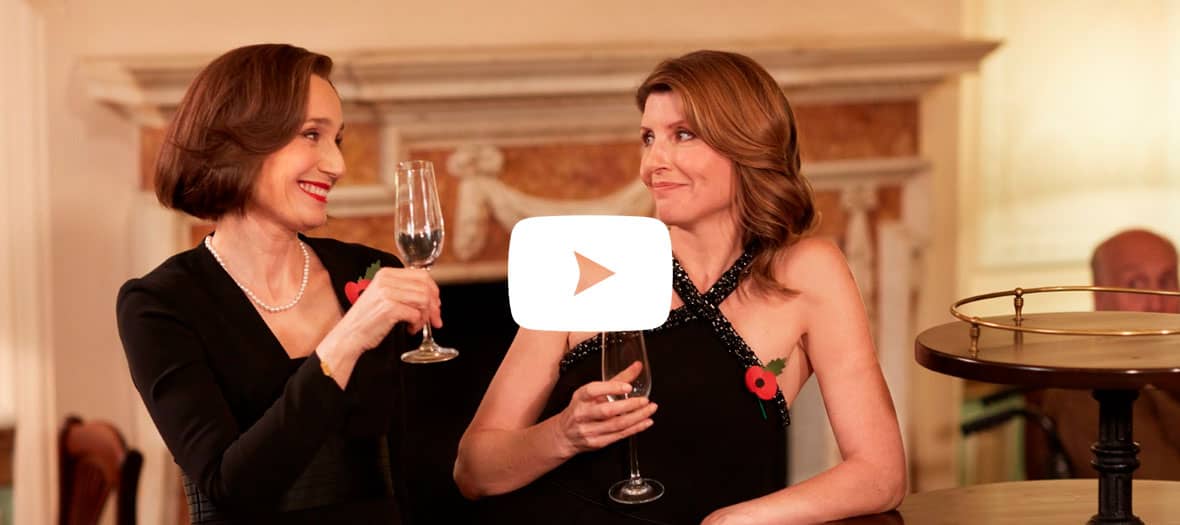 © 2019 Military Wives Choir Film Ltd
If you liked… The Full Monty phenomenon ! Peter Cattaneo's new film has everything to appeal to fans of purely British comedies. After the strip tease of a band of unemployed, place in the Girls Band of military women ...
The pitch. Yorkshire, 2011. While their husbands fight in Afghanistan for 6 months, the wives of the soldiers of the Flitcroft garrison are anguished and bored. Kate Barclay ( Kristin Scott Thomas ), the colonel's wife, decides to create a choir that is half Desperate Housewives and half Spice Girls, to make their daily life swing ... But that's not counting the rivalry between Kate and Laura ( Sharon Horgan in Catastrophe ) to play the conductors (orchestra). In short: the creping of bun in due form.
Why is everyone talking about it? With the covid, its producers decided that The Singing Club would ultimately not go through the dark room but would be directly broadcast exclusively on Canal +. Brit 'to your fingertips, it's the feel good movie inspired by a true story that all the critics have been waiting for. For the best ! What a joy to rediscover the wonderful Kristin Scott Thomas as a psychorigid bourgeois and the sense of irony so dear to Peter Cattaneo. A pure delight.
© LEONINE DISTRIBUTION GMBH
Vivien Leigh, Gone with the Wind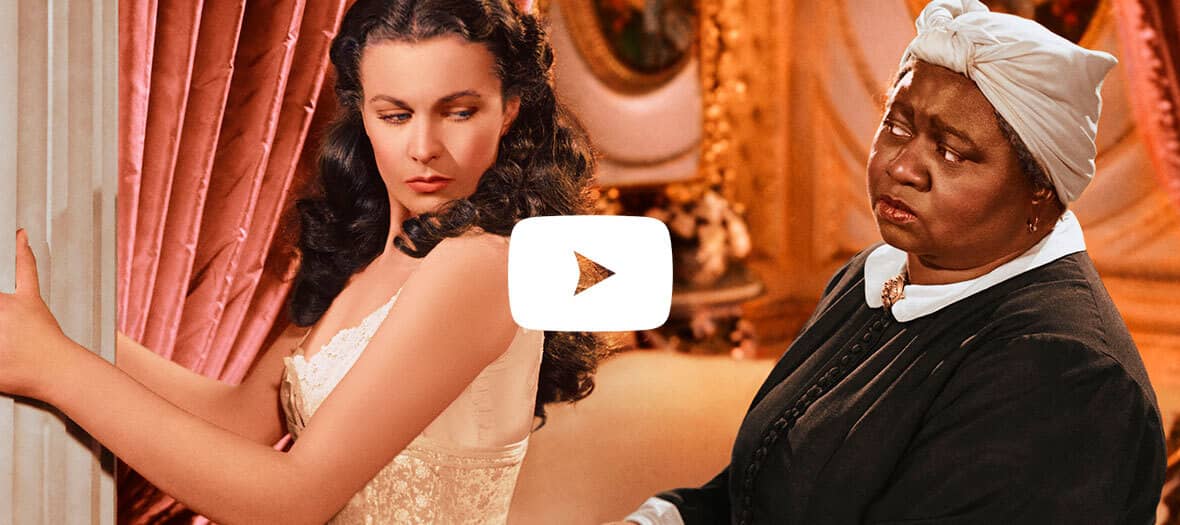 If you liked… Gone with the Wind , A Streetcar Named Desire , Midnight in the Shadows and all the cult filmography of one of the most fascinating actresses in history.
The pitch: how did a young English actress, born in Darjeeling in the colonies and raised in the purest tradition of the British upper middle class, land the most prized role in Hollywood, namely that of the Southerner Scarlett O'hara, in the midst of the Civil War? Director and cultural journalist Priscilla Pizzato returns with this documentary on the incredible journey of this " obvious and magical beauty " as gifted as it is uncontrollable.
Why is everyone talking about it? From her hidden romance with Laurence Olivier when the two of them were married to her vital need to share herself between cinema and theater stages, Priscilla Pizzato uses archives, extracts from interviews, correspondence and passages from her diary for us. present Vivien Leigh from a new angle. Special mention in the passage which explains how she fought with the director of the mythical Gone with the Wind to highlight the complex character of her character, which earned her to be called by the author Margaret Mitchell herself: " She is my Scarlett! ". We still shudder.
Sunday January 3, 2021 at 10:50 p.m. on Arte and from December 27 to March 3, 2021 onarte.tv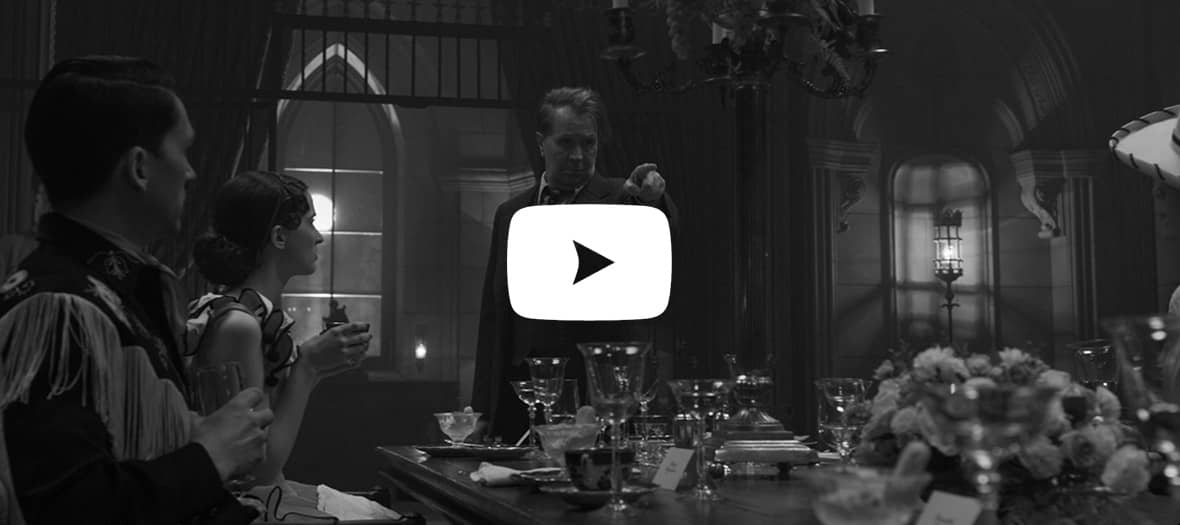 If you liked… The work of the genius David Fincher who remains undoubtedly one of the most outstanding directors of his generation with the series House of Cards , Seven , The Social Network , The Strange History of Benjamin Button or Fight Club .
The pitch: welcome to Hollywood in the 1930s. New York critic Herman Mankiewicz , alias Mank, is hired to adapt Orson Welles' bestseller. Atypical and caustic character with a taste a little too pronounced for the bottle, the author struggles to complete the Citizen Kane script in time that he was entrusted with ...
Why is everyone talking about it? This is the most " wow " release of the year on Netflix that will appeal to cinema geeks. With Mank , the American prodigy pays homage with finesse to cinema and to the golden age of Hollywood. All supported by an extraordinary photo where excellent Gary Oldman, Amanda Seyfried, Tom Burke, where it is about shenanigans and intrigues in the studio and the difficulty to create. True " behind the scenes " in black and white Citizen K , long regarded as the greatest film of all time, David Fincher signs a radical film, little gem for the initiated neophytes easy and pleasant to watch for the neophytes. In short: the new favorite of the next Oscars.
Available on Netflix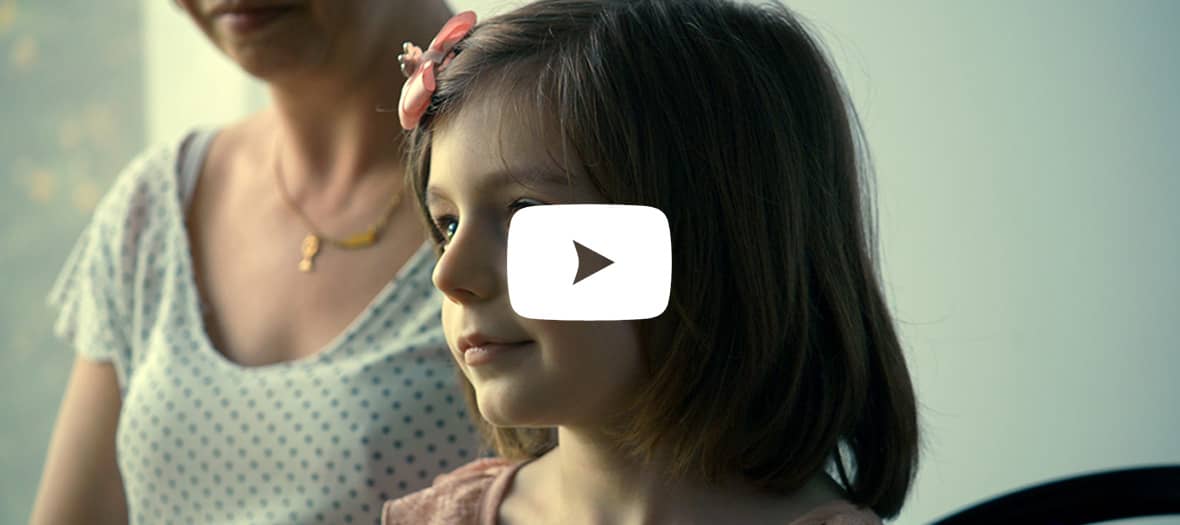 If you liked… Sébastien Lifshitz's documentary film including the brilliant Les Invisibles , which presented rebellious homosexuals born during the interwar period.
The pitch: little Sasha, 7, was born into a boy's body. Her gender dysphoria , which appeared very early when she was 3, is widely accepted by her whole family, but her mother has to fight with her school to get her accepted there as a little girl. Between two appointments with the child psychiatrist , Sasha suffers from being the only one in the dance class disguised as a boy and hesitates to bring her classmate to her house, for fear of her reaction when she sees her room all pink.
Why is everyone talking about it? This is the most moving portrait of 2020. Besides the sweet Sasha, who feels 100% girl and only lives for the beautiful dresses that turn, it is also her family who will bring tears to your eyes. Rarely have we witnessed onscreen such unconditional love between a mother and her child (" I know this will be the fight of my life "), despite the prism of guilt and worry about her. to come up. A single sentence to sum up the message of this documentary to put in everyone's hands: " I am convinced that we all have a mission to accomplish: Sasha to change mentalities, me to help her ".
Available on arte.tv until January 30, 2021
The invention of French luxury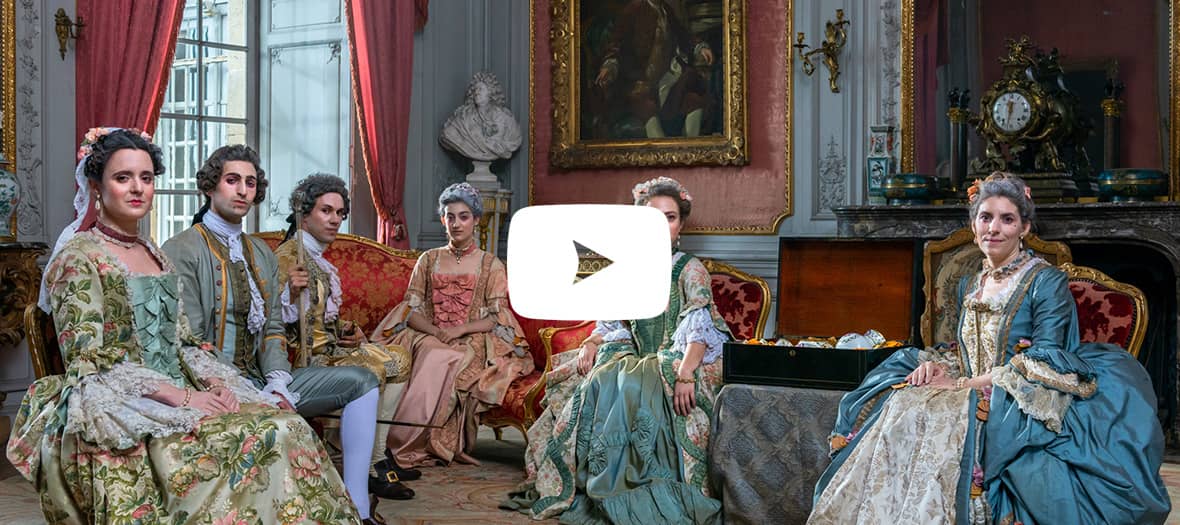 © Manuel Irniger
If you liked… The La fabrique du luxe exhibition at the Cognacq-Jay museum in 2018, as well as the crisp anecdotes of Stéphane Bern in Secrets d'Histoire .
The pitch: a strong documentary… documented on the origins of French luxury . In short: how Colbert , Louis XIV's finance minister, carried out a vast industrial espionage to steal traditional know-how all over the world and appropriate it to France. Murano mirrors, fabrics from Holland, porcelain from China… Craftsmen were literally debauched for huge sums, some of them even being poisoned by their country of origin. Regardless of the " collateral damage ", what interests Colbert is the influence of France and its immediate need to restore a tolerable import / export balance. It must be said that the nobles of the court cheerfully emptied the state coffers to afford luxury products from the end of the world ...
Why is everyone talking about it? If you wanted to bingewatcher of the Vuitton and Chanel parades in spades, it is shabby! Stéphane Bégoin's documentary is aimed at true history buffs. With reconstructions (sometimes a little kitsch, but how else?) And the fascinating testimonies of archivists and historians, we learn a lot about the little habits of the court of Versailles . A delectable and instructive film on the economy of appearances.
On the air, Saturday December 5, 2020 at 8:50 p.m. on Arte, already available on arte.tv until February 2, 2021
An American ode, the next Oscar signed Ron Howard?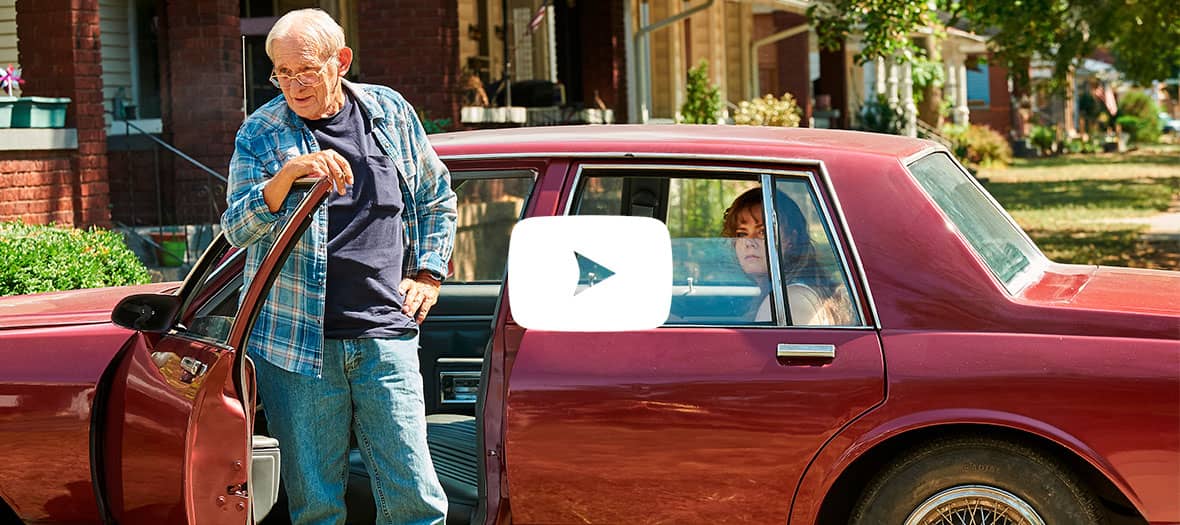 If you liked… Hillbilly Elegy , the best-selling biography of JD Vance, which the director Ron Howard ( Splash , An exceptional man …) adapted into a biopic star on Netflix, supported by Vanessa Taylor, screenwriter of The Shape of water or Game of Thrones .
The pitch: while he is about to pass the interviews to integrate an internship in the largest law firms in Washington, JD must return urgently to the Ohio of his childhood to take care of his mother who has just plunged back into heroine. Through the eyes of a young and brilliant law scholar at Yale, a portrait of 3 generations of a deep white America , downgraded, in short: the famous hillbilly (literally " rednecks ") who " made Trump " is sketched. .
Why is everyone talking about it? Because Hollywood made this family portrait a political film selected for the Oscars , despite a mixed reception from critics. Still, Glenn Glose is absolutely stunning as a totally politically incorrect matriarch. A must see, if only to get an opinion ...
An American Ode , available November 24 on Netflix
Life in front of you, with Sofia Loren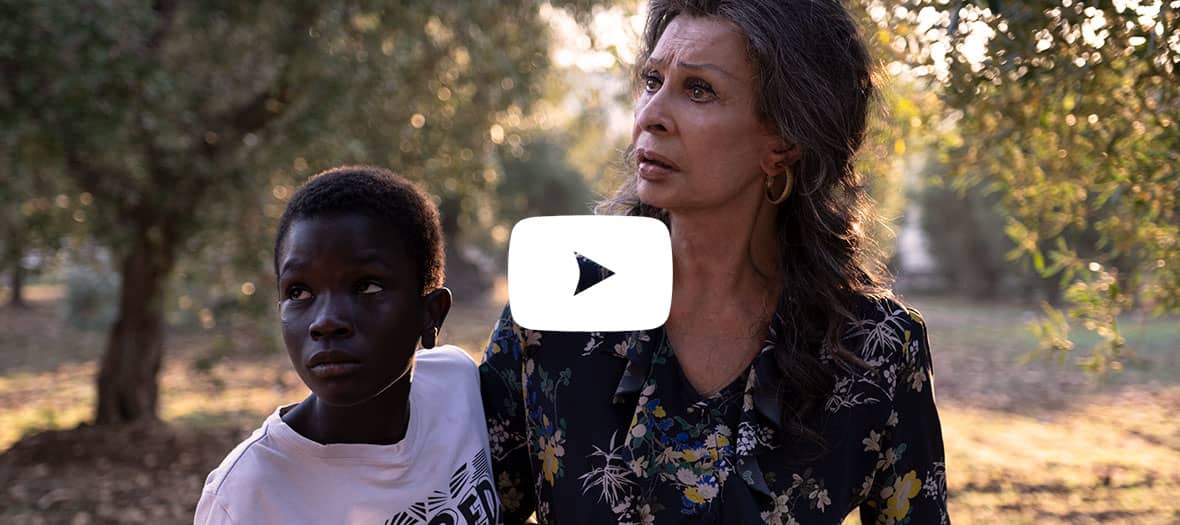 If you liked… The eponymous film by Moshe Mizrahi in 1977 with Simone Signoret , adapted from the now cult novel by Romain Gary and which takes place in Belleville.
The pitch: a former prostitute survivor of Auschwitz , Madame Rosa accommodates and educates idle children in her neighborhood. With a bad heart after he has racked her up in the middle of the street, she accepts to welcome Momo, a difficult and insolent teenager. Very quickly, however, the two come closer and bond with a discreet, deep bond. However, Madame Rosa is advancing in years and begins to have absences, to the point of no longer being able to take care of anyone, and of her either.
Why is everyone talking about it? There are works like that, universal and timeless, that you can transpose anywhere and at any time. Edoardo Ponti thus seizes on Romain Gary's novel (published under the pseudonym Émile Ajar , for the anecdote) and brings its story to life in an Italian port city. He films his illustrious mother Sofia Loren , who had disappeared from the radar for ten years and still radiates grace from the top of her 86 years in front of a young Ibrahima Gueye , not impressed for a penny. In short, a touching film on transmission between generations and the end of life.
Already available on Netflix
Bronx: Olivier Marchal's new Netflix movie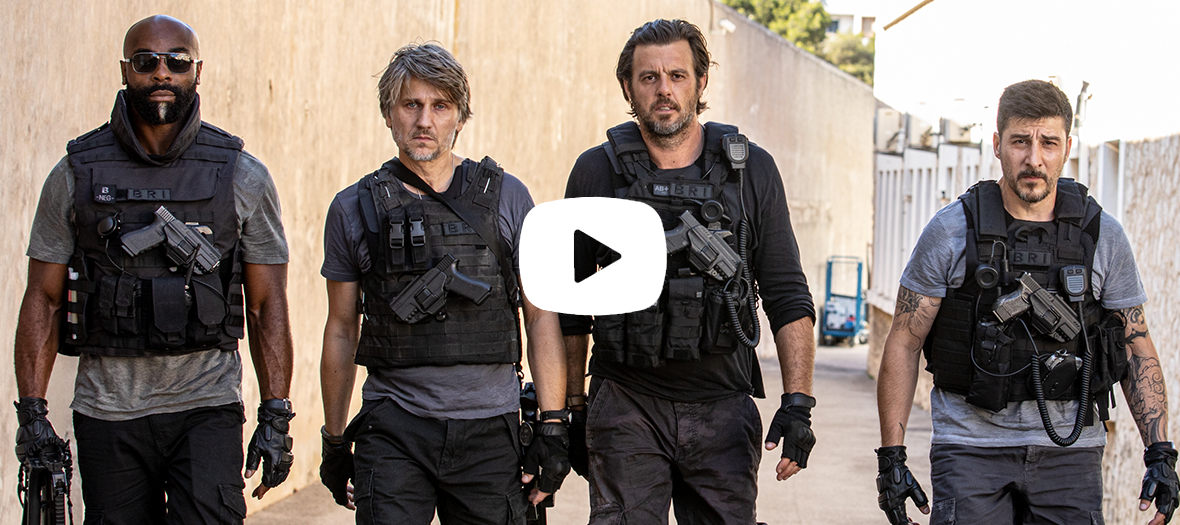 In Marseille , the BRI is tracking down two opposing gangs around a dark affair of killing. But between a murdered witness, a shipment of coke in a zodiac to be intercepted, suspicions of corruption , abandoned wives and death threats that come from all sides, the affair is likely to turn into a fist fight.
Why are you going to love it? Ex-cop and now a solid director, Olivier Marchal ( 36 quai des Orfèvres , Braquo , Les Lyonnais ) delivers for Netflix a new muscular film featuring the elite police brigades. In addition to memorable action scenes based on castagne and frankly well-executed shootings, the king of thrillers offers himself a crazy cast. Jean Reno as a charismatic director of the PJ, Lannick Gautry to embody the anti-gang and its risky intervention methods, Gérard Lanvin as a disturbing Italian mafia and, surprise, the rapper Kaaris in the pumps of a testosterone cop from the BRI. Funny for the one whose most pieces blithely size the font… In short: a real good action movie . However, be careful not to lose the thread of a somewhat convoluted plot. We watch him two-way through the information we have retained, and we allow ourselves breaks if necessary to take stock: " Wait, who is he again? "...
Available October 30 on Netflix
© Mika Cottelon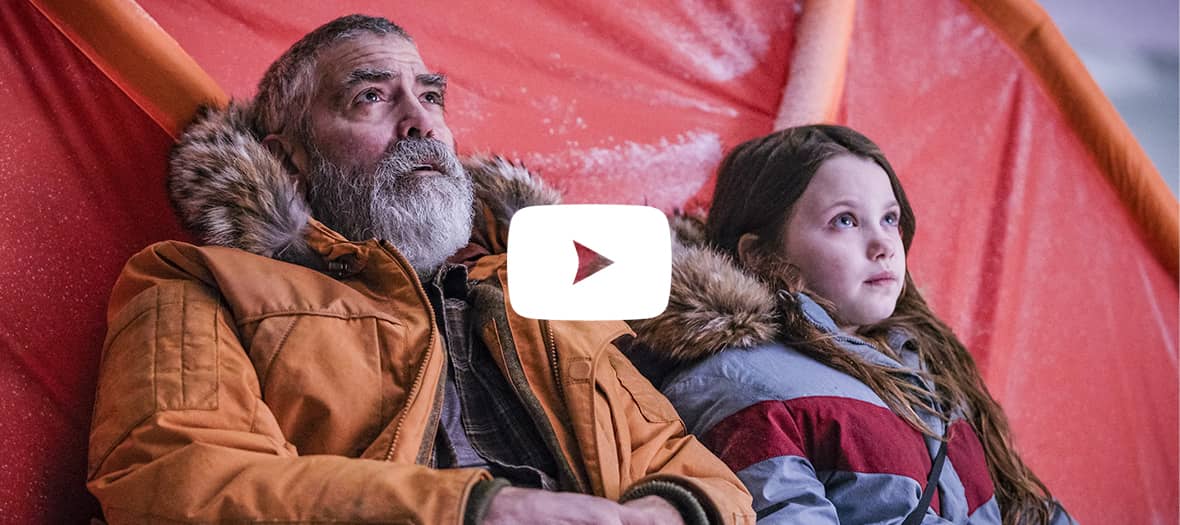 If you liked… The futuristic mood of Interstellar and the long walks in the snow of Leonardo DiCaprio in The Revenant .
The pitch: the great scientist Augustine Lofthouse (George Clooney) is all alone in his lost base in the middle of the Arctic, having for only company his bottles and a little girl who arrived there we do not know quite how. A devastating catastrophe seems to have prevented all life on Earth. That's good (or not), a crew of astronauts on the move for two years has just validated the hope of a possible life on a star and is on the way to announce it to Earthlings. Oops. The lonely bearded man tries at all costs to warn them not to return.
Why is everyone talking about it? Admittedly, it is better to first have met with precision on the history of the film in order to understand its purpose. Directed and played by George Clooney for Netflix, the long-awaited adaptation of Lily Brooks-Dalton's post-apocalyptic novel Good Morning, Midnight (2016) will delight fans of films set in space, and leave others completely unmoved. Should we see there the need to return to a form of human solidarity when everything is about to fall apart, that of " keeping the link ", as George himself explains ? Keeping the link with the screen will not be bad.
Available December 23 on Netflix
© Philippe Antonello / NETFLIX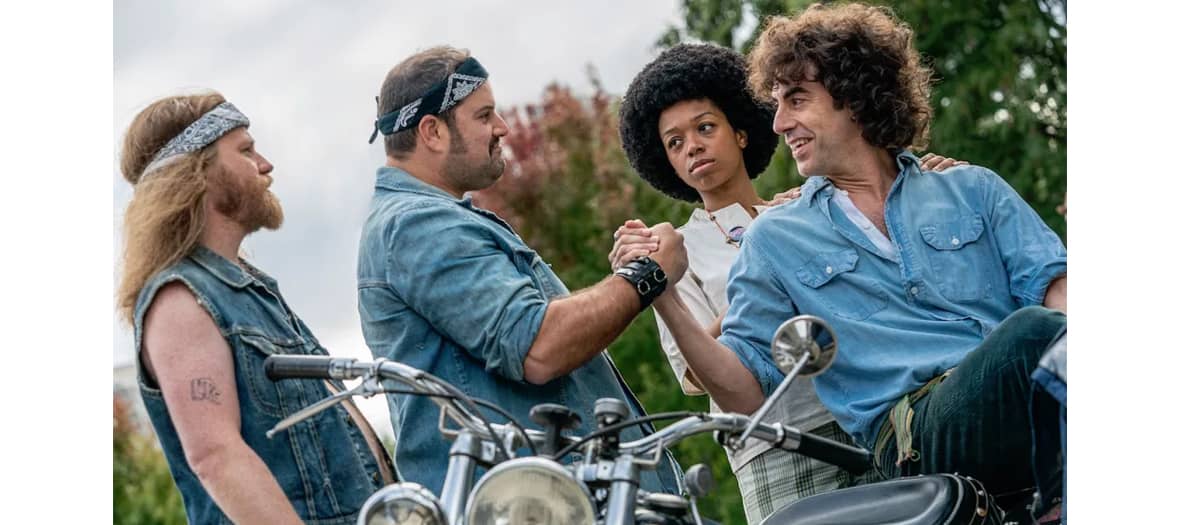 The new Netflix movie , a project initiated by Spielberg that everyone is talking about with Sacha Baron Cohen , Eddie Redmayne and Yahya Abdul-Mateen . Aaron Sorkin (the brilliant screenwriter of À la Maison-Blanche, The Social Network ...) reviews a historic trial in the history of the US in 1967, that of 8 militants wrongly accused of conspiracy and incitement to revolt, among which one of the founders of the Black Panthers .

Available on Netflix
Also find the 3 comedians on instagram and the indie bookseller who delivers all your favorite novels during the day