Blow of heart obliges, we have already told you a hundred times about the brilliant creations of Astrée de Mulder (what a cool name). Its modular belt bags, available as accessories for dogs, known under the name of its Astré brand, are now found in a pretty setting ( dog friendly of course) just in front of the superb 10th district town hall.
Colors, formats, modules: try everything for real
Before, you had to make an appointment with Astrée to come and try her neo it-bags and dog accessories in her showroom . From now on, passing the belt over a blazer, swapping the colors and sizes of the clipped pockets on it, trying to wear it rather on the shoulder or passing the new backpack version is possible directly at the pretty Parisian boutique - special mention for the amazing original cement tiles.
Astrée de Mulder, a designer coming from the largest luxury houses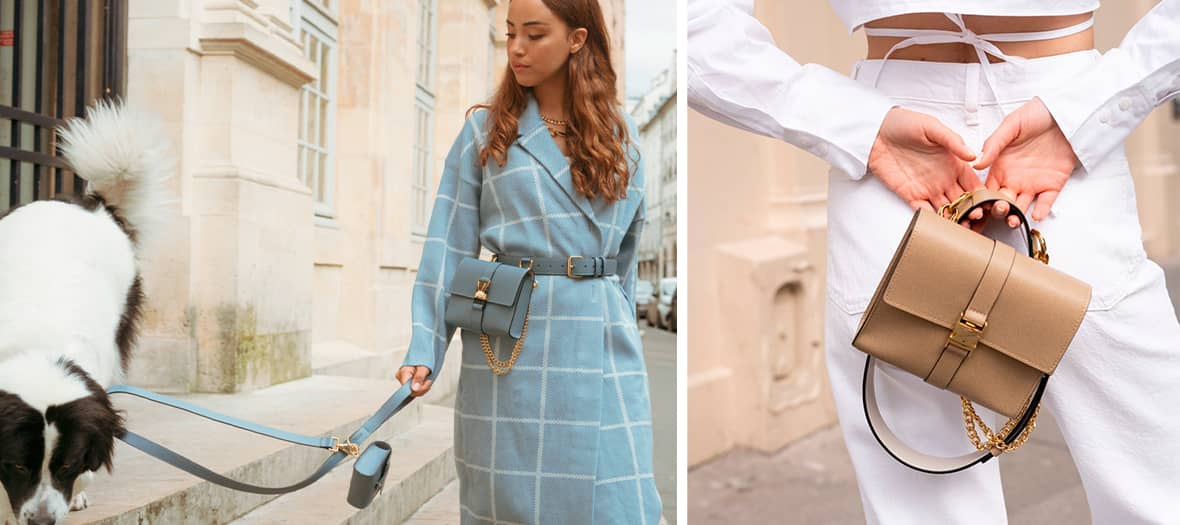 The opportunity to discover the new shades of the collection: sage green, champagne, Persian blue, pearl gray… unless you prefer the great classics of the house such as black epi, khaki or mandarin for the most beautiful effect. It must be said that after having worked for a long time for Chloé , Givenchy and Berluti , Astrée has not skimped on quality: all of its highly stylish bags are made from luxurious leathers and handcrafted in Florence.
A tailor-made space for dogs
From experience: You can't invest in a dog collar or harness without giving it a try. The Ledog d'Astré range already made it possible to create a harness perfectly adapted to the morphology of your little (or less small) protected.
A corner of the store now allows you to take exact measurements to order the perfect piece from the workshop. What to match your accessories and his by offering him the best comfort for endless walks.
Shoulder bag € 259, belt € 109, tailor-made harness € 219
Tuesday to Friday 11 a.m. to 7 p.m., Saturday 10 a.m. to 8 p.m.
Also discover Klep's, the spoiled dogs eshop