He looks at you with loving eyes and knows how to make himself indispensable, in short, your dog has tamed you. And you love this doggie so much that you are ready to cover him with gifts, a though it were your very own child. And why not? Nobody will judge you, or almost.
Bingo ! Klep's, the brand new online concept-store, is a real cave of Alibaba, specially conceived for our furry pet friends. Behind the leash, two dog lovers who tested in real life all the products on Matcha, their adorable Shiba Inu.
In the box? Resolutely elegant nuggets and never kitchy, picked amongst dog friendly labels from around the world: fresh meat croquettes (Edgard & Cooper, €9), a bow tie necklace in red velvet for important occasions or a striped hand-made bandana (Max Bone, €45 and €39), made in Australia shampoo with essential oils (Bondi Wash, €11) or a cute jacquard pullover (Parigot, €34), as well as toys, dog bowls, leashs and harnesses.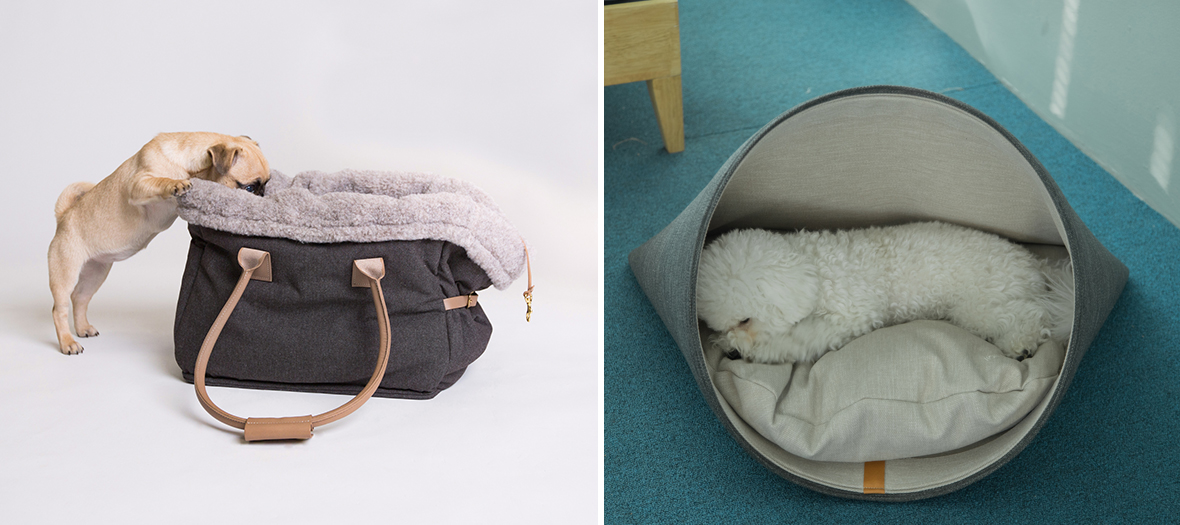 But the absolute must is obviously the trendy selection of good-looking baskets that will not look awful near the sofa: the ultra comfy striped cushion (Black Mayonnaise, €179), a small dog house in black fabric (Howlpot, €248), or the amazing travel bag you dream of taking everywhere with you (Cloud 7, €279). Because he is worthy it.
Also discover the healthy croquettes for spoiled dogs.