Sun blue-white-red in the forecourt of Macron, beach bag "first lady" ... Photos of fun accessories and very desirable posted live from the Elysee circulating on Instagram and multiply clicks and likes. The object of this astonishing digital agitation? The first Boutique de l'Elysée , showcase of highly cool French know-how, created under the leadership of Brigitte. We explain to you.
Once upon a time ... the Boutique de l'Elysée
The Elysée needed to be renovated . To preserve the Frenchie heritage and so that the restoration of the " castle " does not cost the taxpayer a round, the presidential couple imagined a well-conducted affair, inspired by the United States .
In this case: the Boutique Elysée , the profits of which are allocated to the restoration project of the presidential palace . A BA who is a dog… Clever!
In the windows of this online concept store , tricolor brands and 100% Made in France products. So far, so good. But where the Macrons have been strong, it is by appealing to the most desirable French Touch labels of the moment to sign collabs to make colette pale . Eh eh !
Absolutely stunning collabs
For summer: a multitude of accessories that have everything to be all the rage, starting with the First Lady tote with Le Slip Français , a tribute to Bribri (€ 19), the Sensee sunglasses (€ 129) or even more funny, pétanque à Macron with Obut (59 €), the kings of " Tu shoot ou tu pointes "?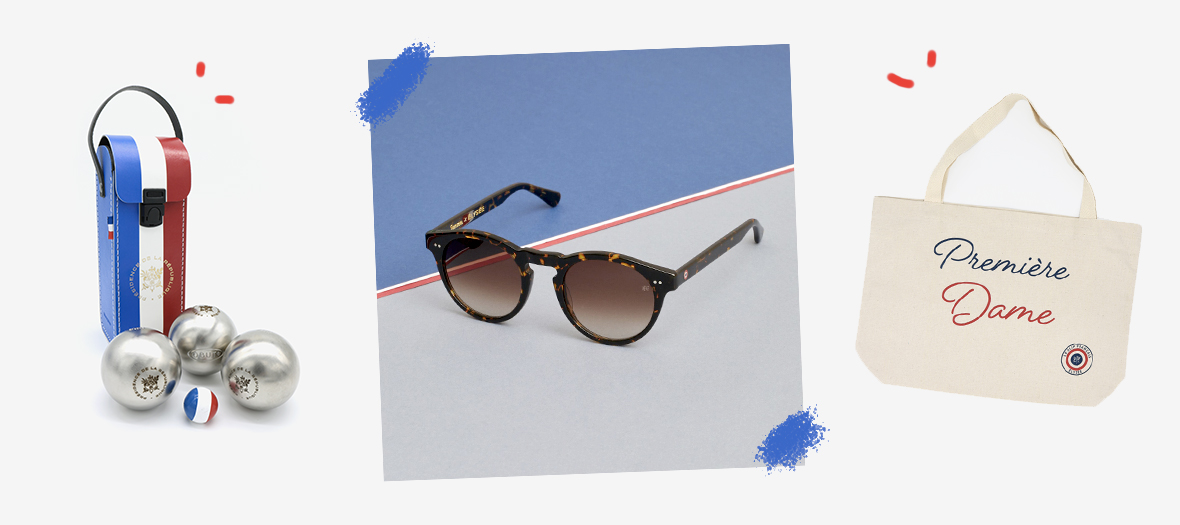 Other delicious snobbery to install in your garden: the Tissage de Luz lounge chairs (€ 89), the ultimate nap chic!
Cult of Made in France, local production and blue-white-red ... Phew: since patriotism is now the pinnacle of cool hipster, we assume its chauvinism with style and pride. For example, by wearing Atelier Paulin liberty, equality or fraternity bracelets (from 115 €), the Brégançon sweater with tricolor Saint James elbow pad (145 €) or the " Française " sweatshirt (115 €).
Bluntly LOL: the blue-white-red Duralex glasses (€ 6.50), the snow globe (€ 10) or the giant Elysée poster to color by OMY for children (€ 14.90).
Do you want more ? Patience! We whisper that an in real life boutique project should soon see the light of day. The next unmissable event of fashion week ?
All the information on www.boutique.elysee.fr
Also discover all the new labels made in France which are successful and the brunch garden party on July 14 at the Plaza .