A wild and touching film on virility
We already liked the offbeat takes of Gilles Lellouche as film director in Infidèles, we adore the improbable story he tells us in Le Grand Bain. After two years of being out of a job and depressed, Bertrand (Mathieu Amalric) happens to come agross an ad: masculine team of synchronized swimming seeks its last member. Without really knowing why (and because he has nothing else to do), he presents himself as candidate and steps into a family of 40 and 50 year olds as zany as they are endearing, where bellies with a little fat are welcome. Coached by a former champion (Virginie Efira) bruised by her sentimental life, then by a pitiless teacher (Leila Bekhti), the team, with a rather mediocre level, truly intends to participate in the world  championship, taking place in Norway. And too bad if people qualify this sport as "not very virile!"
A great casting
Because it's not just a question of piling up the best French actors to create a good film, Gilles Lellouche carefully selected them so that they could match up perfectly as a team. Each member of this small family has a story and shares it in the locker rooms : Marcus (Benoît Poolevorde) is going bankrupt for the third time, Laurent (Guillaume Canet) is so angry against the entire world that he loses his wife,  Thierry (Philippe Katerine) is as naive as he is endearing, Bertrand (Matthieu Amalric) manages to keep his head above water thanks to his team and his faithful wife (Marina Foïs). All bruised, hurt, unloved, little by little these characters become joyful thanks to this strange team in synch for the competition.
Verdict: rush to see it !
In one word: Wow! This surprising and carefully thought-out film mixes all the ingredients necessary to spend a nice moment: humour, emotion, incredible actors. By intelligently questioning the notion of virility and fragility, this social comedy might very well become a cult reference.  Special tribute to Philippe Katerine with a touching and offbeat humour and to his perfectly mastered acting performance.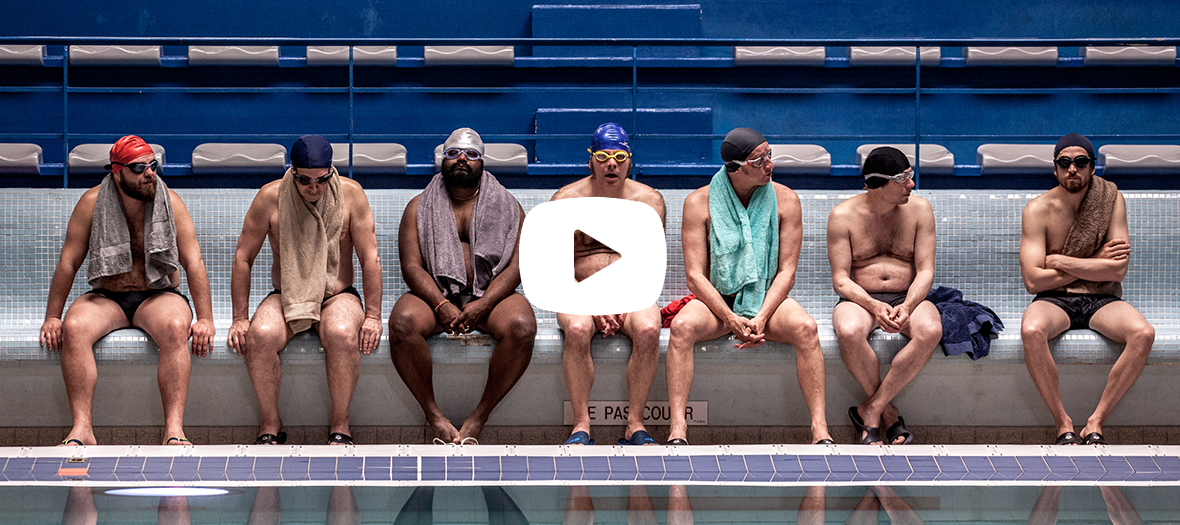 Also discover : The new movie of Mélanie Laurent?