Eight years after the Intouchables , the inseparable duo formed by Éric Toledano and Olivier Nakache are back on track with their new human comedy on disability. Once again, Hors Normes is inspired by a true story. That of Stéphane Benhamou and Daoud Tatou, two friends at the head of associations specializing in supporting young autistic people . To embody them on the screen, Vincent Cassel (Bruno) and Reda Kateb (Malik) break down the barriers of legality, ready to do anything to accomplish what seems right to them.
Respectively in Paris and in the suburbs, Bruno and Malik, two men of action, train young people from difficult neighborhoods to become " referents " for autistic adolescents. Except that housing the disabled without a medical framework and having them supervised by people without a diploma is very nice, but it is illegal. The inspection of the Ministry of Health arrives in Bruno's association and trouble begins. However, it must be admitted, no one else would be able to deal with such violent and unpredictable cases. So how do we do ?
Between chases of escaped autism, relentless appeals from creditors and nudges that fly, ok, the basic situation is no dream. It was without counting on the genius of Toledano / Nakache , able to make funny any situation a priori depressing.
In the middle of this mess of shit, Bruno, a practicing Jew, connects the shiddouh (understand arranged appointments) without flavor. Little Joseph can't help but sound the alarm bells on the train every day and drives SNCF staff crazy . The referents bicker 9-3 style and organize acronym battles (ARS, MDPH, IME, USIDATU…) to learn the names of the institutions.
In short, no one is let down despite the slack, and the spectators are laughing throughout. Special mention for Alban Ivanov flanked by his curls and his hat. For him, no need to open his mouth as his comic force radiates without doing anything.
Immediate passion for the role of Joseph, a young autistic passionate about washing machines who dreams of being a repairman. At the casting, actor Benjamin Lesieur , himself autistic, discovered during a theater workshop created by the directors. A nugget!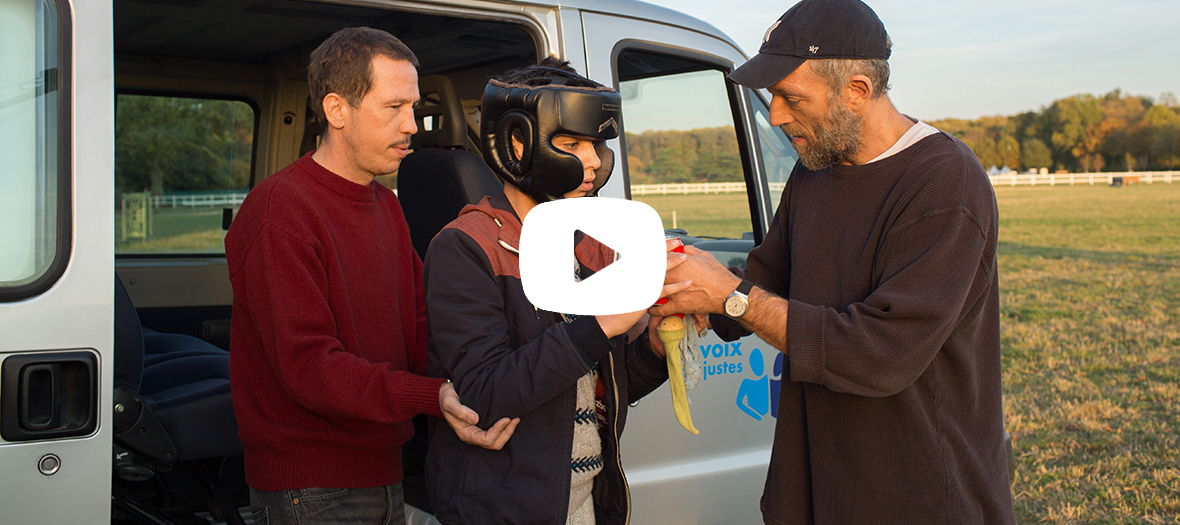 Hors Norms , in theaters on October 23.
Discover also Modern Love, mid-way series between Woody Allen and Love Actually , and the sensation movie with Jennifer Lopez and Cardi B .