If the most magical nanny left a strong imprint on our childhood or was passed on by your  parents, rejoice!
Fifty-three years after the original version by Walt Disney, Rob Marshall is offering us for Christmas the comeback of Mary Poppins with a stunning Emily Blunt. Why you should not miss this f musical comedy-film :
Emily Blunt: a perfect Mary Poppins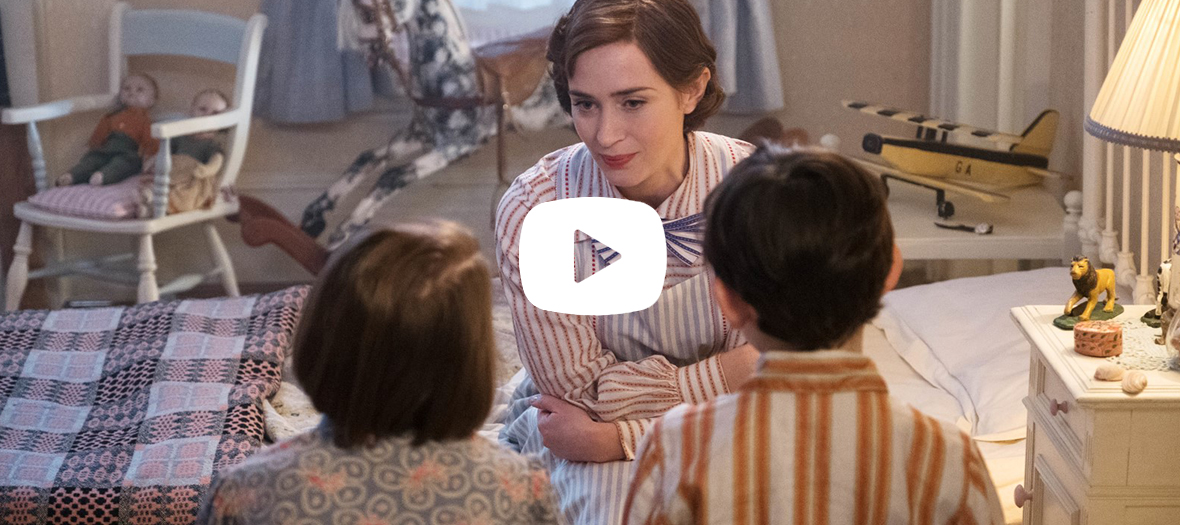 To incarnate this legendary character, Emily Blunt replaced the marvellous Julie Andrews (who won an Oscar for the part) and trained during several intensive weeks to perfectly master singing and dancing, omnipresent in the film. The result is irresistible and the interpretation totally credible. Always very chic, with a perfect bearing, the new Mary Poppins (who has not taken on a single wrinkle!) still knows how to tidy up a messy kid's room by snapping her fingers, continues to surprise them by leading them into fanciful universes, meeting along the way a certain Meryl Streep (who interprets her eccentric cousin) or Colin Firth (the cruel bank director).
A magical musical comedy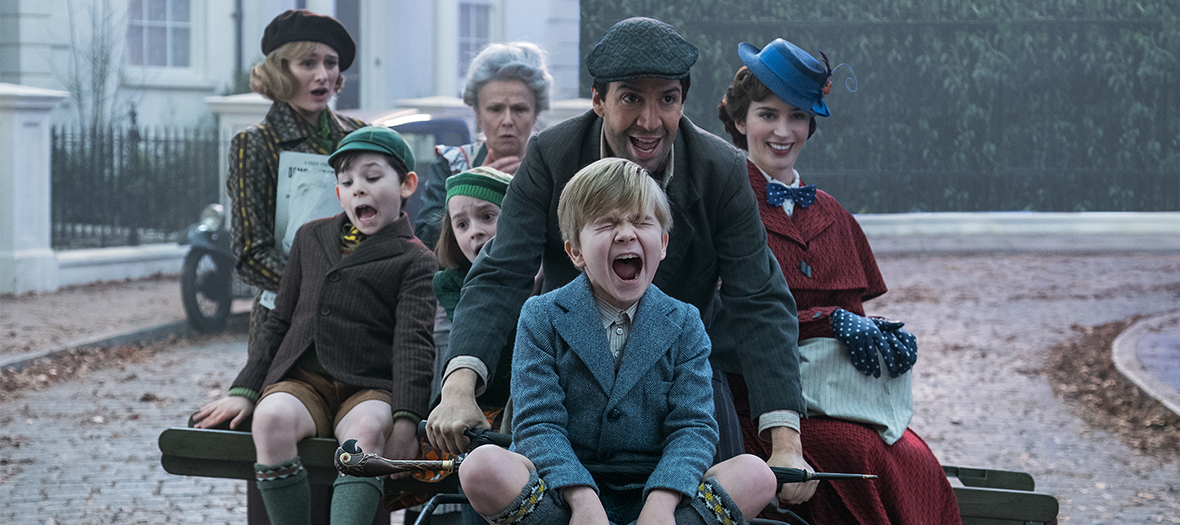 Inspired by the sequel, written by Australian novelist Pamela Lyndon Travers, this musical suite takes place in London at the end of the 19th century. The kids from the initial film, brother and sister Jane and Michael Banks, have become adults and are caring for Michael's children—recently widowed. And it's to bring a back smiles, fantasy, and magic to this family in mourning that Mary Poppins reappears, blown by the wind, into this house about to be sold… Rob Marshall, director of Chicago went all out for this film where the songs and superb choreographies flow perfectly.
Verdict
Already name in four categories of the Golden Globes, including best actress, this film offers all the ingredients to make you dive right back into childhood and make the most nostalgic amongst you dream: so there is no good reason not to rush and see this Christmas filml!
Mary Poppins Returns, to be released on the salle le 19th of December
Also check out why it's important to go see Pupille