You feel depressed by the constant rain and just want to watch a pretty, moving and enriching film? Bingo! We have what you need. In her most recent film with Elodie Bouchez, Sandrine Kiberlain and Gilles Lellouche, film director Jeanne Herry (daughter of Julien Clerc and Miou-Miou) tackles a subject (almost) nobody talks about: what happens to pupils of the nation, these children born without being recognized by their parents? Here are three reasons to go see this overwhelming film:
An overwhelming pitch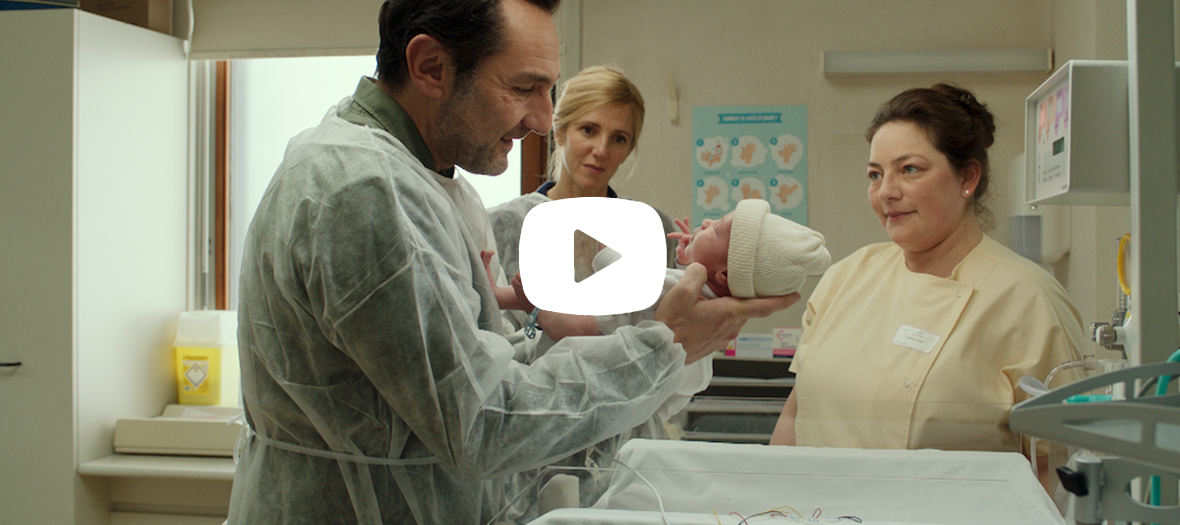 A baby having arrived at the wrong moment in the life of his mother, Théo is put up for adoption the day he is born. As for each baby born in France "under X", the state takes care of the child through its social services. The father of a foster family (Gilles Lellouche) is in charge of taking care of the newborn while the social workers (with Sandrine Kiberlain at the head of the department) are in charge of finding adoptive parents. It's Alice (Elodie Bouchez), who after ten years of adoption requests, will have the privilege of becoming the mother of Théo.
A terrific casting
If you have a hard time imagining Gilles Lellouche in the role of foster father in charge of pampering a baby born under X, prepare yourself to be bluffed by the performance of the one who directed the recently released Le Grand bain. By his side, a very moving Elodie Bouchez in the skin of a vulnerable bachelor mother trying to adopt a child since years, and a deliciously solid Sandrine Kiberlain as social worker. With a particularly impressive performance by Olivia Côte, whose character is in charge of announcing the good and the bad news to parents seeking to adopt, all the ingredients are combined for a superb film that really works. And for a final touch, a guest-star appearance of our national Miou-Miou!
A fascinating subject not in the spotlight
By tackling the subject of adoption regarding children born under X after having witnessed the experience of a friend, Jeanne Herry will teach you a great number of things about adoption procedures in France. After documenting herself during months and consulting a great many social workers, the director of Elle l'adore tried to stay as close as possible to reality in order to recall the itinerary of a pupil child. From how a foster family functions when it needs to constantly stimulate the baby, talking to him and cuddling him, to the role of social workers in charge of parents for a child and not a baby for parents in need, all the cogwheels pertaining to adoption are cleverly explained. A fascinating subject and very subtly presented, or how to relax and go to bed feeling more informed.
Pupille by Jeanne Herry

Discover also the new comedy by Jean-Paul Rouve