This is not a bed and breakfast. Nor a hotel. Nor really a guest house. Clos l'Abbé, offers superb 5-star hostelry, nestled in the calm of the Normandy countryside, half an hour from Granville. The idea? Renting the entire house for a weekend or holidays with friends, along with a customized conciergerie service worthy of leading Parisian palaces. Grocery deliveries, in-house chef, breakfast prepared every morning, let's make it short: here, it's paradise.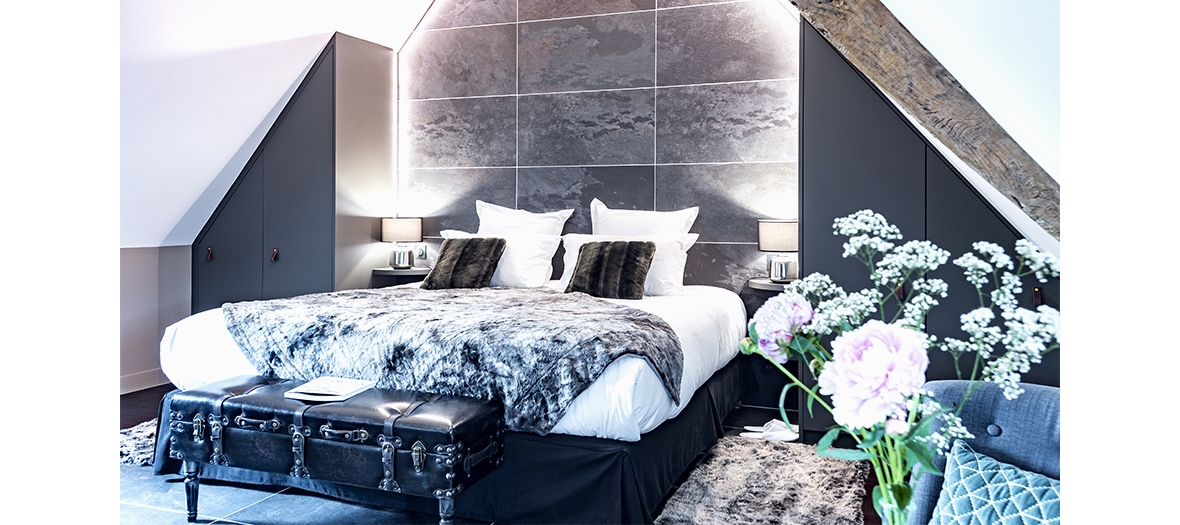 This typical 18th century house, owner Christophe knows it well and since forever, as he was its neighbour when he was a child. He bought it back with his wife Thina in 2017 and had it renovated from floor to ceiling exclusively by local artisans.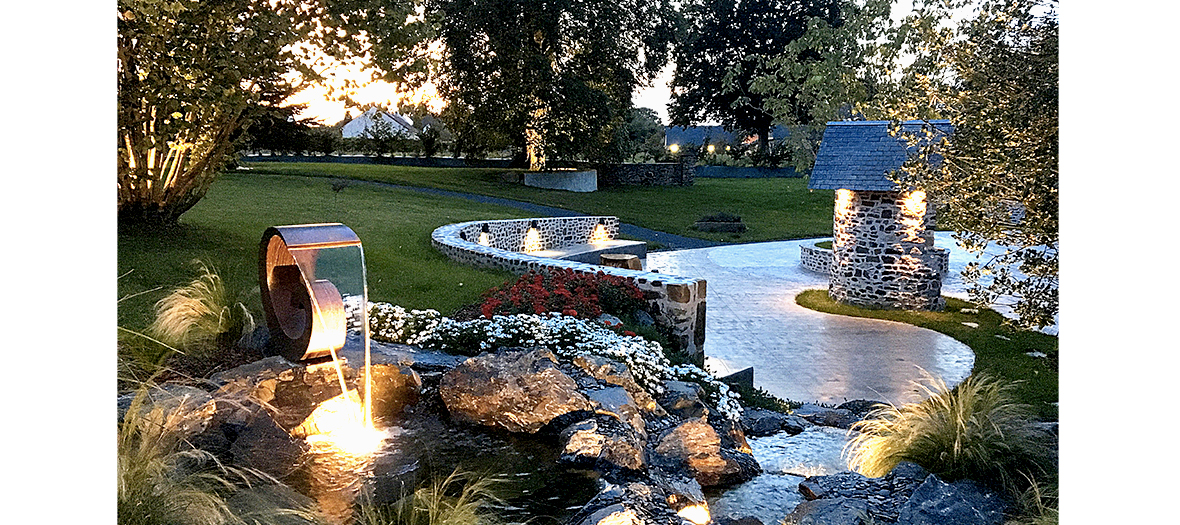 Normal, here everything has been thought out to pay homage to the Country of Coutances. As testified by the incredible breakfast with all the local products: plump brioche, fresh juice, apple based jams(natch).
And in the ice box, thoughtful gift, a nice bottle of cider for happy hour.
A preserved homestead
Enhanced by a one-hectare park with fruit trees available for picking and a small cascade, the 300 m² homestead comprises four rooms including two large suites, all with their own bathrooms and a view on the park. Original tiling on the ground, large table in raw wood imagined by a nearby carpenter, and for a night-time ambiance, a sound system close to the one of Jay-Z and Beyoncé (we imagine). No neighbours, let the music play.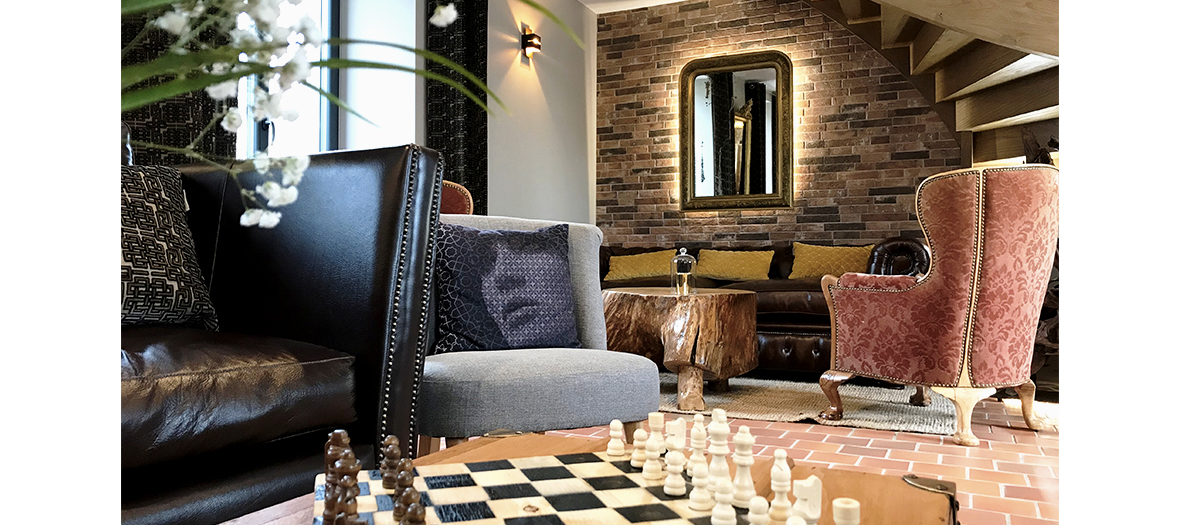 And what about the surroundings?
If you manage to excerpt yourself from this real haven of peace (not easy), head for the lovely beaches of Agon-Coutainville only 20 minutes away to inhale a nice whiff of fresh air. And that really makes you hungry! In terms of a restaurant, we recommend you directly reserve a table at Edulis, in Granville, the gastronomic venue (and not expensive) of Jonathan Datin, ex chef of Régis Marcon. A very nice discovery.
And to finish, impossible to visit the area without making a stopover at the superb Christian Dior Museum of Granville and its incredible gardens with a panoramic view on the entire bay. A great way to grab many likes on Instagram.
How to get there:
For a really pleasurable experience, rather than take the train to get there, we strongly suggest that you drive in a car from Paris (3h30 max on the road), so you can be free as a bird once you get there.
Price: From €490 to €765 per night for the entire property able to welcome 8 guests. Reservations on www.closlabbe.com.
Exclusive Easter offer: 2,820€ for a 2-night stay (€352 / person for 2 nights). Included: breakfasts, Sunday lunch concocted in-house and La Maison Yver – Maîtres Chocolatiers Easter egg hunt. Possibility of additional nights and complementary services. Reservation before the 12th of April 2019
Also discover a country house cut off from the world only 2h from Paris and a magical weekend in the vineyards.