Syndromes: dull skin, blurry complexion, bags under the eyes. Rather than get upset in front of the mirror, rush over to Codage for a terrific remedy.
Newcomer in the Marais, the loft-lab of this young cosmetic house is sure to have a solution for your skin issues. Its secret weapon? A very complete collection of serums filled with active ingredients created by the lab in the South of France. Each formula targets a very precise problem: moisturization; glow; anti-shine; anti-age… To be used alone or to mix for a perfectly adapted response.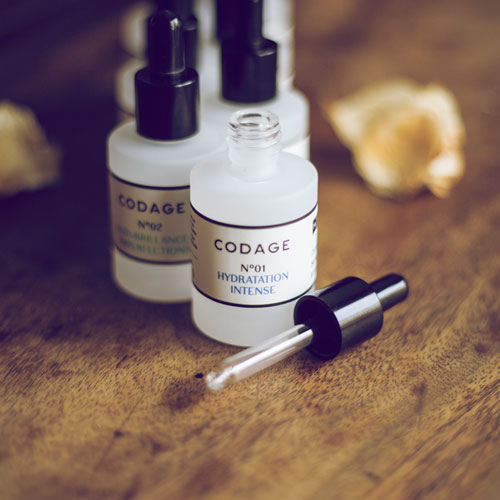 You are lost? No panic, they give you a full diagnosis before the prescription. And to really meet your expectations, Codage can also formulate a serum just for you (myCODAGE 180-290€).
Tops, express on the spot treatments for a bluffing glowing effect at lunch time (55€ for 30 minutes).
Open Tuesday to Sunday noon to 8pm and by appointment from 10am until noon. Serum starting at 28€.
Also discover Amalthea, the organic beauty routine in 4 minutes flat.